We run the Digital High-Res Sharpen with Narrow Edges and get the following layer structure: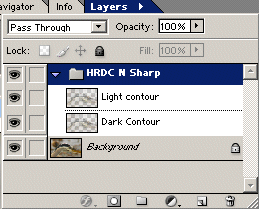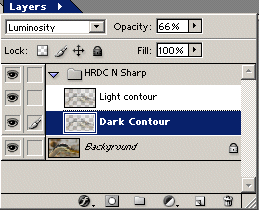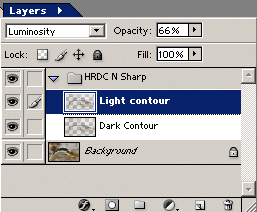 Different from PhotoKit sharpening we get more flexible layers. There is a layer set having two layers:
Light Contour

Dark Contour
As we mentioned sharpening is enhancing contrast and PhotoKit SHARPENER has the light side of the edges in one layer and the dark side in a second one. Also note that both layers are created with a default opacity of 66%. What does it mean? You can turn the opacity up and improve contrast or down and smoothen the contrast. You can also control the black/white contour at different levels (one up and the other down).
Note: Of course you can also change the opacity of the full sharpening layer set.
But there is even more to it. Both layers come with settings for blending options: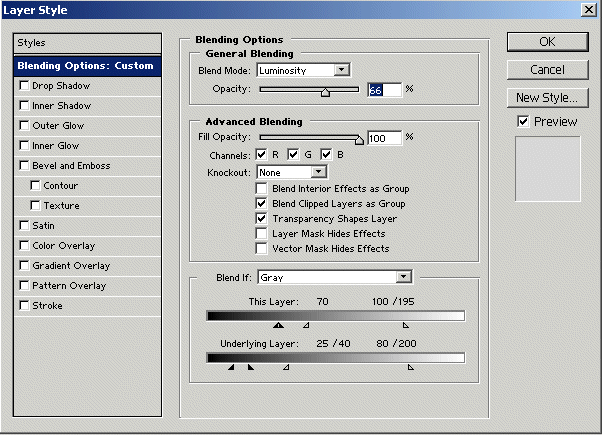 Blending Options for the Light Contour
These blending options ensure that sharpening is not performed in the extreme highlights and shadows and rather focuses on the mid-tones. I recommend not to touch these settings as they are the result of some extensive research.
Here is a result: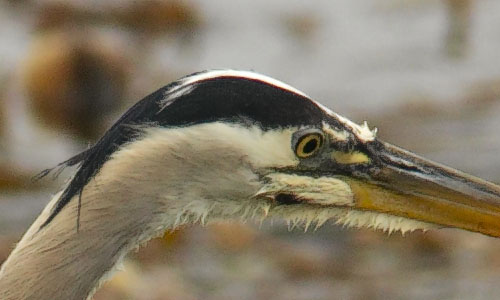 Sharpened crop
It is probably easy to understand that this tool is flexible and powerful. But some might think it is also complex. Don't worry too much:
1. The defaults do a rather good job
2. Once you like some settings, create an action and use it.