We see many advantages to read PDFs like our e-books on the iPad. We provide a brief overview on how to install and read PDFs on hte iPad.
Installing PDFs on the iPad
Best you load the PDFs first to your desktop machine and sync the PDFs via iTunes to your iPad.
Import the PDFs into the books section in iTunes. On the Mac we just drag & drop them to the open books section in iTunes.
Sync you iPad with your desktop using iTunes
Now the PDFs will show up in the PDF Collection on your iPad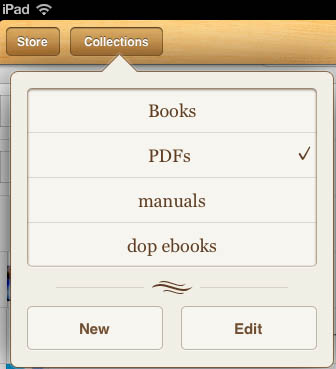 Reading PDFs on the iPad
Here are some of the strengths using the iPad for PDF reading:
Full fast text search. You are not limited by a book index. Search is fast and complete.
Page preview index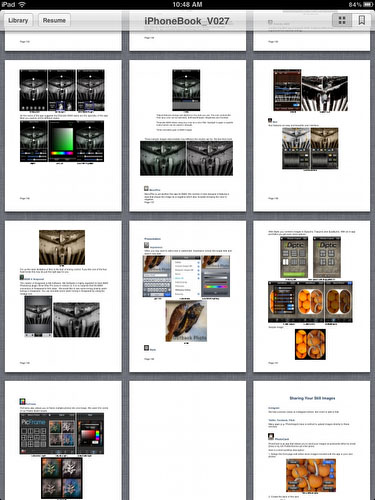 Page index
Vibrant colors
Backlit device helps to read in all light situation (bright sunlight is not that great)
Bookmarks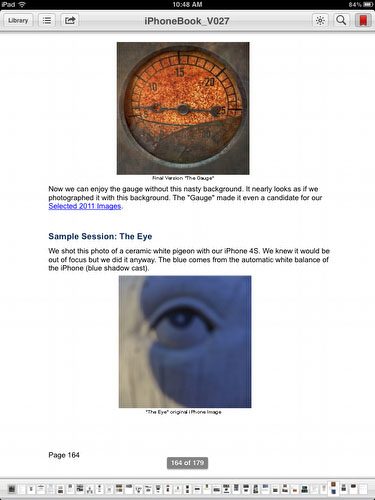 Book marked page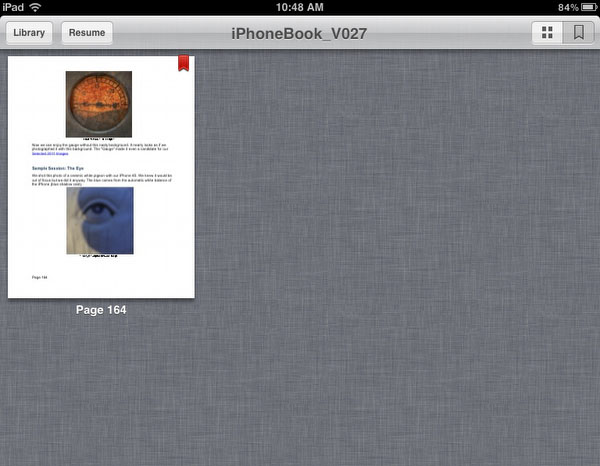 List of book marked pages
Viewing images. The iBooks app allows to zoom into images by double tapping on the image. This way you can appreciate the images in better resolution on the iPad. Double tapping again shows the images in place again.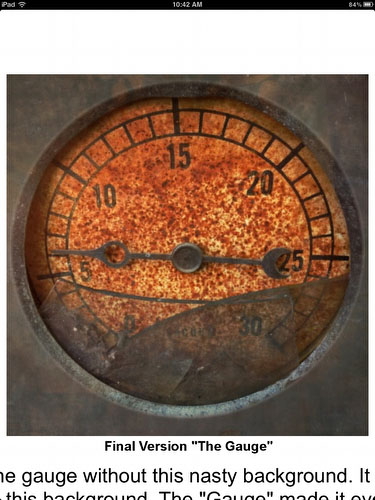 Normal View Zoomed in
Note about Backup
Like your valuable images also you e-books need to be treated with the same care in terms of backup. Here is our classic series on computer backup. If you are not backing up your data carefully then start now.