For some time a beautiful Swallowtail butterfly grazes our front and backyard. Hard to have the camera ready, a good background and the Swallowtail steady for a moment.
Then one day the Swallowtail spent a few minutes at the same spot in the front yard. Why? We just seeded new grass and had to water it more often. The Swallowtail was sipping water and that is why he stayed put for quite a long time. The only movements we saw were spreading and closing its wings. We had enough time to get the camera and take quite a few shots.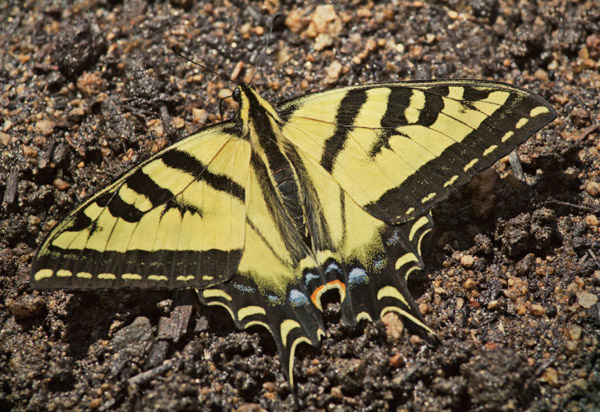 As you can see the Swallowtail is captured well in all its beauty. Unfortunately the very busy background takes away all the beauty of this shot. Our eyes get easily distracted by this uninspiring background.
What to do? Fortunately our Texture Blending technique was the solution. Normally we blend whole images but we did not think blending with this background made a lot of sense.
We first extracted the Swallowtail from it background.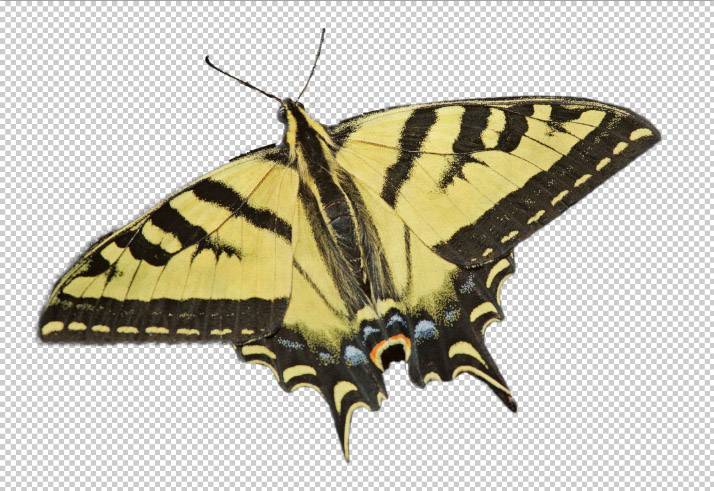 This extraction is by no means perfect but as you will see is probably good enough for our blending.
Blending Step 1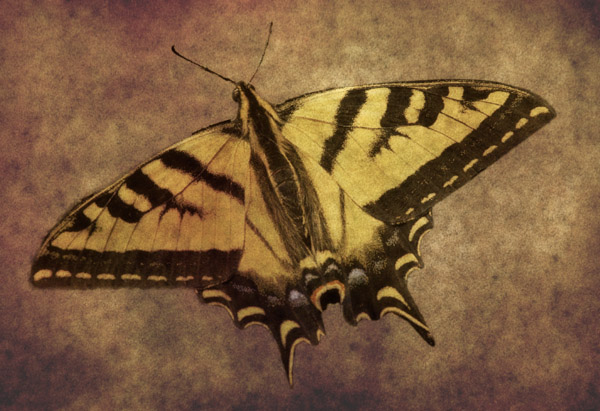 We blended the extracted Swallowtail image with one of our favorite textures. As you can see the background is no problem anymore.
Blending Step 2
We wanted to get a bit cleaner look of the Swallowtail. Because we have a layer with the extracted butterfly we could put it also on top and tone the opacity slightly down. This way the Swallowtail still gets blended but to a minor degree.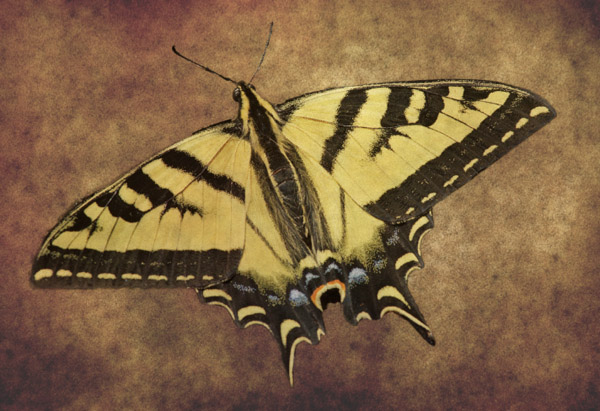 Final Result
Here is the layer stack of the final image.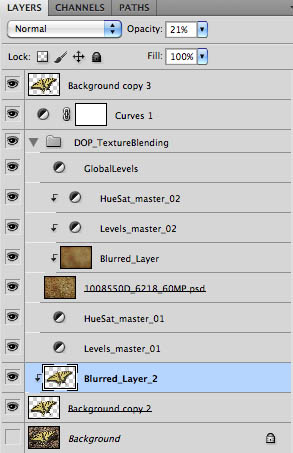 Final Layer Stack
As you can see the original photo is still a part (hidden background layer) of the layer stack. This way we could improve the extraction if we ever feel the need for doing so.
Note: The blending also hides some of the imperfections we made during extractions.
Variation
Here is the same image blended with a different texture. We may even slightly favor it.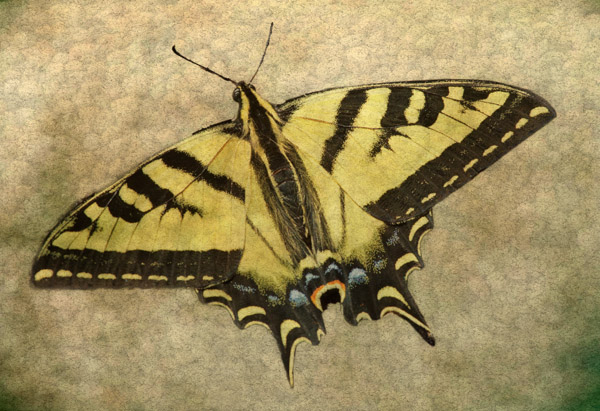 Conclusion
It would be extreme luck to find a living Swallowtail with wings wide spread and perfect background the moment you photograph. We now feel that the final pictures are a nice homage to this beautiful Swallowtail.