We use now our SmugMug galleries for over 18 months and are very please with them (our SmugMug Galleries). With all services like SmugMug the main work often is the uploading of images. In the past we used a Lightroom plugin and had not real issues here. But now Lightroom 3 features a so called "Publish Service" for SmugMug right out of the box.
Lightroom 3 Publish Service
In the library module you find below the collections the Publish Services.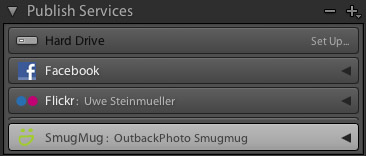 Connect to your service
First you select your service (here SmugMug) and add the proper login information. We also use the Flickr Publish Service.
Browse your Gallery Hierarchy
First you use the settings dialog to sync your SmugMug gallery structure: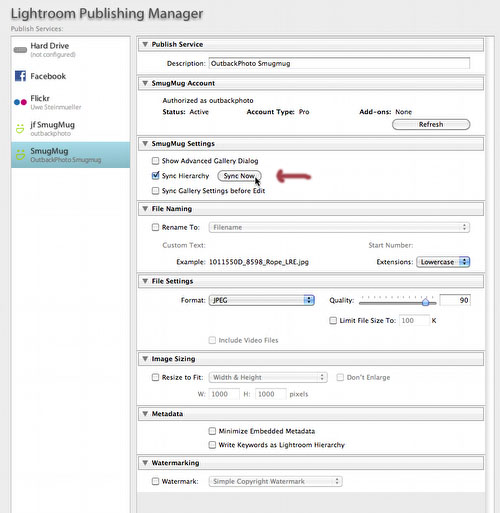 Sync Hierarchy
Because we always create new galleries from SmugMug directly we need to repeat this step whenever we add new galleries (not that often).
Now you can see your gallery hierarchy (sorted by SmugMug categories and sub-categories) inside Lightroom: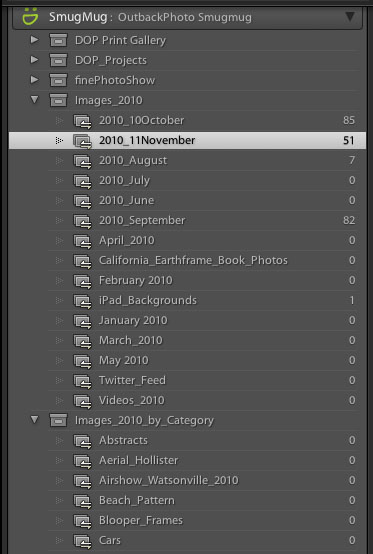 Note: Lightroom will not show any images that were not added by Lightroom. This means that the count "0" means that no images were added from the LR Publish Service but does not mean how many images are in that gallery. Best from now on you add only images from Lightroom (what we do).
Adding Images to Galleries
In Lightroom these folders represent simple collections. Adding images to the collections does not copy any file it just adds a reference. Deleting images also does not delete the original image from your catalog (library).
Adding images to your SmugMug galleries is an easy two step process:
1. Adding images to collection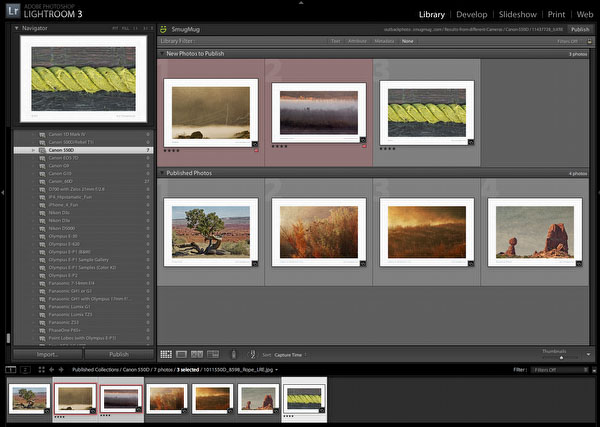 Added three new images
The Publish Service collection shows 2 sections:
Images new to the gallery (not published/uploaded)
Images in the gallery (published)
2. Publish Collection to Gallery
If you hit the "Publish" button the new images will be uploaded to your SmugMug gallery. The new images also show as "published".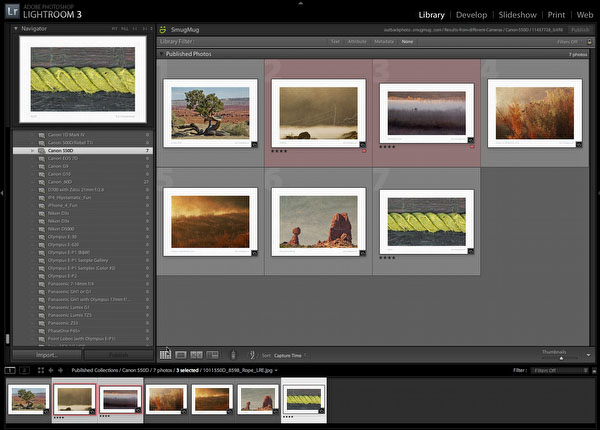 After "Publish"
Removing images from your Gallery
Again a simple two step process.
1. Delete image from the collection
It will show like this: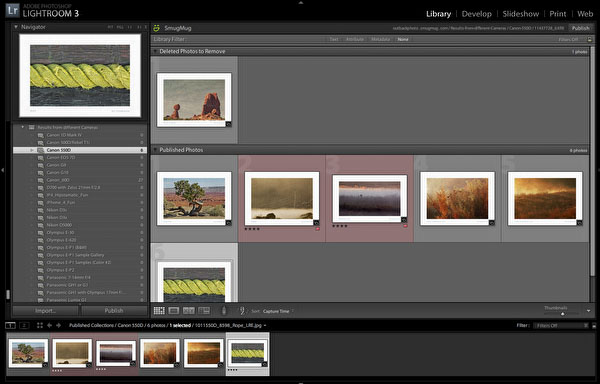 Image ready for removal
2. Publish gallery content
The next "Publish" operation will then remove the image(s) from your SmugMug gallery.
Note: Best you avoid to remove images directly in SmugMug (via the Web interface) to avoid getting out of sync.
Collecting Comments
The Publish Service also downloads public comments on your images to Lightroom: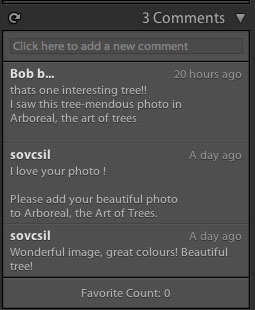 Conclusion
Now that SmugMug is supported as a Publish Service in Lightroom it provides a much tighter integration between our images and our SmugMug galleries. Publish Services are a great new feature in Lightroom 3.