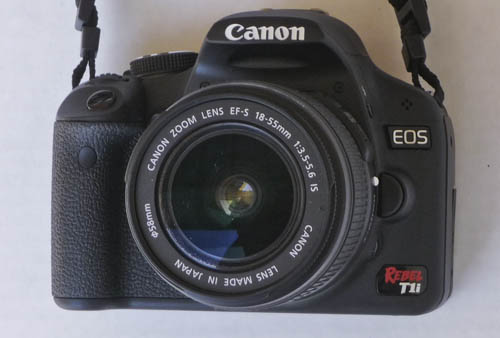 When the first EOS Rebel came out it was the first DSLR under $1,000. This was a sensation in the market. Since then Canon has improved the Rebel many times. Today the new Rebel faces strong competition in the segment below $1,000. We always found the Rebel cameras to be a good value for the money (read our review of the Rebel XS).
What we like:
3.4 fps is not very fast but often ok
Handling is very good
Video
Very good LCD
Some improvements we like to see:
Note: Not sure the 15 MP resolution is really a plus. At 10-12 MP the noise and pixel contrast could have been improved. This is clearly marketing driven (more MP equals better). That said the Rebel T1i is quite a capable camera. It is more limited by some lenses than by its sensor design.
Note on Video: We are not qualified to judge video on any camera and don't use video much (may change over time). This means we judge a camera by its still image quality.
Note on lenses: In the old film days there was this rule: save on the camera body and spend on lenses (actually not many followed this rule then because cameras are such great toys). Over the last years this rule was not quite true anymore because the lower end cameras did not have the same quality of sensors. Now we think that a sensor of a Rebel T1i and the 50D are very quite close in terms of image quality. The Canon kit lenses may not be bad for what you pay but can't really show what the camera can deliver. Unfortunately better zooms often cost more than the Rebel T1i body itself. This means that selecting your lenses is as or even more important than your camera. We think of 3 levels of lenses:
Kit lenses: basic entry level
Consumer lenses: better than kit lenses but not pro level
Pro lenses: These lenses cost a lot and very often much more than the 500D body itself. Once you have this level of lenses you likely also look for top level bodies.
We would recommend to buy consumer grade lenses to match with the Rebel T1i.
Canon EF-S 17-85mm f/4-5.6 IS USM (not a pro lens by any means but a decent performer with a good range - about 27 - 136mm in 35mm equivalent terms)
Top pro lenses unfortunately cost quite a bit more. Once you go beyond 40mm look for IS (image stabilized) lenses if you plan to shoot freehand.
ISO Evaluation
We converted with ACR 5.4 with mostly default noise and sharpening settings and used also a low amount of EasyDS and DOP Contrast Plus.
Note: EasyDS shows both more detail and more grain. This way we can see how much real detail is available.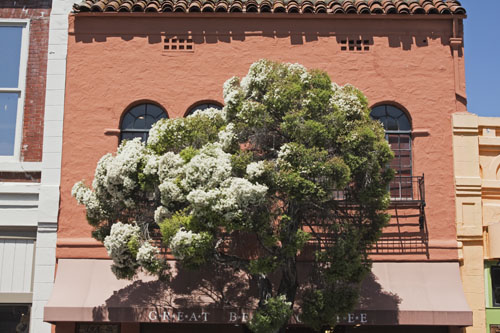 Bear Coffee Shop
Rebel T1i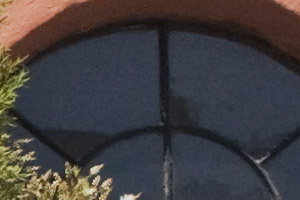 ISO 400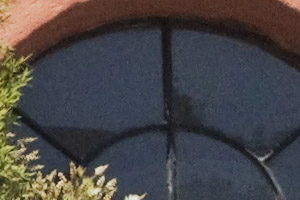 ISO 800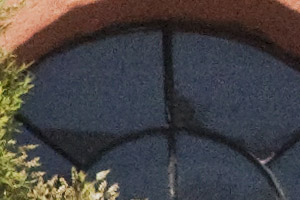 ISO 1600
ISO noise is very good up to 800 and even images at 1600 are often usable.
We try to stay at ISO 100-400 with the Rebel T1i.
Note about high ISO noise: Many people ask why they should worry about noise at ISO 800 or more if they only use 400 ISO at max. This is of course a good question. In the past we did not care either. Then we changed our photographic style and make now often use of Tonemapping (learn more about HDR and Tonemapping). During this process we brighten the shadows and this brings out the noise otherwise seen at way higher ISO. It often starts to matter with even ISO 200 photos.
Sample Images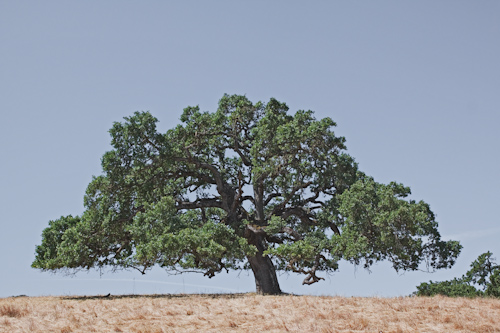 Oak Tree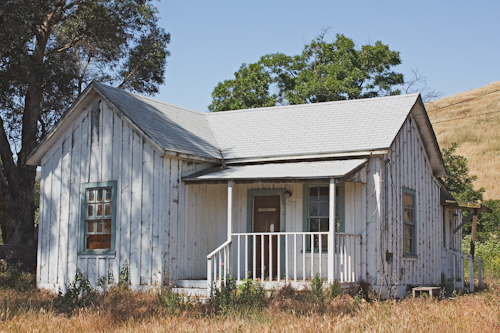 San Juan Mystery House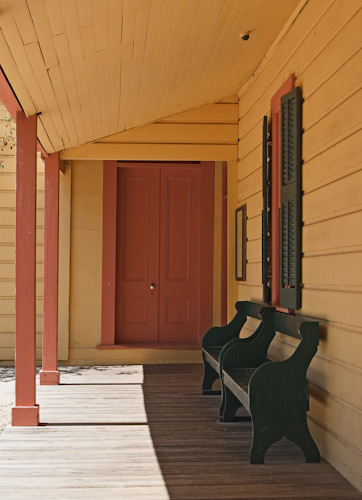 Plaza Hall Porch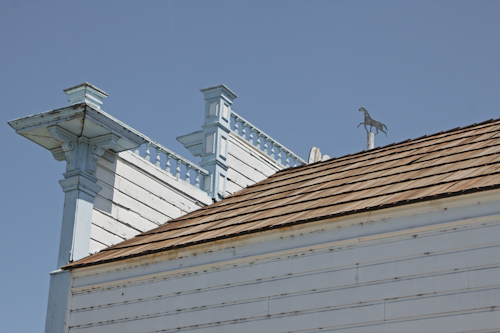 San Juan Bautista Plaza Stable

Conclusion
The Canon Rebel T1i is a very good entry level DSLR. Pair it with good lenses and you will be able to get excellent results. Besides the video capability we consider it to be more of an evolution from the previous Rebel generation.