11/12/2009 Zion Movie shot with Panasonic GH1 and Canon 7D
We shot this movie at our S to Zion National Park. Besides Video we shot mainly stills.
We also posted it on Vimeo.
This is a first edit version.
Filming

Cameras: Panasonic GH1 and Canon 7D
Filters: Sing-Ray Vari ND and Lee Graduated Neutral ND 0.6
All shots from tripod: Miller Solo DS-10
Captured at 1080p 24p
Time Lapse in last clip was shot with 7D in M-JPEG shooting every 5 secs
Lenses: 14-140mm on GH1 and mainly 24-105mm on 7D
Editing
Transcoded to 1080p Pro Res LT (for the GH1 using Neoscene and Quicktime)
Time Lapse assembled in Quicktime Pro
Editing: Final Cut Pro 7
Color Corrections in FCP
Music: Royalty free stock music that comes with Final Cut Studio
Exported at 720p for the Internet
Here is our take on using the GH1 and 7D/5D2
We use the GH1 in brighter light because it is good and easier to use:
- EVF
- Swivel LCD
- Live Histogram (just adjust the exposure via the Vari ND and keep f-stop/shutter speed constant)
- The 7D/5D2 LCDs are hard to read in bright light and these cameras don't have any exposure aids
The 7D/5D2 is our choice in low light
- Here I control the light via ISO/Aperture and no ND needed
---
10/24/2009 Time Lapse Tests with the Canon EOS 7D
Here is the link to the Vimeo version (same video).
We took over 1200 shots today on one battery load. Next time we will check the battery status afterwards.
We plan to make a tutorial on how to make a time lapse video with the 7D/5D. This video will be then available from our store.
---
Note: All the info below was from using Canon EOS 7D pre-production model. All notes above are from using a production camera. Not sure there will be much of a difference though.
We used a pre production Canon EOS 7D for only 2 days. This means all photos/videos cannot be judged for final image quality.
Brief check of the new EF 100mm f/2.8L Macro IS lens
Just before we had to send back the 7D and the new 100mm Macro lens we took a few shots (some more in the gallery). A rare September rain made it possible.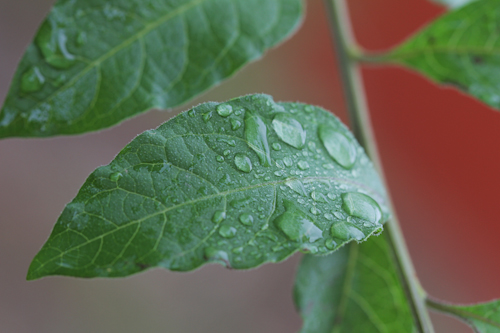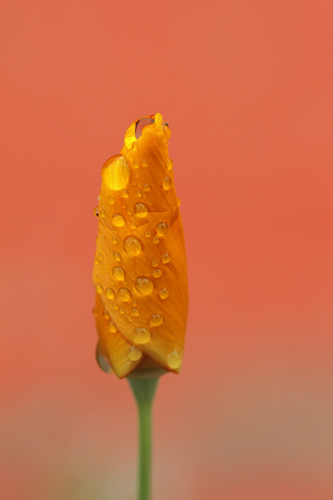 After this test we hardly can wait to get our own lens. Autofocus is much faster, IS likely helped and optically the recent 100mm was excellent anyway.
---
Day 2
Tomorrow we need to ship the 7D back. These were two intensive days but worth the work.
Still Photo Findings
Actually not much to report. We think this is an excellent and fast APS-C camera. This allowed us to concentrate on the photos and not so much the camera.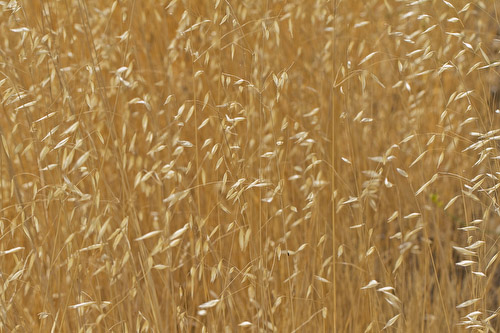 Golden Grass shot with the new Canon 100mm Macro IS (beta)
We did not have enough chance to test the new 100mm L Macro IS. We waited for this lens for a long time (we own 2 of the old versions). Here is why:
IS is very helpful if you shoot handheld (as we often do)
Much faster AF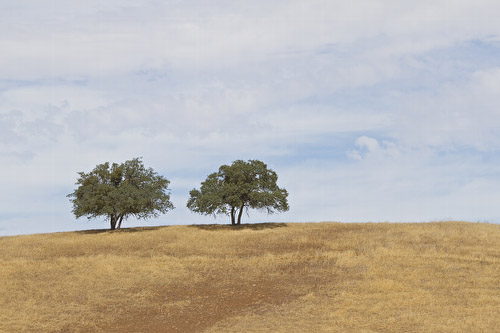 Two Trees with Canon 70-200mm f/4 IS (beta)
Besides the limiting bracketing we don't have much to complain. Because we mostly shoot more static scenes we cannot tell how well the 7D works in Servo AF.
We added some new photos to our Canon EOS 7D SmugMug Still Gallery.
Video Findings
We like the results from the videos we get (check this one here)
We are not really happy with the switch for Live View and Video
Missing live histogram is not a show stopper because you can check the histogram in Live View first and then switch to video. But again this switch is kind of a hassle and we are not sure how it will survive permanent switching.
Being able to use good Canon tele zooms (here the 70-200mm f/4 IS) is a big plus. This zoom is compact and still excellent.
Also using the new 100mm Macro IS will be fun for video.
Forget sound recording with IS active as the sound is recorded.
Video is kind of a mixed bag:
Good images
Not so good handling (especially compared to the Panasonic GH1)
We think of the the Canon EOS 7D as a good APS-C DSLR first and then on top good quality video. There is a long way to go towards the "perfect" Combo Cam. This said the 7D a big step into the right direction.
A mirror less design like the Panasonic GH1 has clear advantages in terms of video handling, size and price. On the other side the EOS 7D is a more competent still camera in terms of speed and fast AF. Also the 7D seems to produce the better video quality (maybe it is dues to the lower compression codec).
Day 1
Short 7D introduction video:
General impressions of the EOS 7D
Excellent frame rate
Viewfinder is good
Bracketing again limited to only 3 shots
Flash can control other Canon flash units. This is very useful. Unfortunately we won't have any time to test this.
Camera feels good in our hands (rather smaller hands)
Still photo findings
Whether it is a good move to create a 18MP sensor for a 1.6x multiplier chip will be debated over and over again. Still image quality looks good to us.
Surprisingly good noise handling even at higher ISO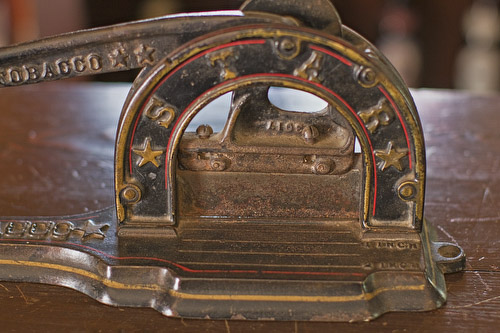 Scene in dark bar room, Canon 50mm f/1.2 @ ISO 800 (beta)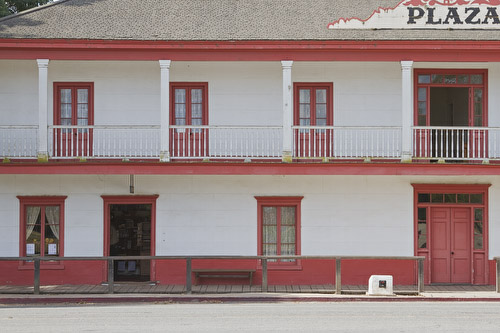 Plaza Hotel, Canon 24-105mm @ ISO 200 (beta)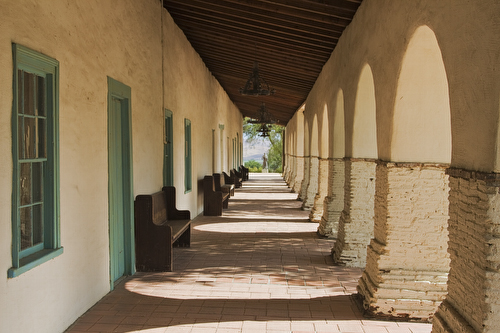 San Juan Bautista Mission (see also into video) (beta)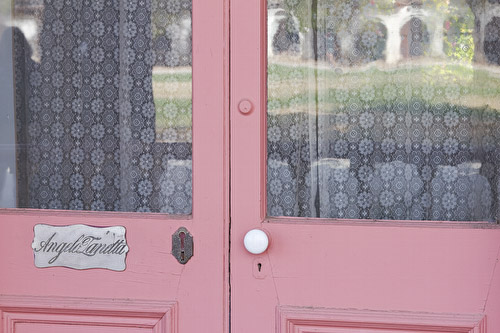 Plaza Hall door (beta)
Video findings
Good low light quality (check these clips)
Live histogram is missing for video. You maybe able to check the histogram in Live View first and then switch to video
Why only a mono microphone?
Swivel LCD would be useful
LCD resolution and quality is very good
Moire in 720p possible (check here). Could be also a an issue with this pre production camera.
Handling of video files easier than with the Panasonic GH1 (the handling of AVCHD files is clearly a hassle)
Slightly lower compression than other combo cams
Conclusion Day 1
This seems to be the most professional Canon APS-C camera so far
AEB limitation to 3 shots is very annoying (could be fixed in firmware)
Video very good at low light