Today many cameras don't feature any viewfinder (optical or EVF) anymore. We have a hard time framing with these cameras for various reasons
Old habits
Holding your camera at arms length is not a stabile position
We have a harder time to concentrate on the subject
With the new mirror less cameras (Micro Four Thirds or Sony NEX series) it is very easy to use manual focus because they can show a magnified selection. But then it is again difficult for us to check the focus without glasses on the LCD.
ClearViewer
The developer of the ClearViewer faced the same problems and created a solution.
For Panasonic GF1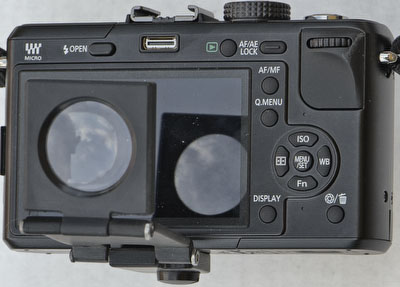 Extended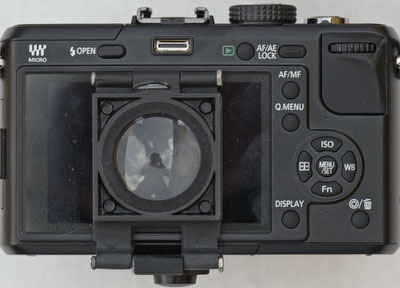 Collapsed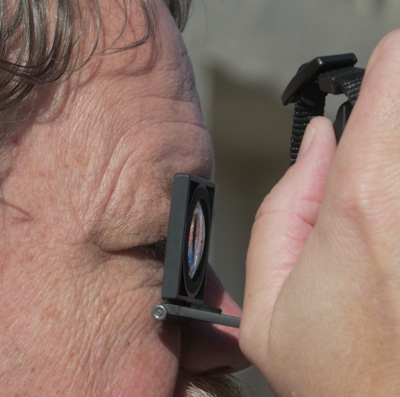 In use
The ClearViewer is mounted via a screw into the camera tripod socket. It can be extended or collapsed.
In use
Once you get used to the ClearViewer it works great
For manual focusing the ClearViewer is much better than just using the LCD because of the magnification and there is no need to use glasses
Stray light (sun light) from the left can be shaded with your hands
Stray light from the right can be a problem because shading is harder (need to use the shutter button)
The ClearViewer allows you also to use the LCD alone as you can get it out of your way by pulling down
For the GF1 you could also buy the Panasonic EVF:
EVF is more expensive
The Panasonic EVF is not that great (especially for manual focusing)
EVF is less prone to stray light
For Sony NEX-5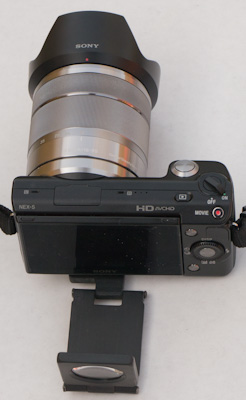 Extended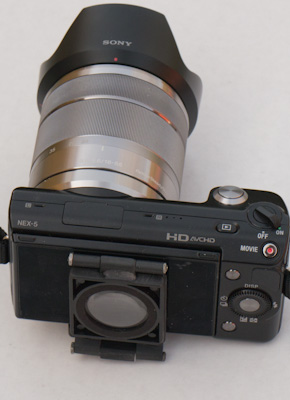 Collapsed
For the Sony NEX-5 is works the same (different model of ClearViewer though). For the NEX-5 the ClearViewer is even more important as there is no EVF alternative. We much prefer the NEX-5 with the ClearViewer than without.
Somebody posted a nifty solution on DPReview that also helps with the stray light.
Conclusion
The ClearViewer makes a whole lot of difference for cameras that do not come with any EVF. The ClearViewer is by no means perfect (stray light) but overall a very good solution for getting better support in manual focusing and replacing an EVF. Thanks for making such a clever product.
Here is a link to the ClearViewer product page.