Photomatix got (in)famous at Flickr with images that have a look that I call "Grunge". This is not ment a bit negative. Some like Mozart and some love Nirvana (actually quite a few may like both). Like in music there are so many art forms in photography that all have their own right. I actually like many images that show this "Grunge" look.
Some people call these pictures "not natural" (like some call Grunge music not being real music, remember Jazz in the early times? Maybe Mozart would play today Punk Rock, who knows?). They all should look at their own pictures because there is nothing "natural" either. If art would limit itself to what is called "natural" it would be so boring.
These "Grunge" photos are expressive and can be even cartoonish. One may call them surreal or to quote Dan Burkholder "super-real".
In the end it is your taste whether you think some of the images work for you or not.
How to "grunge" photos in Photomatix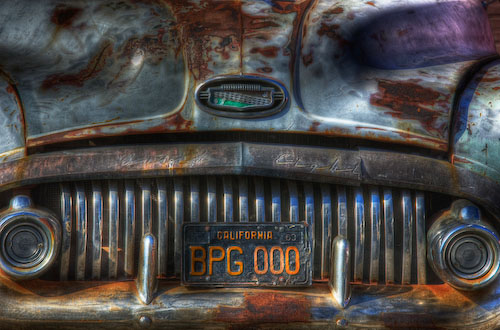 "Grunged" Old Car
This was the first example we tried. We think it works fine because the car is already grungy in reality. The "grunging" process only enhances this look.
The processing actually does not need a lot of description. Use a good photos, merge them to HDR and use Photomatix Tonemapping (Detail Enhancer) at high "Strength" settings (applied 1 or 2 times) and you can get images that look like this one.
The "grunge" look is the result of two factors:
Extreme enhanced local contrast and detail (watch for noise though)
Very strong saturation archived
A few more samples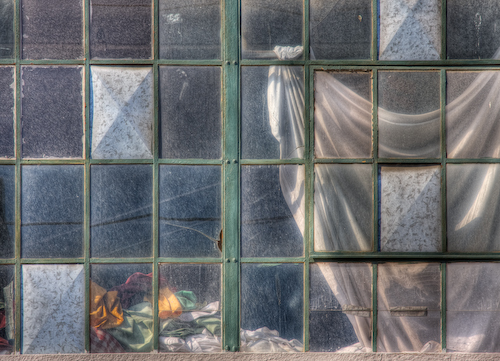 Industrial Window in SF (gritty look amplified)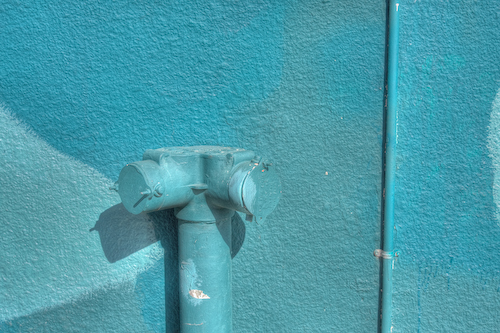 Blue Wall (watch for the texture in the wall)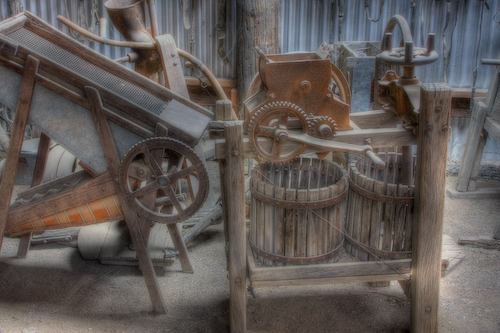 Laws Museum (fairy tale look?)
On this image we also used the "Day for Night" filter from the Tiffen Dfx filter set.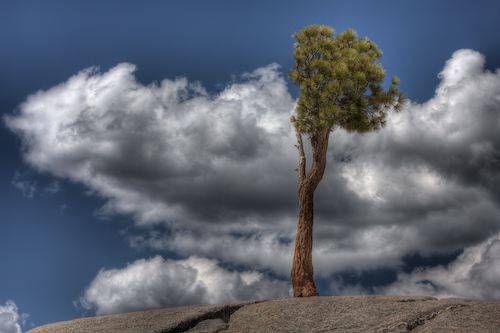 Yosemite Olmstedt Point

It even can work with more traditional landscape photos.
In the end it pays off that we captured nearly all our images in the last 5 months with multiple exposures. Some of the imagesare from our recent workshop "Cature more Light".
Here is a full first gallery of "Grunged" photos. Happy "grunging" :-).
There is a lot more to learn. Once we have some more news we post our next article(s).