Disclosure: The creators of HDR Darkroom Pro (our report) are sponsors of this site (as of 9/2011). All what we write here is still our own opinion.
We started with with these bracketed shots (Panasonic GH2 and the 7-14mm zoom, shot from tripod)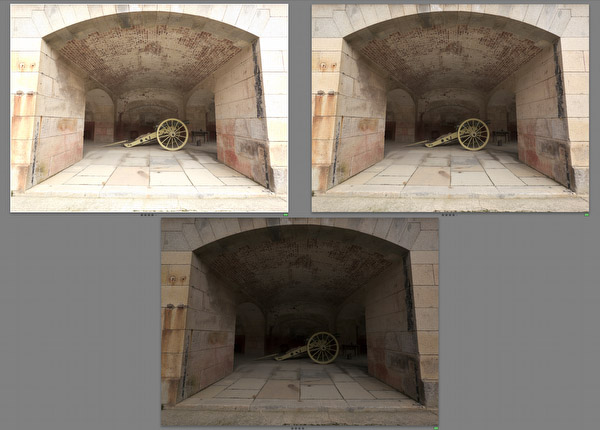 The middle exposure was not too bad but we wanted to open up the shadows quite a bit.
We merged the images to HDR in HDR Darkroom Pro and performed also the tonemapping.
Lets have a closer look at the settings.
HDR Darkroom Pro offers three tonemapping algorithms. We find for this image the Local Tone Balancer worked very well. You can see our settings in the image above. That is was easy to find good settings speaks for the quality of the HDR Darkroom Pro tone-mapping algorithm.
We only mention the parameters that are not set to default.
Strength: Lower values show less contrast. Here a value at about 58 is fine
Local Lighting: Opens up the shadows. Find the best balance of global contrast and nice open shadows
Contrast: Toned down the contrast a bit at -14
Saturation: we enhanced the saturation a bit at +12 (this is of course up to taste)
Shadows: We wanted very open shadows and raised them to +38
Highlights: To avoid harsh highlights we also toned down the highlights to -30
We always fine tune the result in Photoshop CS5 (learn more about our general workflow). The main step was to correct the perspective: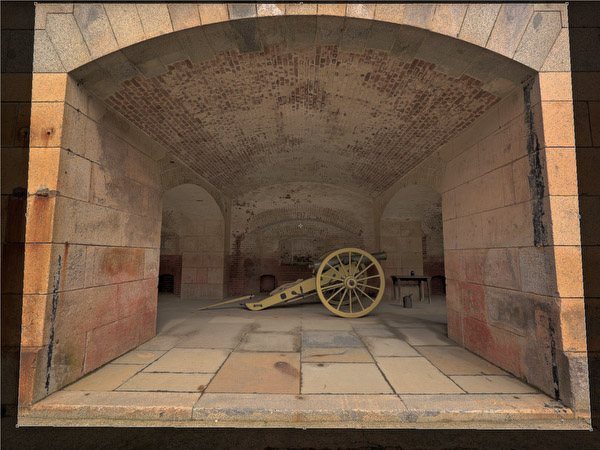 Here is our final result in color: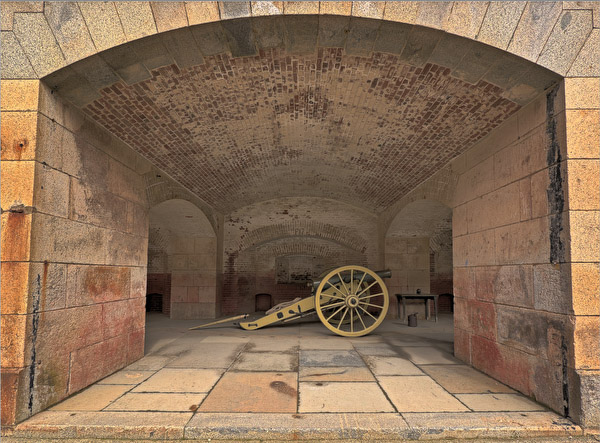 Final color version
The crop below shows that we have not much noise in the shadows.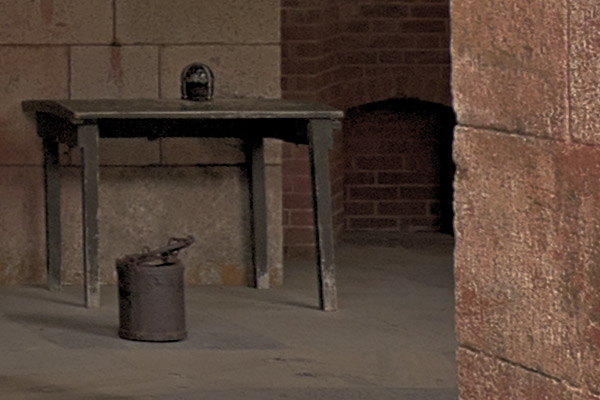 crop at 100% pixel level (this as a 16MP m43 sensor)
This image also works very well in B&W: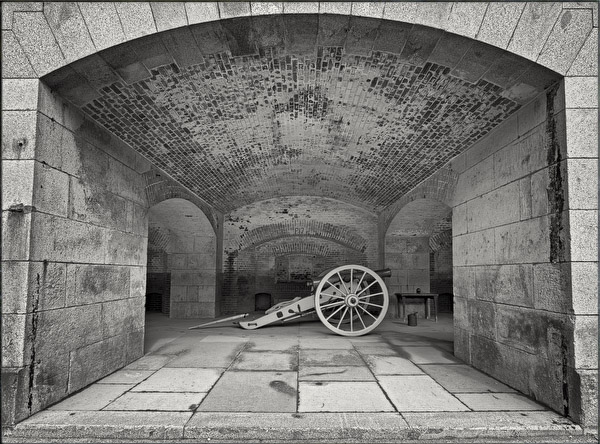 ---
Conclusion
We think we got a very nice result that does not show a usual HDR look. The look is very much the result of HDR Darkroom Pro. As you can see this image works fine in color and B&W.