Disclosure: The creators of HDR Darkroom Pro (our report) are sponsors of this site (as of 11/2011). All what we write here is still our own opinion.
This time we used the iPhone 4S with two bracketed shots. We like to perform the HDR part on our desktop machine as it gives us more control. Also aligning in iPhone apps can be problematic at times (for us most of the time)..
On the iPhone we use an app called "Bracket Mode" where you can control the exposure reading for both shots: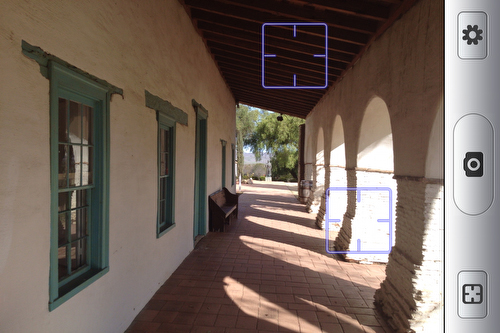 The bright point will result in the underexposed photo and the dark point in the overexposed image.
As usual we start from Lightroom: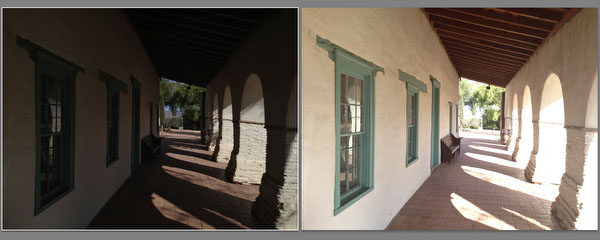 Both single exposures would be hard to use alone.
We drag&drop the images in to HDR Darkroom Pro: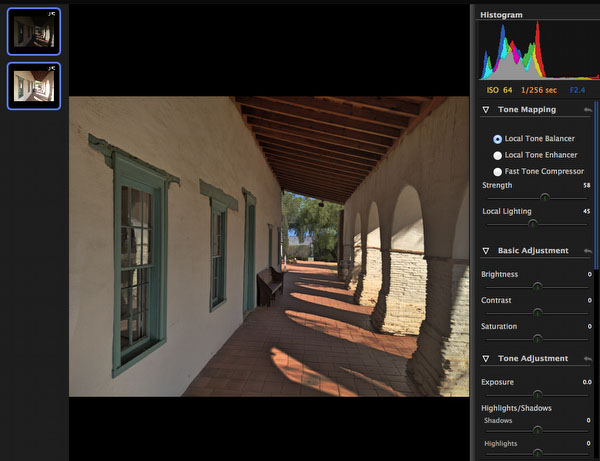 Just needed minor tweaking in the "Local Tone Enhancer" mode: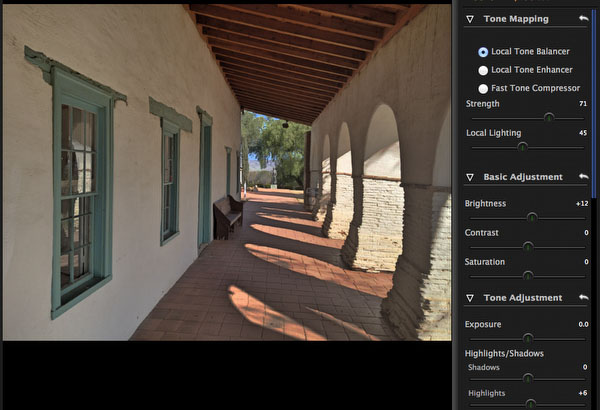 Mention only the parameters that we normally use.
Strength: 71 worked for us
Local Lighting: stayed unchanged
Brightness: needed to be up at +12
Contrast: 0
Saturation: 0
Shadows: 0
Highlights: mild +6
As always we fine tune the result in Photoshop CS5 (learn more about our general workflow).
Here is the final result in color: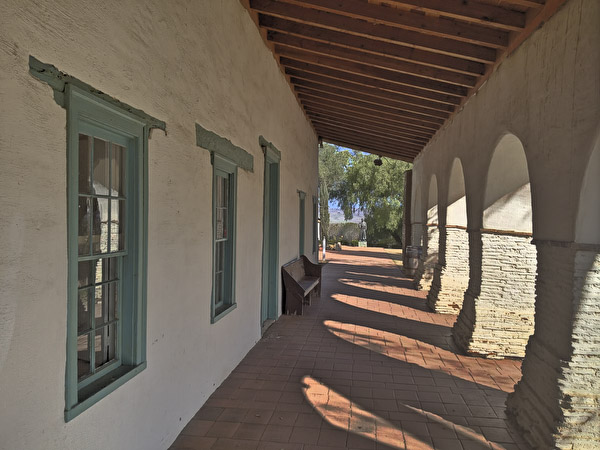 Final color version
This image also works very well in B&W: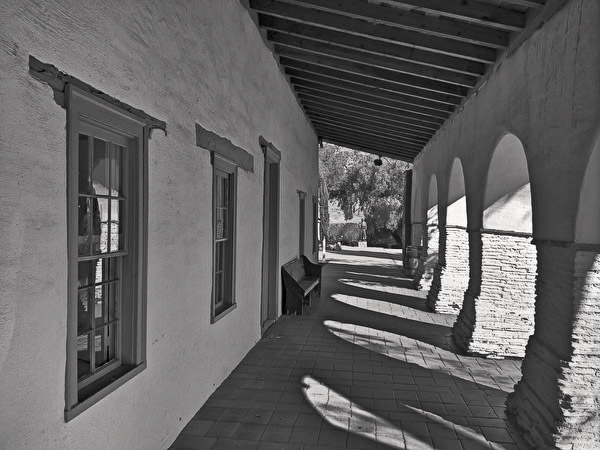 ---
Conclusion
The dynamic range of the iPhone 4S camera is quite low. This mean in higher contrast scenes HDR is a good solution. Tone-mapping with HDR Darkroom Pro does the HDR part very well.