Announcing again an exciting, photographic-instruction oriented Zion, Utah workshop with professional photographers and instructors Alain Briot and Uwe Steinmueller, guest instructor Mac Holbert, joined by art instructor Natalie Briot and photographic artist Bettina Steinmueller.
We are especially excited to have Mac Holbert as our guest instructor. Mac is a true expert and pioneer of fine art printing. Mac is a co-founder of Nash Editions (read our report).
Bios
Alain Briot
Originally from France, Alain has been photographing the American Southwest since 1983. Alain and his wife Natalie have lived in Canyon de Chelly, Navajoland, for 7 years. Their intimate knowledge of this beautiful area inspires them to photograph and to share their knowledge with others. Currently, Alain works with Phase One P45 digital back mounted on a Hasselblad Camera. His work is influenced by his training as an Artist at the Academie des Beaux Arts in Paris. In addition to creating Fine Art Photographs, Alain is a columnist for several websites and his essays on photography are published worldwide. Finally, Alain is the author of the best-selling book Mastering Landscape Photography.
Mac Holbert
R. Mac Holbert is a fine art photographer, an educator and the co-founder of the world's first digital printmaking facility dedicated solely to photography - Nash Editions.He has lectured internationally and conducted numerous workshops on digital output, digital imaging/scanning and fine art printing. He is a Beta tester for Epson America, X-rite, NEC, Adobe and other software and hardware manufacturers.
His clients have included Aperture Foundation, William Claxton, Eric Fischl, Robert Heinecken, David Hockney, David Hume Kennerley, Robert Glenn Ketchum, Douglas Kirkland, Danny Lyon, Steve McCurry, Pedro Meyer, Joyce Neimanas, Olivia Parker, Stephen Shore, and Maggie Taylor.
Uwe Steinmueller
Uwe Steinmueller and his wife Bettina are fine art nature photographer and the publisher of Digital Outback Photo. Uwe is focused on the digital photography workflow and fine art printing. Bettina and Uwe published in 2005 their photo book "California Earthframes". Uwe has published numerous books/e-books about the digital workflow in English and German. In recent years Uwe also publishes Photoshop scripts for enhanced image processing.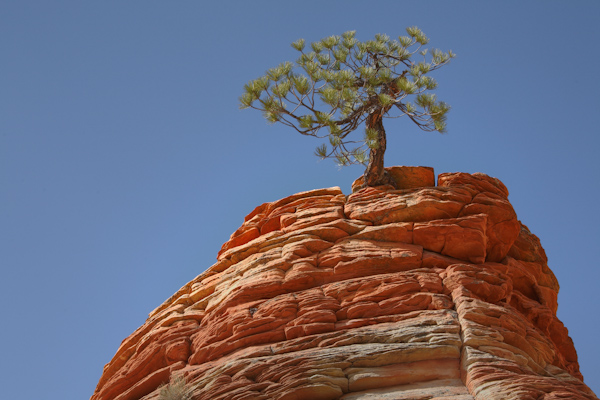 Zion (photo B+U Steinmueller)
For more detailed information and registration please visit the