At the end of the year it is always interesting to look at the work done during this year. We present ten photos that came up on top. Quite a few images we liked did not make the cut.
Here is our selection: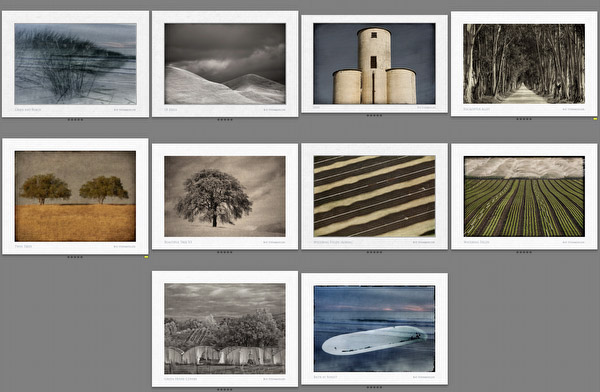 We just realized that all these photo got Texture Blended. This was by no means intended it just shows that we like the look. We also note how far the subject is away from our home (read our article Homegrown Photos).
Trees
We always loved trees but 2010 really made it a focus and we plan to do more in 2011.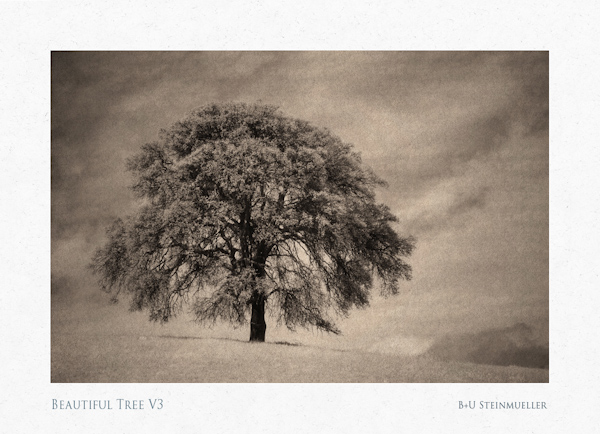 Perfect Tree (Canon 5D Infrared modified, 40 miles)
If we would select a #1 photo of 2010 this likely would be it. The moment we saw this tree we were falling in love with its amazing shape.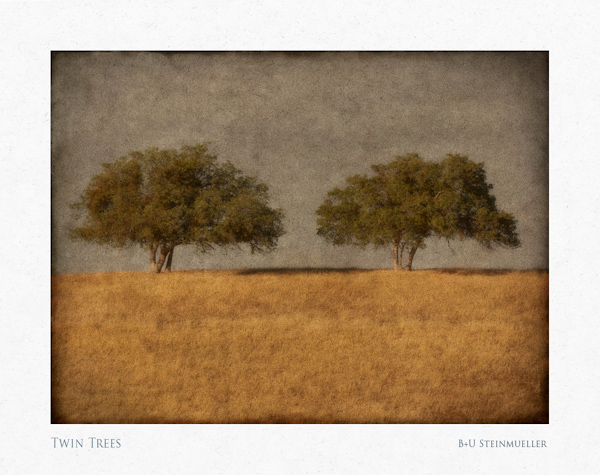 Twin Trees (Panasonic G1, 20 miles)
We love these two trees and have many photos of them. Texture Blending brought our vision to life.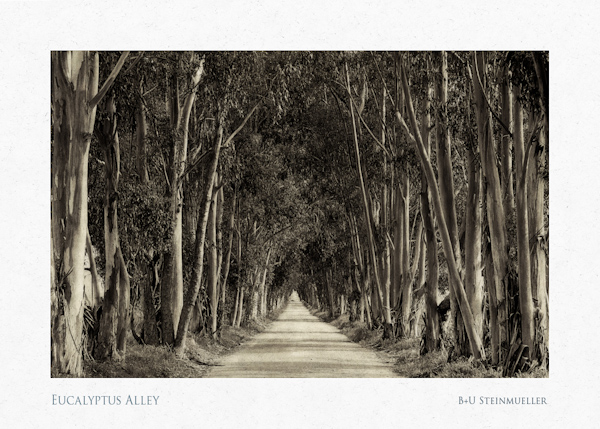 Eucalyptus Alley (Canon 550D, 10 miles)
Very unique alley that requires at least overcast or even better fog.
Agricultural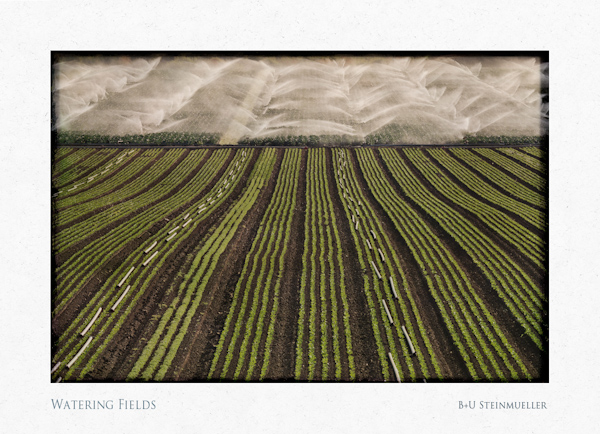 Watering Fields (Canon 550D, 12 miles)
Being there in the perfect moment made this photo possible.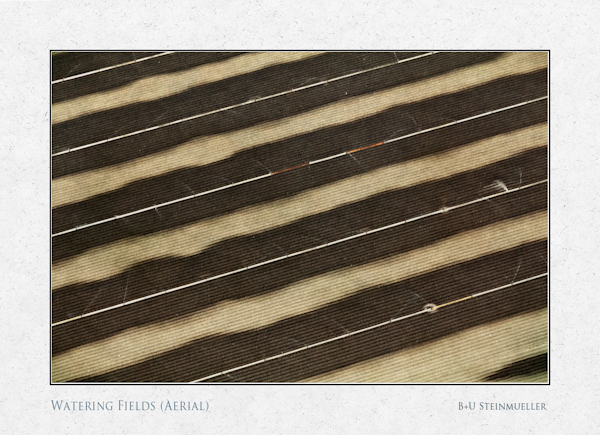 Watering Fields Aerial (Canon 550D, 15 miles)
We started also to take pictures from a small Stinson 1947 airplane (Thanks to our friend Tom who made it possible).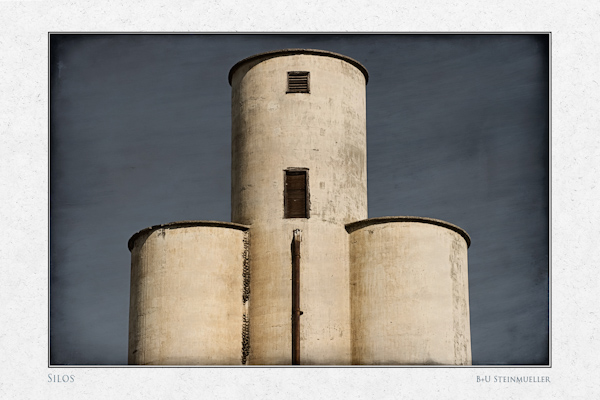 Silos (Nikon D3s, 70 miles)
For us it looks more like a Spanish castle :-).
Infrared Work
We have now always an infrared modified camera with us and love the look. Infrared photos and Texture Blending work very well together.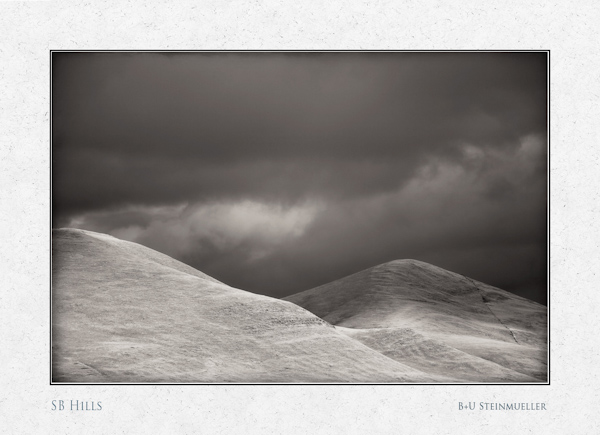 San Benito Hills (Canon 5D Infrared, 20 miles)
Early 2010 the hills nearby were as green as it gets. Great for our infrared photos.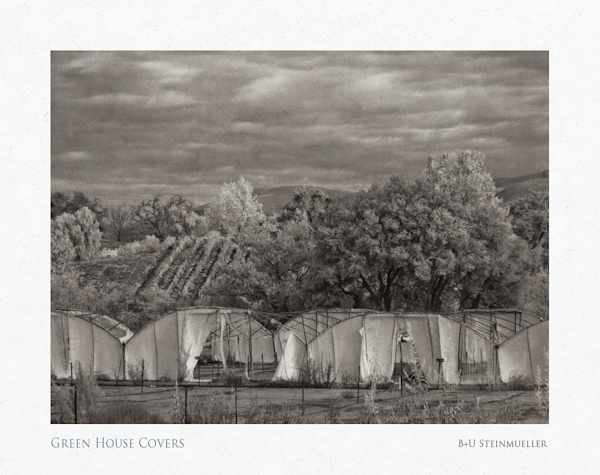 Green House Covers (Panasonic GF1, 10 miles)
Abstracts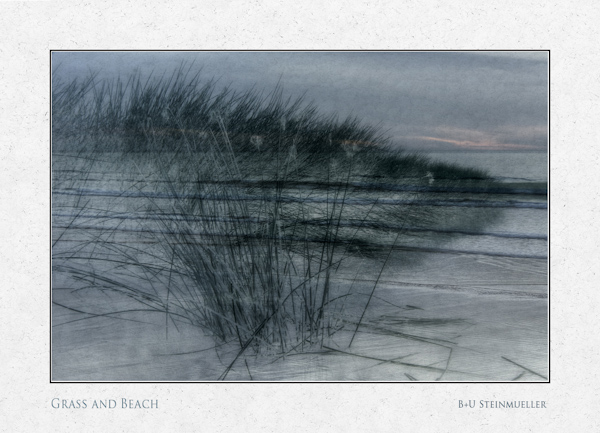 Grass and Beach (Mixed cameras, 55 miles)
The grass photo is an early infrared shot.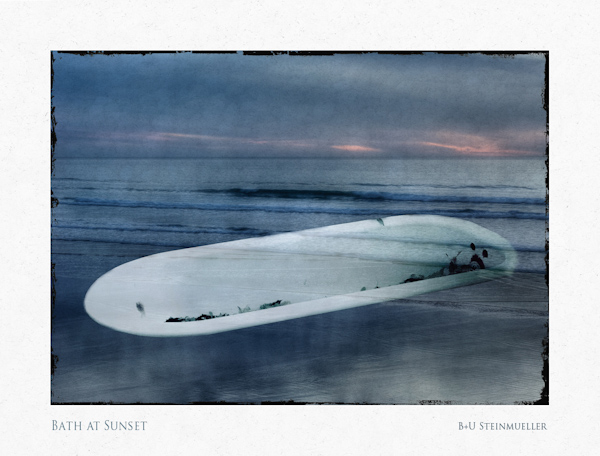 Bath at Sunset (mixed cameras, bath 10 miles)
A more experimental abstract. The bath tub sits in a front yard.
Here are the Top Images 2010 (and some candidates) in larger size.
More photos from 2010 can be found in our 2010 Smugmug Galleries.
Last Minute Entry (shot 12/30/2010)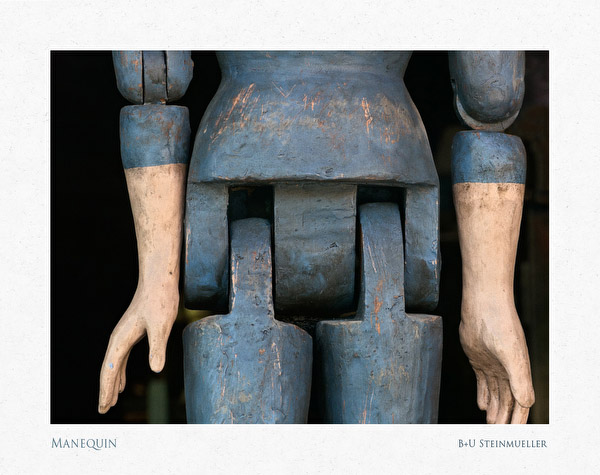 Manequin (Panasonic GH1, 22 miles)
Photographed through a window pane.