We use now ImagePrint for our Epson 7500/7600 printers since about three years:
ImagePrint is now in version 6 and also supports the HP Designjet 30/90/130 printers.
Main new features in V6.0
Image browser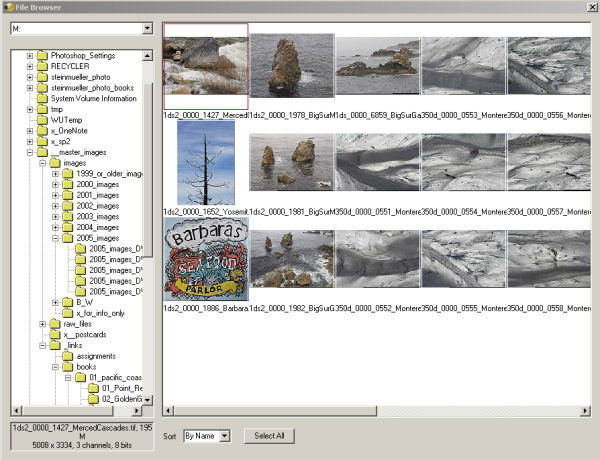 IP 6.0 Image Browser
The Image browser makes our life much easier to locate the right pictures.
Split tones
Toning was always a major strength of ImagePrint for B&W prints. Some artists prefer to tone the shadows differently than the highlights. ImagePrint 6 allows just that: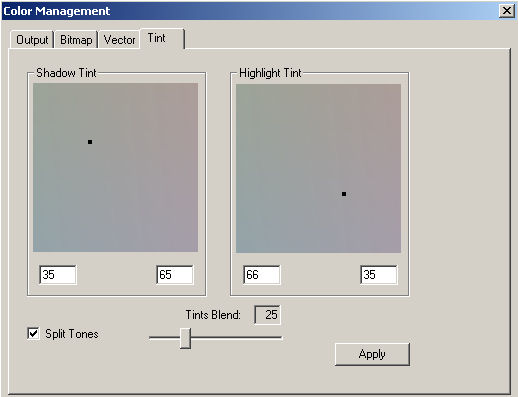 Split Tones
You define different shadow and highlight tints. The "Tints Blend" factor then decides (0-100) where there is a transition from shadow to highlight tint.
ImagePrint V6 for HP Designjet 30/90/130
This is a big news as now you can make first rate B&W photos on your HP Designjet printers. We compared prints made with dedicated three blacks on the HP 8450 and found the prints with ImagePrint on the DJ30 an excellent match. But differently from the 8450 ImagePrint also gives you full control over the tint (the 8450 does not, but produces nice neutral images). It is just amazing how well ImagePrint produces B&W with just one black. Needless to say that the deep black of the Designjet printers help a lot with excellent B&W prints.
ImagePrint also uses the HP Designjet calibration tool (built into the printer) to improve the printer calibration: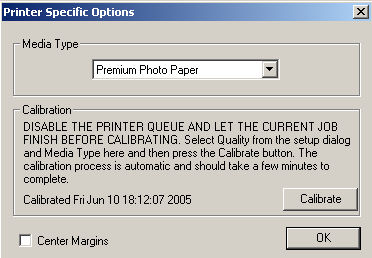 HP printer calibration
The calibration is performed per paper type and quality setting (we use best quality and Premium Photo Plus Satin paper).
Why would you use ImagePrint and not the printer drivers?
a) For B&W this is not really a question. We hardly see a way to get close with other solutions compared to ImagePrint. Not only quality counts here. ImagePrint is ready to use right after installation as it comes with a complete matched set of profiles.
b) For color the answer is slightly more complicated. The HP drivers can deliver very good results. On the other end ImagePrint provides ready to use profiles that also are created for different viewing light conditions.
We find the profiles delivered for ImagePrint very good. Also with ImagePrint you don't have to worry about drivers (e.g. Epson 2200, 7600, 9600) that are highly nonlinear and make profiling a challenge. We have seen photos where other profiles had issues with high saturated images and IP 6 just printed fine. Image print uses 16 bit screening (most drivers all are 8 bit at best) which can halp with smooth transitions and subtle tonalities.
In the end all comes down to a very pleasant printing experience which can get lost in all these driver and profile hassles.
At our 2004 Summit we used ImagePrint 6 for all the prints made for attendees. Over a 2 day period many different photos were printed on a selection of papers. The experience was that ImagePrint did a really good job in all cases.
Yes, ImagePrint in not a cheap(*) software but if printing is important to you ImagePrint should be on your short list.
Highly Recommended
---
(*) Many compare the prices of printers to the software. You should understand that printers are highly discounted to sell inks and papers (that is where the money is).