Canon EOS 1Ds Experience Report


A review diary by Uwe Steinmueller
Also photos by Bettina Steinmueller
Part 2
This review will be written again in the form of a diary. Most recent findings on top.
12/26/2002 Our Portfolio December 2002
We will publish from now on our monthly portfolio. This month's portfolio is all Canon 1Ds and converted with Capture One DSLR. We have never had before such a high rate of keepers.
12/25/2002 A Photographer's XMas
Since we live in the USA we headed the XMas day to San Gregorio General Store (near the Pacific coast at Hwy1). The only variations is usually the route. This time we were first in the Henry Cowell park, then at Pebble Beach (North of the Pigeon Lighthouse) and finally in San Gregorio.
This Xmas was ideal for our work: Few people and an overcast day without rain (not that often in Northern California)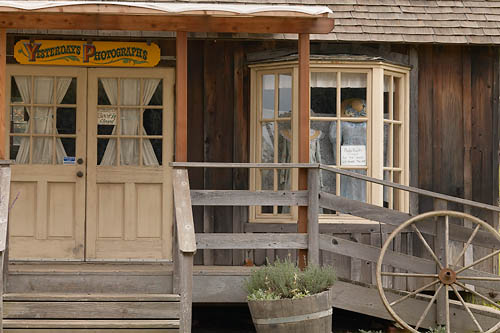 Booth at Roaring Camp (near Santa Cruz)
We also made some panoramic photos with our 45mm T/S and 90mm T/S lenses. For the stitching technique used read this article.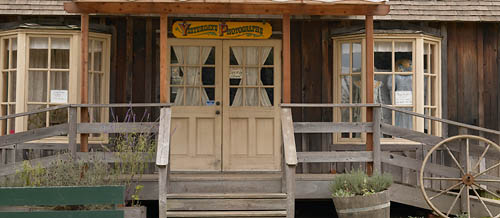 Stitched from two photos
At Pebble Beach we had high tide but the overcast allowed us to capture a few nice rock abstracts.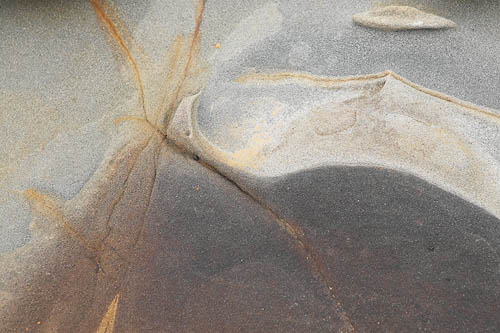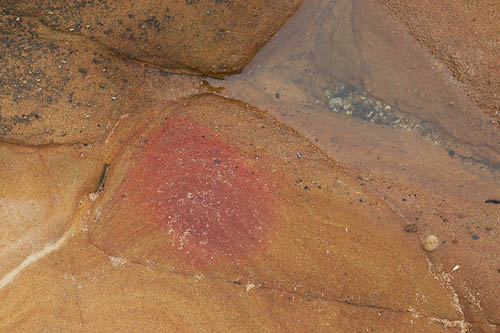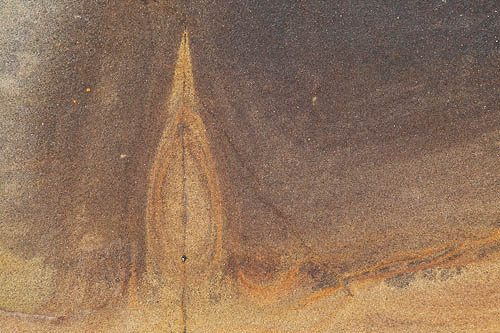 Rock Abstracts
Finally we reached San Gregorio General Store. Unfortunately the store was closed this year (a first for us). But on the positive note we were able to get a nice impression of the store without all the parking cars and the overcast helped too.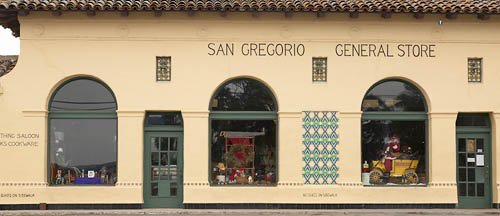 San Gregorio General Store
We will be back at San Gregorio Saturday 1/4/2003 and listen to one of our favorite singer/songwriters: David Elias.
Needless to say, we had a great photographic XMas Day!
12/20/2002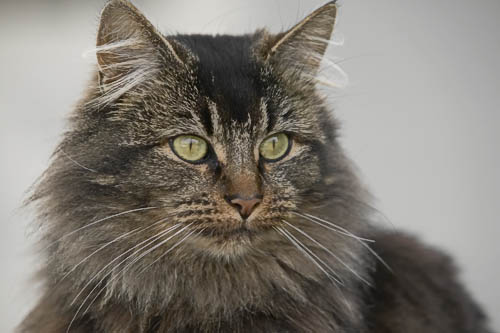 Our Stray Cat "Kitty"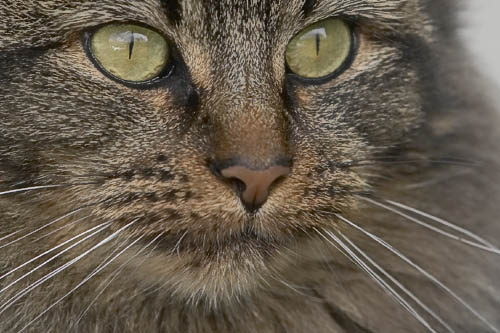 Crop from the above photo
We feed a very beautiful stray cat. Today Bettina wanted to capture a portrait of her. Because the photo was taken close to the minimal focusing distance (70-200mm f/2.8 IS, ISO 400) there is little depth of field and the photo is soft (might be even good for this kind of subject). But again the colors are spot on with the 1Ds and Capture One DSLR. This is not even a crop.
12/18/2002
Today was the first time we could use our 1Ds. The colors we get from this camera (and Capture One DSLR) are really excellent.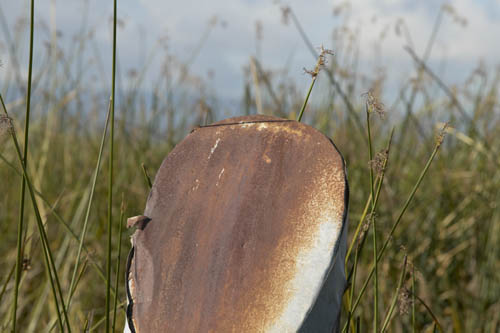 Abandoned harbor in Alviso
12/16/2002 Phil's 1Ds review
Phil Askey published today his long awaited Canon EOS 1Ds review. When we first published very positive statements about Capture One DSLR some people were very sceptical. Now also Phil seconds our finding that Capture One DSLR implements the most advanced RAW conversion workflow today.
12/12/2002 Our new TS-E 90mm f/2.8 Lens
Today we received our new TS-E 90mm f/2.8 lens. We love tilt/shift lenses for their flexibility and use them often to produce panoramics stitched from to exposures. Fortunately this lens is only manual in terms of focusing but metering and automatic aperture work well (the otherwise excellent Nikon equivalent 85mm PC lens is manual everything).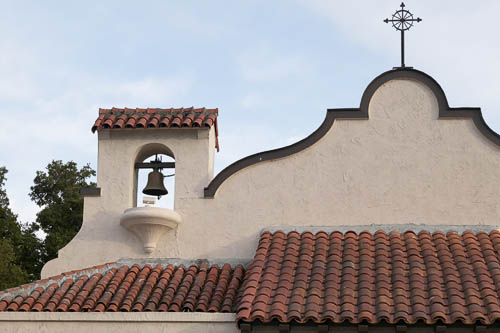 St. Luke in Los Gatos (TS-E 90mm f/2.8)
This lens handles really well handheld and would be (with the TS-E 45mm f/2.8) our lens of choice for any architecture photography (we plan to photograph some details of San Francisco's beautiful Victorians soon). Quality seems to be good, but we need to get some more experience.
---
12/06/2002 Chromatic Aberration (CA) Removal
Reader Paul Stefek made us aware that Quantum Mechanic Pro did a pretty good job in removing CA. We tried it ourselves an have to agree. Here is a sample:

CA from Canon 1Ds and 24mm T/S lens (see part 1)
These are the settings we used for Quantum Mechanic Pro: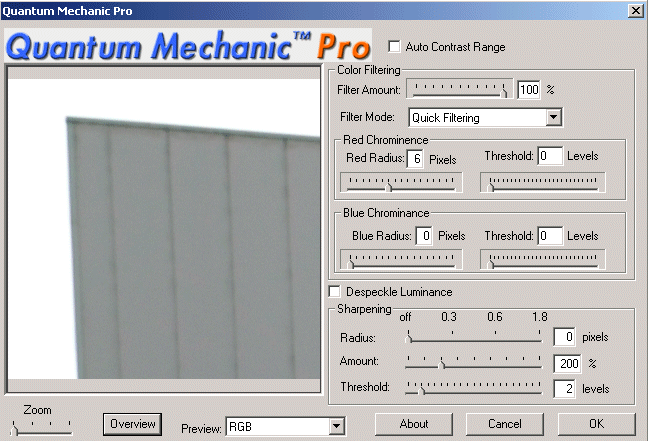 With these settings we got this final result: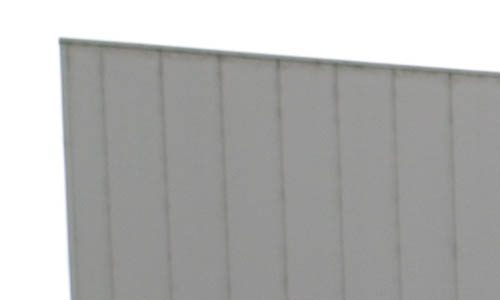 After using Quantum Mechanic Pro
You probably lose some color micro detail but the disturbing CA is gone. Thanks Paul.
---
12/05/2003 Canon EF 24-70mm f/2.8L USM
We tested today our new 1Ds with the just released Canon 24-70mm f/2.8L USM lens. We are very happy with this lens as it performs well and covers the range we use most (don't forget this is a full frame sensor). We will most likely not get any wider angle lens. Our most used range is
40-70mm and above (using the EF 70-200mm f/2.8L IS USM).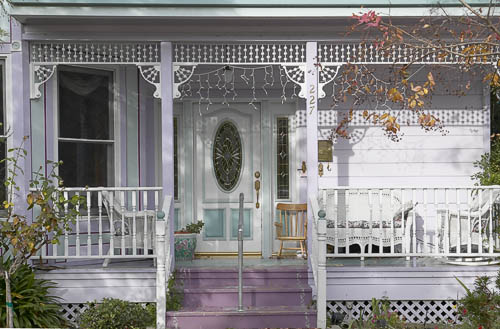 Purple Victorian in Los Gatos
All images were processed with Capture One. We got the best colors we ever have seen from any digital camera out there. Some might miss more saturation but they can add saturation in Capture One or Photoshop. We like subtle and truthful colors.
Chromatic Aberration?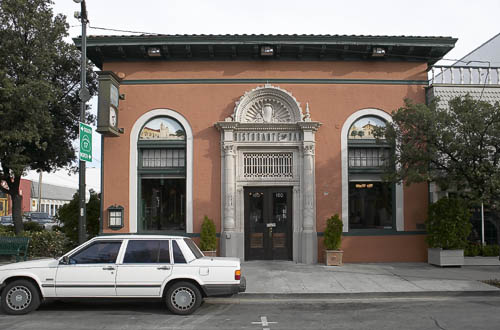 24-70mm @24mm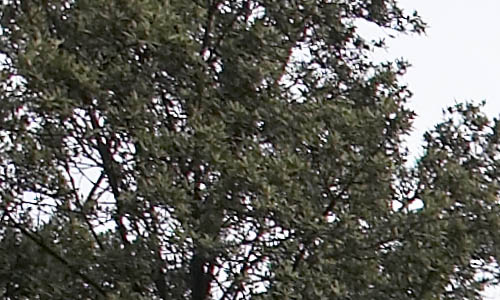 Some chromatic aberration
Yes, there is still some chromatic aberration but I don't think it will be any real problem for our work. If needed we could again remove the CA with Panorama Tools.
---
12/05/2003 The first day with our own 1Ds
Bird and wildlife photographers love the multipliers of digital SLRs with no full frame sensors. We asked ourselves how a 1D and 1Ds would compare if the would photograph some wildlife with the same lens from the same viewpoint. Yesterday we met with Photographer Jan Brittenson in Pacific Grove to use his 1D and Canon 600mm IS lens for this test.
We shot two photos with the same settings and just switched cameras. Both shots were taken with flash (with flash tele extender).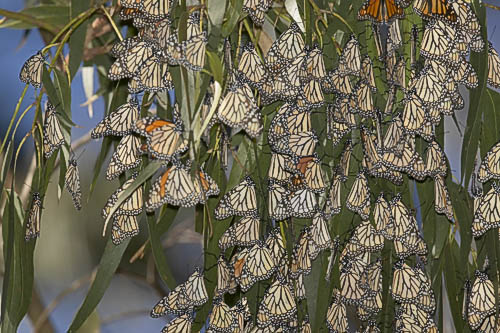 Using the 1Ds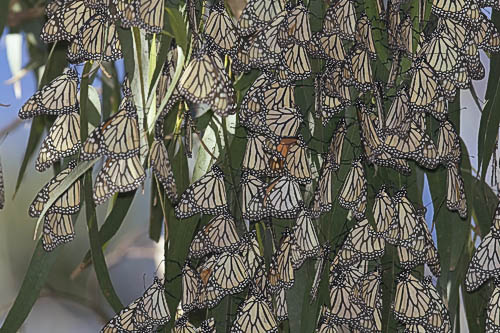 Using the 1D

It is clear that the 1Ds covers a larger area than the 1D. But what if you want just a smaller crop? We picked the same small Monarch from both frames.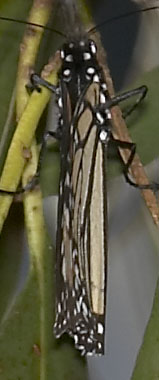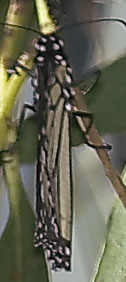 1Ds left and 1D right (both 100% pixels)
What you can see is that the 1Ds has still a lot more resolution left for a crop than the 1D.
Note: During our tests we used Jan's Microdrive on the 1Ds (was before used on Jan's 1D) and took some pictures. Later we realized that the numbering of our 1Ds continued to use numbers used by Jan's drive. Here is a fix we used:
Renamed the wrong numbered files on our hard drive
Then deleted all but one image in the image folder on the Microdrive
Renamed the remaining file with the number of what should have been the correct last image number
The camera than started new numbering from there (actually of course +1)
I consider this a bug as the firmware should check whether really the same camera was used (by checking the camera prefix).
We also used our new Canon 300mm f/4 IS USM with the 2x tele converter and the result looked pretty good. Here is a crop: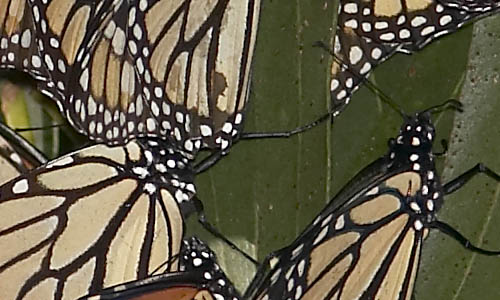 1Ds, 300mm f/4 IS USM + 2x tele at 100% pixels
What's more?
Got a custom Arca Swiss plate from "Really Right Stuff" for the 1Ds on the lenses we use plates from Wimberley
First dust spot on the sensor
Here you can view our portfolio from today.
---
Please post all your comments and questions here in our News Group
Review methodology (or lack of :-)) here.