Was a cloudy day here in the Bay Area. This is a positive thing as we hardly see any clouds at once the rainy season is over. The Santa Cruz Pier is fun to visit. We hoped to find some pelicans, but no luck here (for the last couple of visits actually). All photos are taken with the Canon 300 f/4 IS lens and the 1.4x tele converter (effective focal length 546mm f/5.6).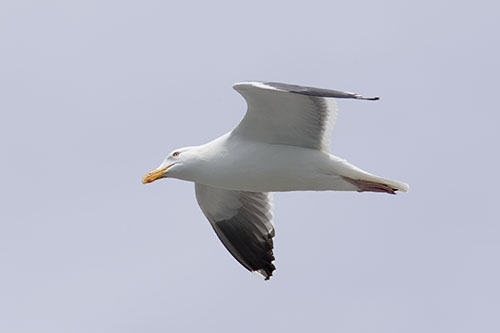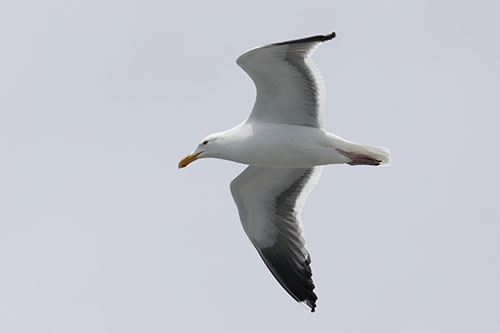 Gulls in Flight
For the flight shots we used the Mark II at high speed in very short bursts (fun and the card fills fast).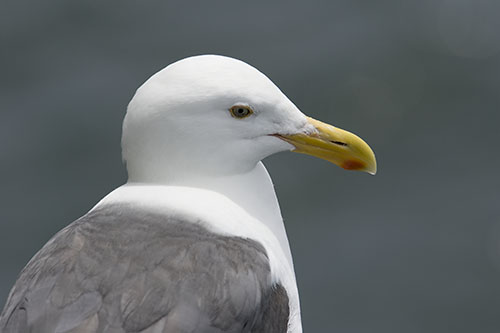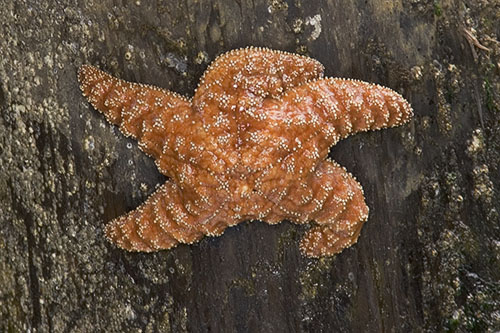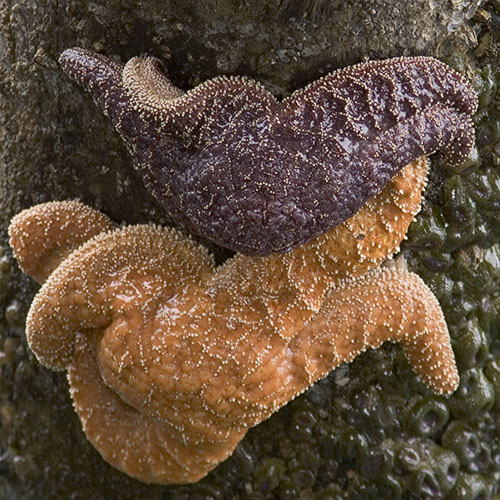 Star Fish at the poles of the pier
Was again nice to use ISO 400 on the fly without caring to much about noise.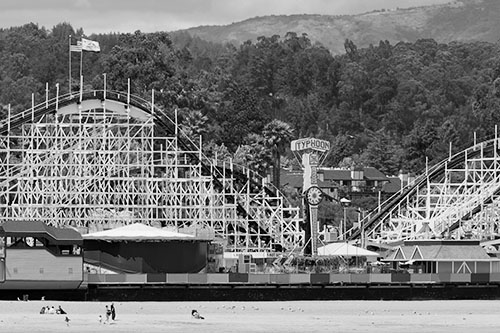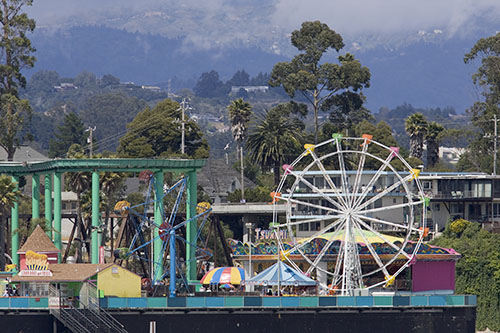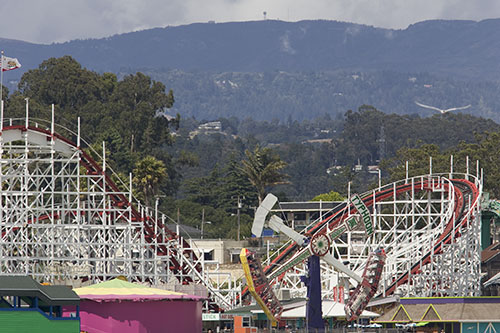 Santa Cruz Board Walk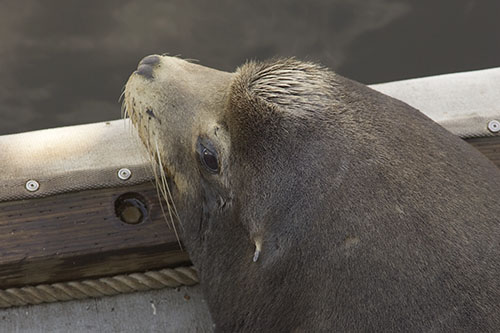 Seal
We had a good time with the MarkII although the high contrast was a real challenge.