Fuji S1 Experience Report

A review by Uwe Steinmueller @Digital Outback Photo
Last Updated (03/22/2001)
Review methodology (or lack of :-)) here.
Here you find the popular digital SLRs compared
Sample Portfolio (with most of the photos in much higher resolution)
03/04/2001 Getting Started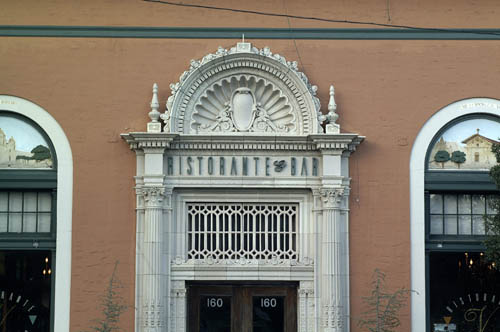 It took us quite a while to get hands on a Fuji S1 but finally we have one for review. As the S1 uses Nikon lenses we can just pick the lenses we have. The review will be mostly based on our Nikkor 35-70mm f/2.8 AF zoom. This is a good zoom for Nikon film cameras.
There are a lot of negative and positive discussions about this camera. Lets list them and see our findings.
Positive
Best color out of the camera
Good resolution
Best ISO 1600
Good handling of contrast
Negative
Dust problems
Low end body
No RAW format (fact)
AFS lenses don't work in AF mode (fact)
No support for the new Nikon VR lens (fact)
As you easily can see many claim that the S1 shines in the sector image quality. As we are more fine art photographers and not Photojournalists the image quality is what we are interested in.
First impressions
After just some shots it is clear for us that this is the best color we have seen directly out of a digital SLR. I took at the same orchard (below) some photos with the D1 (in RAW) and the S1 photos helped me a lot to correct the D1 shots (read this extra report "Color Odyssey"). This color might get us addicted. Photographing with the S1 is much more like using film (in terms of the color than D1 or even the D30)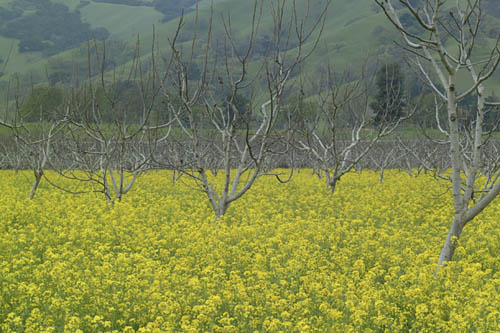 It was a cloudy day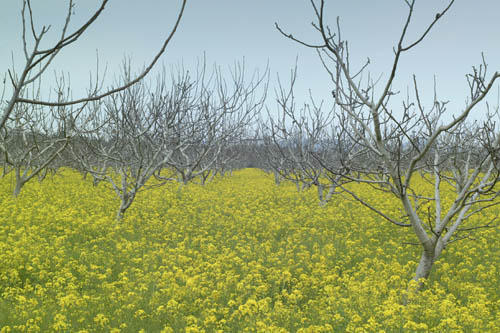 Sky a bit darkened using the gradient tool in Photoshop
The dark side of digital SLRs with interchangeable lenses
Unfortunately had to clean also the CCD with a Sensor Swab the first day I used the review camera. But there is also a good news attached to this. Fuji fully supports the use of Sensor Swabs. It seems to be that the S1 sensor is even more prone to dust than the D1 or D30.
For the D1 there is no supported method which gets rid of the dust except sending the camera in for repair (which is also not a 100% solution, we had ours in twice). The D30 seems to be less prone to dust. Canon also does not support Sensor Swabs.
A trip to Vienna(Austria) was a great chance to test the S1 as a travel camera. So this part is a mixture of travel information and S1 experience: "S1 in Vienna"
Conclusion
I think the S1 is a nice travel camera. The CCD has probably a lot of potential and delivers good colors. If you own Nikon lenses, don't want to spend much time with D1 color fixes and $2800 is the maximum you want to spend for a digital SLR with interchangeable lenses then the S1 is the right camera for you.
One 15 months ago I would have dreamt of such a digital camera but now I am used to the D1 body and there is hardly a way back.
The shortcomings are clearly the following:
Dust problems (but can be solved with Sensor Swabs and Fuji's support)
Low end body (less of a real problem)
No RAW format (I miss that a lot)
AFS lenses don't work in AF mode (all our best zooms AF-S17-35mm, AF-S35-70mm, AF-S 80-200 + TC-14E, VR 80-400 don't work either in AF or VR. This is not an issue if you don't own these lenses and don't need AF-S)
You can order the Fuji S1 here

Rich Shelton's "S1 second Opinion" review.