At this years Summit 2006 in Page, AZ we photographed in the Upper Antelope Canyon. The contrast between the dark and the bright parts are very high. This means that it is a perfect chance to use HDR techniques (in our case Photomatix). We used 5 bracketed shots: 5, 1, 2, 13, 30 seconds.
Note: Too bad that the automatic bracketing on the Canon 1Ds2 did not extend beyond 30 seconds.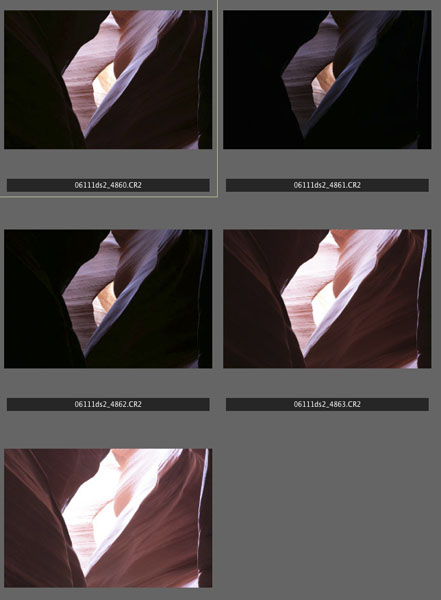 5 bracketed shots in the LightZone 2.0 browser
We created a HDR file directly from RAW in Photomatix and used their Tonmapping (Detail Enhancer) to create the following photo.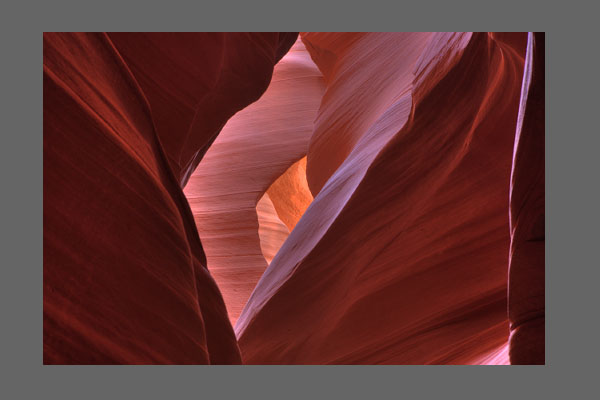 Tonemapped image
The picture does not look bad but we wanted to improve it a bit in LightZone 2.0 (we worked directly on the TIFF file that we saved from Photomatix). Here are all the steps we did in LightZone.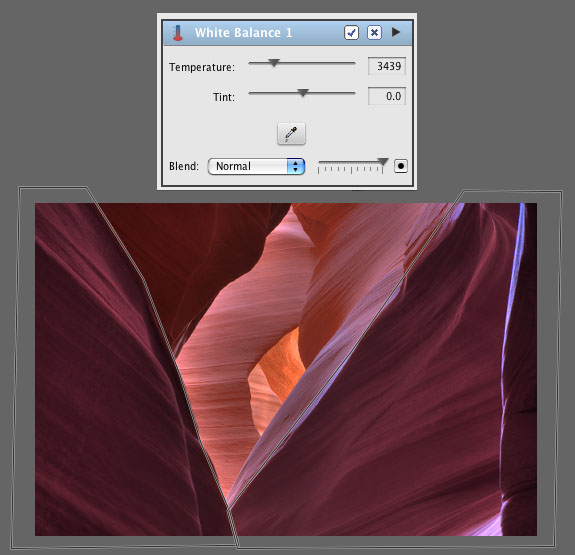 Changed the foreground white balance to "cooler"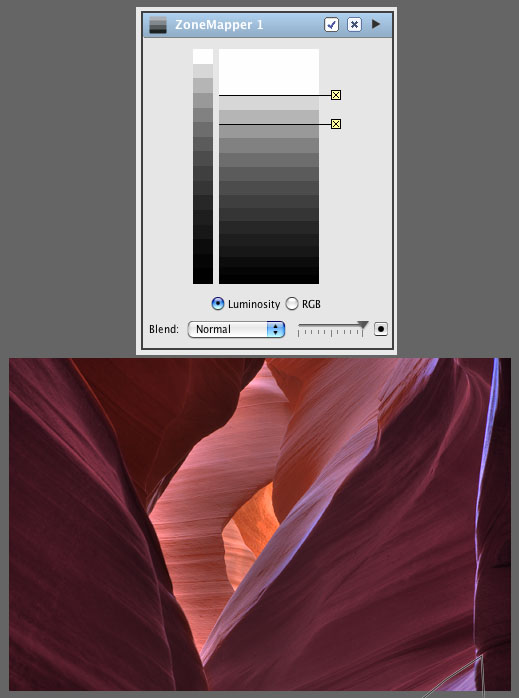 Darkened the small corner a bit (watch the small region)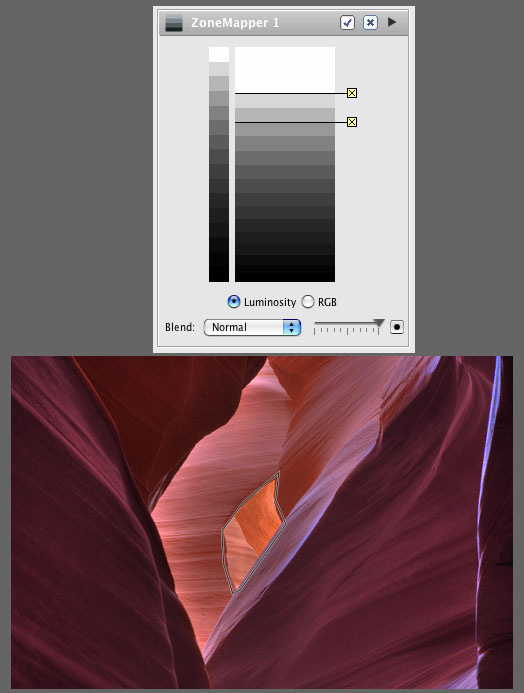 Slightly darkened the center (we found it a bit too aggressive)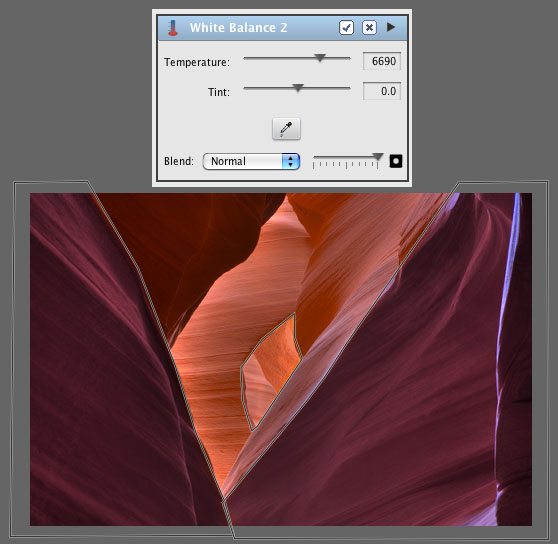 Slightly warmer WB for some parts (we excluded the foreground and the center)

Some extra sharpening for the left out of focus area
The interesting part about this workflow is that you can use different white balance settings for different regions in your image. Hardly any image is only lit by a single light source. Selective white balance is a great help to work if your scene is lit by different light (be careful to watch neutral areas).
Before and after comparison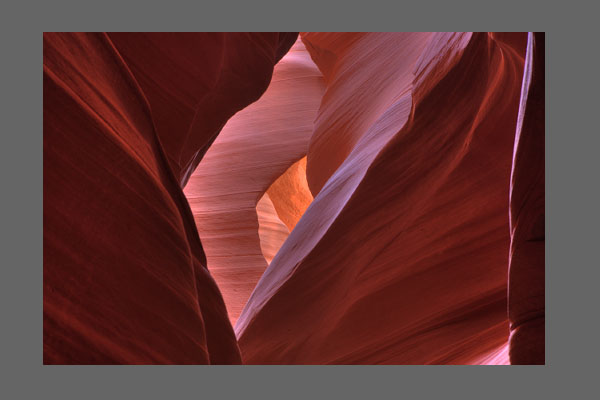 Image at start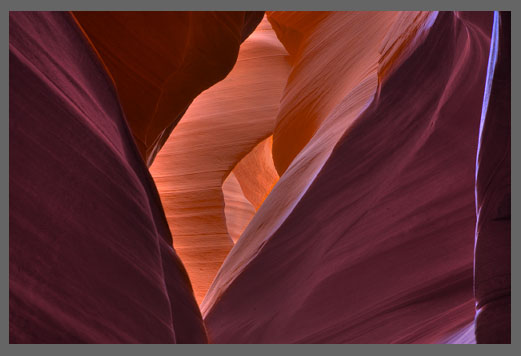 Final result
Both Photomatix and LightZone 2.0 have proven many times to help creating the images we envisioned.