We cover the development of Nikon Capture till 2000 (we started serious digital photography with a Nikon D1). Our last article was about Nikon Capture NX. Overall we found Capture NX quite innovative but also slow on our Macs.
Now Nikon released now a new version NX2. It is clear that Nik Software adds again some very innovative concepts to Nikon Capture NX2.
Note: Nikon invested into Nik Software and both companies work very closely together on Capture NX/NX2. It clearly benefits Nikon Capture NX/NX2.
Recap about Nikon Capture NX
We very much like the non destructive operations stack in NX/NX2
Automatic CA removal for Nikon lenses is very good
Simple lens corrections useful (yet not automatic and the default is off in our version)
Versions of different editing results
Color Control Points are excellent (now also as a CS3 plugin Viveza available)
NX2 Global Improvements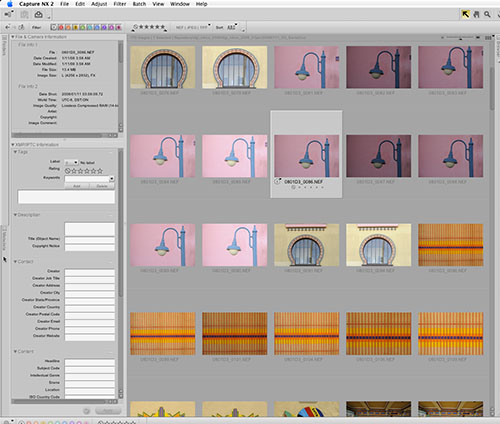 Fewer modal dialogs
Quite a bit faster (although wish it faster still)
Main new NX2 Features
Selection Points
Selection points are again very innovative. They allow to create intelligent selections to mask one of the 26 operation tools available in NX2.
Here is a sample: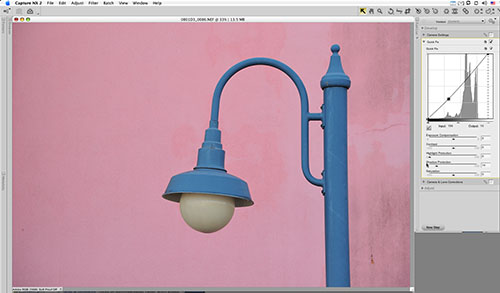 Lets assume we want to enhance the saturation of the blue lamp post only and leave all other colors unchanged.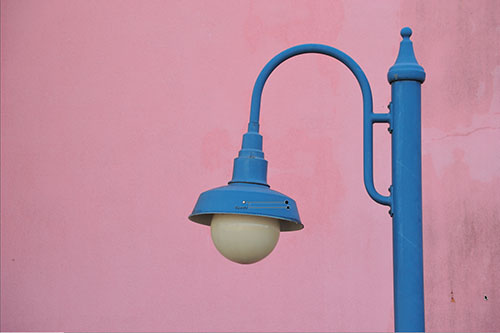 Selection Point #1
We place a Selection Point on the blue lamp with 100% opacity and a high radius that includes the whole lamp. This create an implicit mask like this: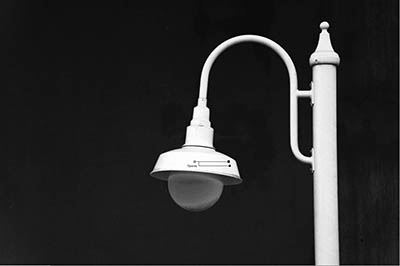 Implicit Mask #1
In our case this excellent mask would be all we need. But lets assume we don't want the light bulb to be part of the selection. We simply put a second Selection Point on the light bulb (this time radius covers the bulb and the opacity is 0):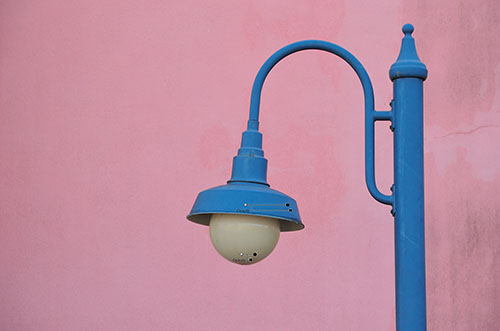 Selection Point #2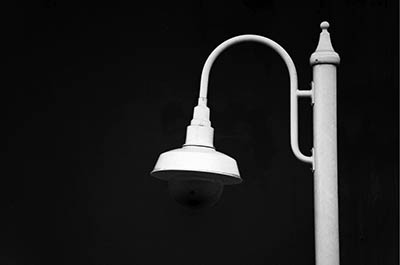 Final Mask
Creating masks with Selection Points is very easy and yet extremely powerful. Clearly a top class feature.
Auto Retouch Brush
The Auto Retouch acts like a Healing Brush in CS3 or Lightroom. This tool is very well implemented.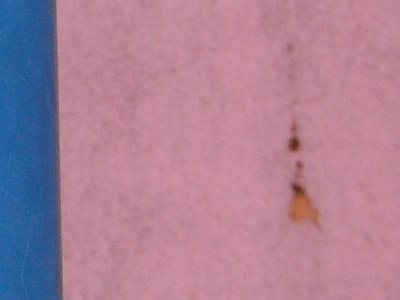 Blemishes before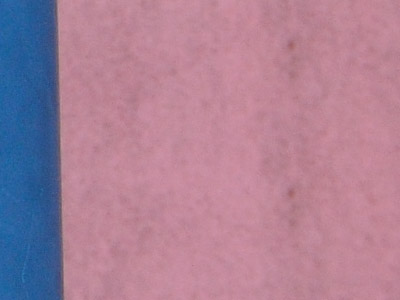 After
Features we like to see
Because NX2 features many essential tools it makes sense to mention some tools we would like to see:
As you can see this is a very short list :-)
What we think could be improved
Unlike Lightroom NX2 follows the old open/close metaphor. This slows down a natural workflow. Capture One showed in 2002 the way.
Presets could have finer granularity to be more useful.
Histograms make it hard to easily detect clipping.
We would like to see the instructions stored in side car files instead of NEFs if we work with TIFF files or even RAW NEFs.
Still a few modal dialogs left that slow us down
About Nikon Capture NX/NX2 Colors
Quite a few people rave about the colors produced by Nikon Capture. We don't join this discussion because:
Colors are fine for us
Colors are so very subjective (please read this article)
You can only compare colors if the contrast (local and global) is identical. Colors in NX2 are more punchy by default. That does not make them better or worse.
It is always good to have alternative RAW converters. This makes NX2 an interesting tool for all Nikon shooters.
Conclusion
NX2 is very powerful editing tool
NX2 is a clear improvement over NX
We like the layer (operations) stack model of NX2 a lot
Selection Points and Color Control Points are very innovative and fun to use
Clearly interesting for Nikon users
Quite complete set of tools
Could be faster :-)
Make it less modal please
To download a 60-day trial version visit www.nikonusa.com.