SLRs are so popular as they allow a flexibility to use many different and even very special lenses. Here is clearly where Nikon and Canon dominate the professional market. We think we now own a set of Canon lenses that will work for us for some time to come. Good time to talk about our lenses and why we use them.
Here is an article about our Nikon Lenses we used with the Nikon D1, D1x, D100 and D70.
Why Zooms?
In our work we most often use zoom lenses. 30 years ago we did not even think of touching a zoom lens (we used mainly two Nikon F2s and owned (still have them) prime lenses from 20-200mm). Why zooms today?
Zooms improved a lot over the last 30 years
We try to minimize lens changes as this may introduce dust into out DSLRs
Zooms are flexible
We may be a bit lazy :-)
But we try to stay away from zoom lenses with a huge focal range as this means that these lenses are either heavy and expensive or of inferior quality.
Why expensive Lenses?
High quality zooms are expensive especially if they spot f/2.8 and fixed aperture. We find that the image quality is most of the time limited by the lens and hardly just by the camera. Even our 2.7MP Nikon D1 showed the quality of better lenses. But in the end the "right" lens will be a compromise dictated by:
Price
Weight
Size
Maximum aperture
Optical quality
We would rather use fewer lenses than buying cheap ones. This does not mean that some lenses with smaller maximum aperture may save you good money and still getting good results.
Third Party lenses
The fact that we only cover Canon lenses here reflects our personal choice and does not mean that that lenses made by third party manufactures may not be very good indeed. One main reason for us buying Canon or Nikon glass is the consistency in terms of color rendering. We tested a few third party lenses for our Nikon cameras and they seemed to have different color characteristic.
Lens distortions
The more the lenses range into the wide angle area the more you will notice lens distortions. Some of them can easily be corrected by tools like PTLens.
---
Core Lenses (Prime lenses)
Canon 135mm f/2L USM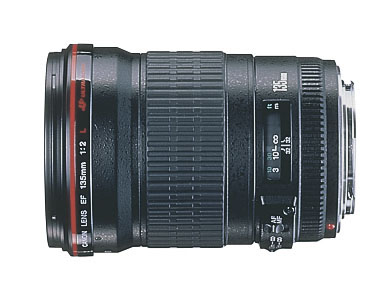 This lens is the sharpest lens we own. 135mm is not considered a great focal length these days. But once you realize the amazing image quality (especially on a Canon 1Ds Mk. II) you will find a lot of use for this lens. The downside is that if you own this lens most other lenses (especially the zooms) look quite soft.
Core Lenses (Zooms)
With the following 2 lenses we could go a long way:
Canon 24-70mm f/2.8L USM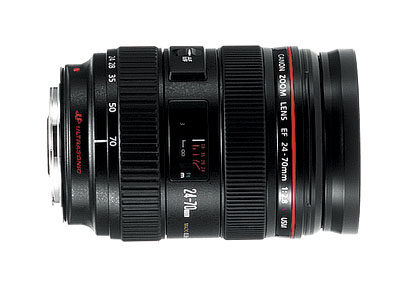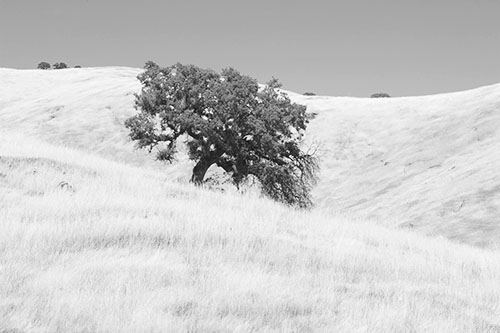 California Oak (Canon 1Ds + 24-70mm)
If we needed to use only one lens this might be our choice. We and also many of our friends consider this to be an excellent zoom. We are not that much into wide angle photography and so this lens will be all we need for our full frame sensor 1Ds. But on other cameras you may want a more wide angle zoom (see below).
Pro
Good range
Good optical quality
Clever design to maximize the lens hood effectiveness
Bright viewfinder image
Con
Expensive
Big and heavy compared to other zooms of that range
Note: There are a few indications that this lens maybe not the best in terms of mechanics. We and some of our friends needed to send it in to repair. These flaws never had an influence on the image quality though.
Note: As we are two photographers (Bettina & Uwe) we have two samples of this lens as we had to many conflicts that both wanted to use it at the same time.
Canon 70-200mm f/2.8L IS USM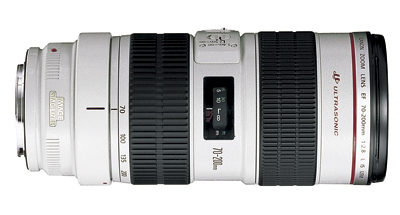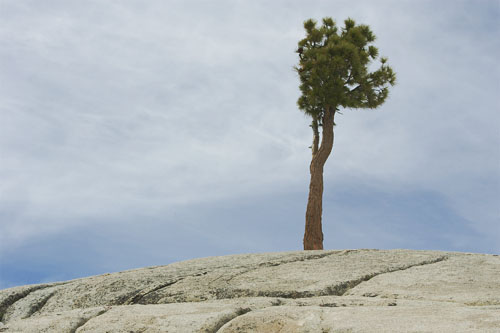 Olmstedt Point, Yosemite (Canon 1D Mark II + 70-200)
This is our most used lens. You can buy this lens also without image stabilization but then you need a tripod way more often.
Pro
Good optical quality
IS works and helps
Bright viewfinder image
Con
Expensive
Big and heavy compared to other zooms of that range
Note: As we are two photographers (Bettina & Uwe) we have two samples of this lens as we had to many conflicts that both wanted to use it at the same time.
Alternatives
EF 70-200mm F/2.8L USM
Great lens but at 200mm you may want to have IS
EF 70-200mm F/4L IS USM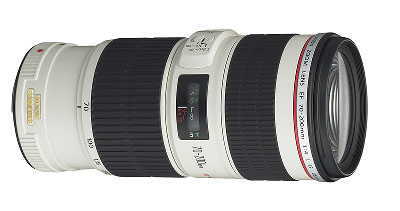 New lens released in October 2006. Expensive but very attractive lens (see the non IS version EF 70-200 f/4L USM below). We own this lens and plan a review soon. Will likely become our main 70-200mm zoom.
EF 70-200mm F/4L USM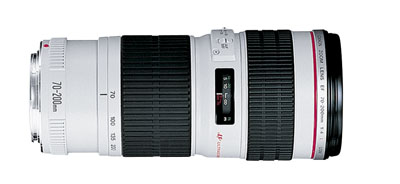 Excellent, inexpensive and light lens but again at 200mm you may want to have IS
Would be a dream with IS (the dream became true - see above)
We bought this lens (as we sometimes need a second zoom of that range)
EF 70-300 f/4.5-5.6 DO IS USM
Compact and light lens
IS works very well
Not at the same level of sharpness as the lenses above
Not really inexpensive
Out of focus areas looks kind of strange
Read this review at photo.net
EF 135 f/2L USM
Extremely sharp
Not as flexible a zoom
no IS (135mm maybe just ok without IS, especially at f/2)
Longer Glass
The range from 24mm to 200mm is very fine for all landscape work. But even adding a 1.4x tele extender to the 70-200mm lens will not be enough to capture birds (even large birds like Egrets and Pelicans) or other wildlife.
Canon 300mm f/4L IS USM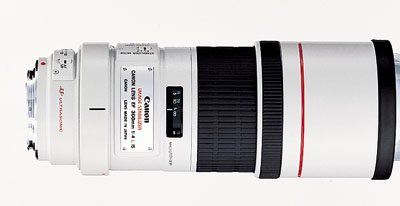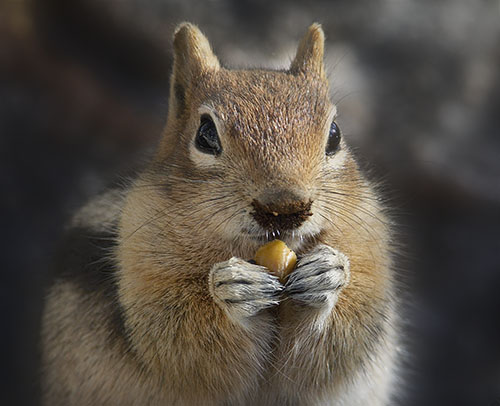 Golden Mantled Ground Squirrel (Canon 1D Mark II + 300mm f/4 + 1.4x tele)
We actually b. From the beginning we planned to use it with the 1.4x extender because you can get a very decent 280mm from the 70-200mm plus the 1.4x.
Pro
Good optical quality without extender
reasonable priced for a 300mm and f/4
Con
Slow focusing with the 1.4x extender
As expected the 1.4x degrades image quality
Canon 400mm f/4 DO IS USM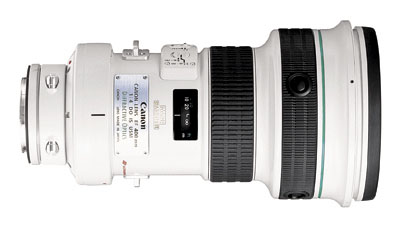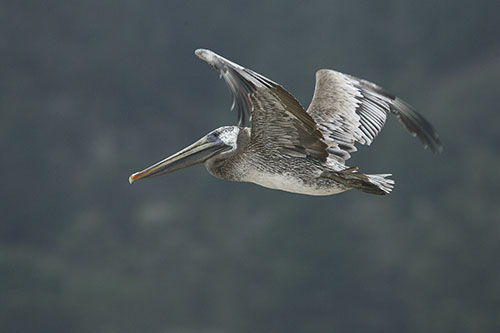 Brown Pelican (1D Mark II + 400DO)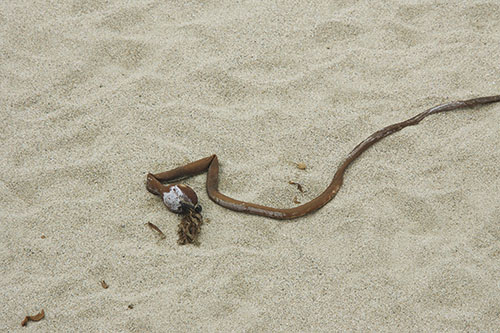 Kelp(1D Mark II + 400DO + 1.4x)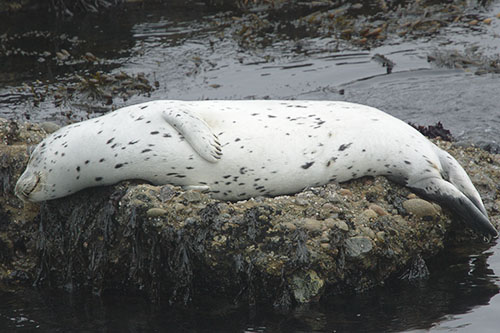 Seal (1D Mark II + 400DO + 2x)
To buy this lens was a tough decision. But to understand why this lens in the end is quite unique you need to look at the alternatives.
1. 300mm f/2.8L IS USM + 1.4x extender
Some claim its optical quality may be even better than the 400DO and other the opposite (may even depend on the samples used). Let's assume the quality is about the same here. In the end the 300 f/2.8 is way harder to handle free hand than the 400 DO (because of weight, length and weight distribution)
2. 400mm f/5.6L USM
This is a not an expensive lens (we are talking about long lenses here and they cost if quality matters) that many use for birds in flight and seems to be light and sharp. The down sides are:
No IS
Becomes f/8 with a 1.4x
3. 300mm f/4L IS USM + 1.4x
Optical quality is below the 400 DO and focusing on birds in flight is getting very slow.
4. Top 400mm, 500mm or 600mm primes
These are stellar lenses but you need a tripod. Photographing birds in flight is no option here.
In the end we bought the 400 DO as it opens up some possibilities we did not really have before. We call it our pelican lens as we love pelicans and this lens is just ideal with and without the 1.4x converter for photographing pelicans. Actually we also will use this lens for many other purposes (herons, seals, monarchs and even nature shots)
Pro
Good optical quality
IS works and helps
Very light and compact for a 400mm f/4
Useable with the 1.4x and 2x extenders
Con
$$$$
Not quite a match to the top 300 f/2.8, 400mm f/2.8 and 500mm f/4
If you look into using a longer lens for handheld photography have also a look at the GoPod.
Do we plan to buy even longer lenses? No, as the 400DO is the maximum lens we want to carry on longer hikes.
Wider Angle
As mentioned before we are not using that often extreme wide angle. But if you use cameras with a bigger multiplier (Canon 1D Mark II 1.3 or 10D 1.6) then 24mm may not cut it. In these situations we use:
Canon 17-40mm f/4L USM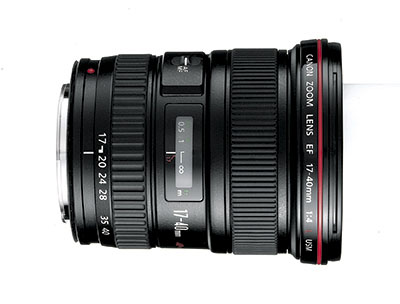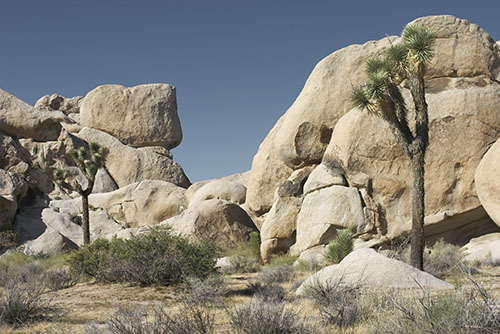 Joshua National Park (Canon 300D + 17-40mm)
Pro
Optical quality ok
Compact
Reasonable priced
Con
Lens distortions at wide angle (see PTLens)
Single Travel Lens for the Canon 10D or 300D
If you want to travel light you may want to use only one lens
Canon 28-135 f/3.5-5.6 IS USM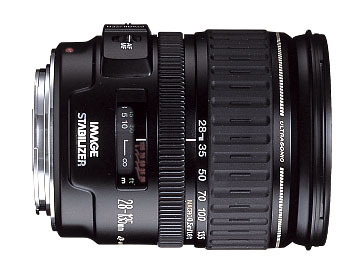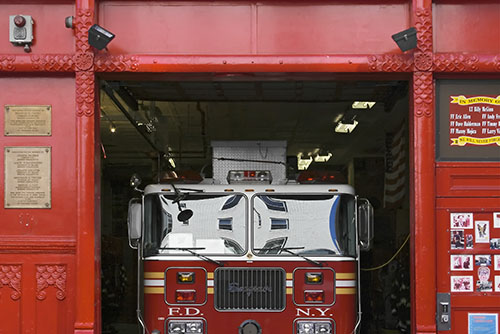 NY Fire Station (Canon 300D + 28-70mm)
This category is very tough and you have to be willing to cut corners in terms of image quality. We think the 28-135 is a nice compromise as it features IS.
Pro
Not that expensive
Top range 28-135 (about 44mm - 200mm equivalent on the 300D)
IS helps
Con
Soft in the longer range
Lens hood not that effective
Optical quality not in the league of the other lenses we cover
Getting Closer (Macro Lenses)
We always like to use macro lenses for close ups (not really 1:1 macros).
Canon 50mm f/2.5 Compact Macro
This is a very good and cheap macro lens. We own it but mostly use now the 100mm Macro.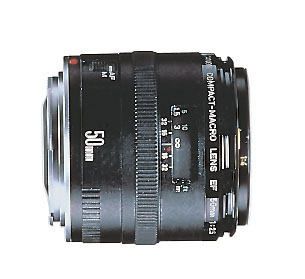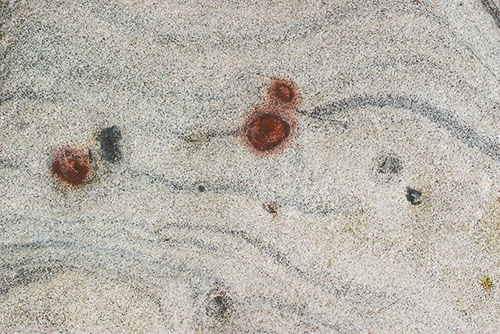 Rock Patterns (Canon 10D 50mm Macro)
Pro
Optical quality very good
Compact
Cheap
Good DOF for a Macro
Con
Very close focusing distance
Canon 100mm f/2.8 Macro USM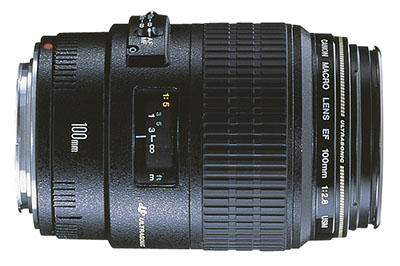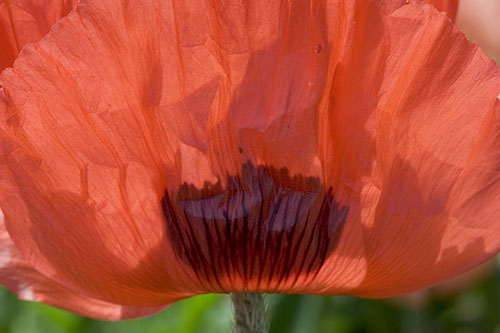 Red Giant Poppy (Canon 1D Mark II + 100mm Macro)
We love this macro lens and won't want to miss it a second when photographing flowers. We tried the 180mm Macro too and it is a great lens but for us the 100mm is the Macro of choice.
Pro
Optical quality very good
Good focusing distance
Con
Tilt/Shift Lenses
We use these lenses mainly for stitching panoramics.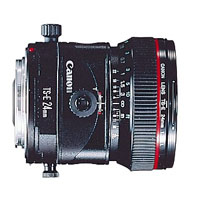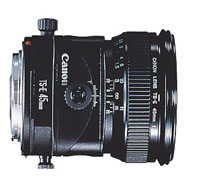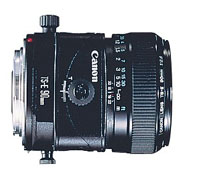 We recommend to read Jack Flesher's article on how to use tilt with these lenses.
Note: you will get CA (cromatc aberration) with the 24mm and 45mm lenses (mainly shifted).
Tele Converters
Tele converters are very useful tools. The 1.4x does only degrade the image quality slightly (if used with good lenses of course) while the 2x adds more softness. Also both extenders tend to add CA (chromatic aberration) that is visible at high contrast edges.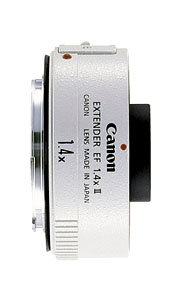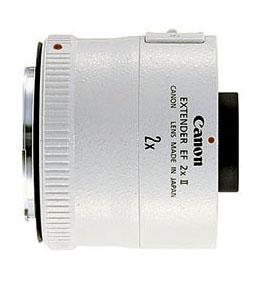 We use the 1.4x way more often than the 2x. We sometime hear that 1.4 would not make a big difference. We cannot share this view as e.g. the difference between 200mm and 280mm is by no means minor.
Tele extenders add the following defects to the optics:
Lower sharpness (the 1.4x behave very well here
Add more chromatic aberrations
Add strong distortions (see note below)
Note: These extenders can add considerable distortion to the image. See our sample and how to correct it with PTLens here.
Don't get to nervous. We use the 1.4x very often and even the 2x with our 400mm f/4 DO lens. Getting the shot you want maybe more important than dealing with slightly reduced image quality.
Read this essay: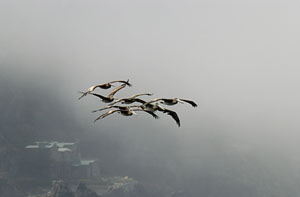 Pelican Attack