3/26/2008 D60 Sample Gallery posted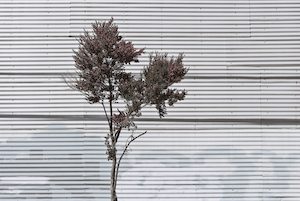 This sample portfolio was shot in one San Francisco walk. The walk is about the same area we use at our "Capture more Light" workshops. We had a lot of fun using the D60.
---
3/24/2008 Diary Start
The D60 is the Nikon entry level DSLR. We did not have the D40 and D40x for review so we cannot compare. But this feature alone is a big plus:
Camera dust cleaning. The effectiveness of course only shows over a longer period of use, but other cameras using this feature work very well. Since we use DSLRs with in camera cleaning we had a lot less issues with dust spots in our pictures.
There are at least three parts to be evaluated:
Image quality

We talk about this later in our diary. But it is fair to say that we are very pleased with the reults. The Nikon D60 features a 10MP CCD sensor.

Handling

Usually Nikon DSLRs are excellent in terms of handling. But removing the second dial and having very few dedicated function buttons makes handling much more a hassle than we are used from any previous Nikon DSLR. Most import for us is a fast switch in ISO and this is not really fast at all on the D60 using the on-screen menu.
Otherwise the camera feels well in our smallish hands.
Viewfinder is quite good for a camera that small
Reacts fast as all current Nikon DSLRs do.

Features (in case of the D60 we actually talk more about the missing features):

We miss Auto Exposure Bracketing (AEB) big time because we shoot bracketed sequences all the time (see our Capture more Light technique).
We also miss Live Preview but this may not be that easy to implement using a CCD.
No color channel histograms
Good quality LCD (2.5")
Los Gatos test shots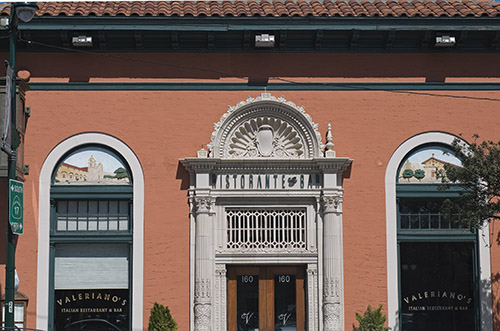 Ristorante @ISO 100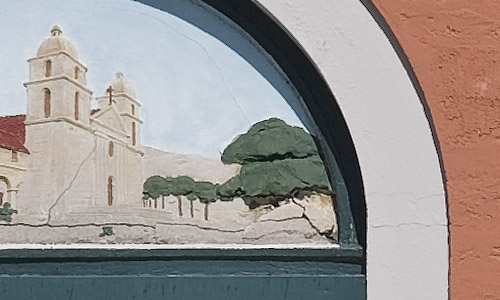 Crop @100% magnification
We used for this test our trusted 28-70mm f/2.8 zoom. We were surprised by the very natural sharpness. We think the AA filter used in the D60 is not very strong and we like that. In essence we find the pure image quality excellent.
You can download the original RAW from here (about 9MB).
Note: Remember that the service we provide is financed by selling our ebooks and PS tools. Also direct donations are welcome.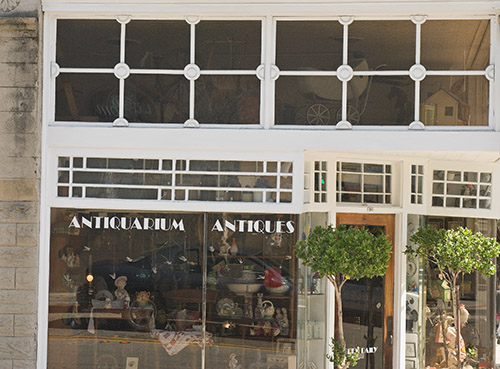 Antique store @ ISO 400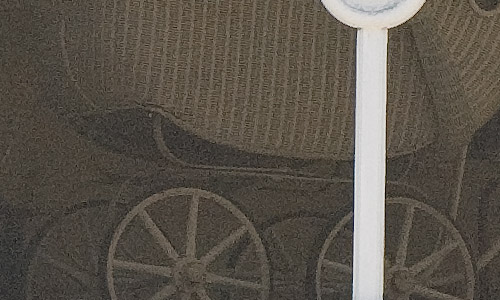 @ 100% magnification
Good and usable shot for ISO 400 (our Detail Extractor brings out the grain some more).
ISO Test
We converted with ACR 4.4 (luminance noise removal set to zero) and then sharpened with the same level in Detail Extractor 2.0 and some low EasyS Plus settings.
Note: Detail Extractor shows both more detail and more grain. This way we can see how much real detail is available.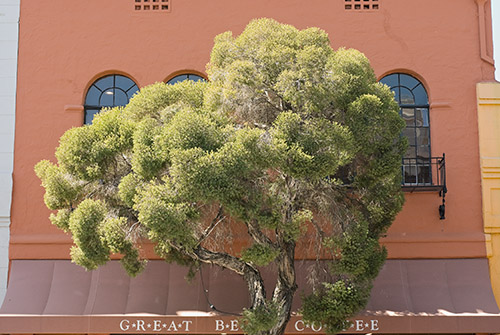 Bear Coffee Shop
Nikon D60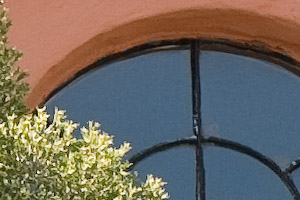 ISO 100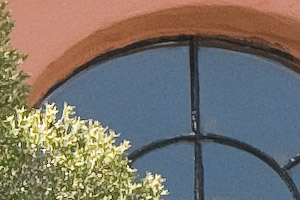 ISO 200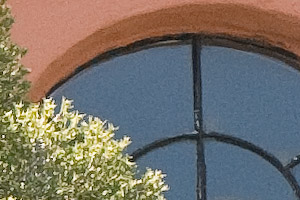 ISO 400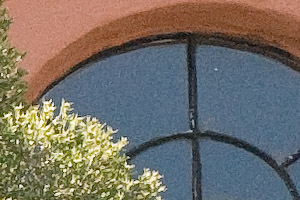 ISO 800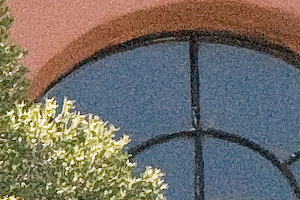 ISO 1600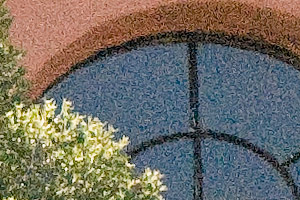 ISO 3200
All these shots are with luminance noise removal off in camera (as much as the user can control this) and raw converter (color noise removal was at default). ISO 100-200 very smooth with hardly any noise. ISO 400 shots look like photos taken with good digicams at ISO 100 and show sone fine grain. ISO 800 shows a bit more noise but still very good. At ISO 1600 the grain get coarser but still not too bad (especially for B&W). Even ISO 3200 can save your day in some cases.
Overall we are very pleased by these results from the D60.
Note: Because we use now also the DOP Detail Extractor (at moderate levels) noise actually would is even more visible than in the past.
With most cameras today we feel that ISO 100-400 defines our comfort zone. This means we use this range without any further thought. We have the feeling that with the D60 we can risk ISO 800 more often than not.
Note about high ISO noise: Many people ask why they should worry about noise at ISO 800 or more if they only use 400 ISO at max. This is of course a good question. In the past we did not care either. Then we changed our photographic style and make now often use of Tonemapping (learn more about HDR and Tonemapping). During this process we brighten the shadows and this brings out the noise otherwise seen at way higher ISO. It often starts to matter at even ISO 200 photos.
Which lenses to use on the D60?
Like with all of todays DSLRs also the D60 is limited by the quality of the lenses used. It is not likely that many D60 users use a lens like our AF-S 28-70mm f/2.8 (had cost us in 2001 about $1,500). Here are two options that we think fit quite well:
AF-S DX 18-55mm f/3.5-5.6G VR (kit lens): This lens has a plastic feel to it but is not bad for a kit lens. If you are happy with this field of view 27-82mm (in 35mm equivalents) then the kit is a good start. I don't like that Nikon (and other manufacturers) do not deliver a lens hood in the box. For us a lens hood is integral part of the lens. Although at this focal range lens hoods are often not optimal but still a lot better than no hood at all.

AF-S 24-120mm f/3.5-5.6G ED-IF AF-S VR: Here you would have a field of view from 36-180mm (in 35mm equivalents). This lens is slightly soft compared to the expensive top zooms. On the other side this one lens with the D60 makes an excellent single lens travel kit. For our personal taste 36mm at the wide end would work perfectly.
First conclusions
We are very pleased with the image quality
We miss AEB big time (this maybe no an issue for you)
We also miss the second dial
Like most Nikon cameras needs good edges so that the AF locks in.
Our critical comments seem to put the D60 down. We think that image quality is key and here we like what we see. Once we got over the missing AEB feature :-) we started to like the D60 a lot. For us the natural sharpness of this camera can produce counts more than any missing feature.