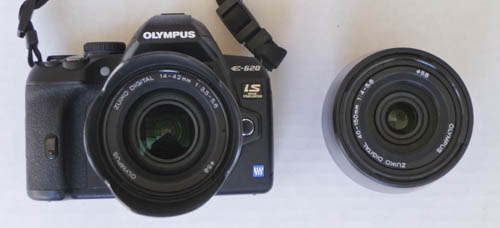 If you read this review note about the Olympus E-30 you know that we like the Olympus system. The E-620 can be seen as the consumer version of the the E-30.
E-620 is less rugged than the E-30 but still very well built
E-620 is smaller/lighter (which we like)
Important is that the E-620 also like the E-30 features sensor image stabilization
It also shares the art filters and exposure blending from the E-30
The viewfinder is smaller than the one in the E-30 but we got used to it
What we like about the recent Olympus cameras:
Excellent zooms (check out the 9-18mm, 12-60mm lenses)
Very good handling
Not as bulky as other DSLRs
Swivel LCD
What could need some improvements:
Note on lenses: In the old film days there was this rule: save on the camera body and spend on lenses (actually not many followed this rule then because cameras are such great toys). Over the last years this rule was not quite true anymore because the lower end cameras did not have the same quality of sensors. Now we think that a sensor of a E-620 and the E-30 are very quite close if not identical. The Olympus kit lenses are not bad for what you pay but can't really show what the camera can deliver. Unfortunately better zooms often cost more than the E-620.
On the other side we think that the E-620 with the 14-42mm and 40-150mm kit lenses are an excellent starter kit (35mm equivalent range of 28-300mm). If you need more wide angle range you then can add the 9-18mm lens (35mm equivalent range of 18-36mm).
ISO Evaluation
We converted with ACR 5.4 with mostly default noise and sharpening settings and used also a low amount of EasyDS and DOP Contrast Plus.
Note: EasyDS shows both more detail and more grain. This way we can see how much real detail is available.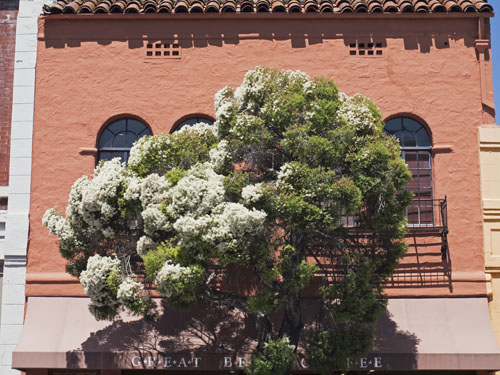 Bear Coffee Shop
Olympus E-620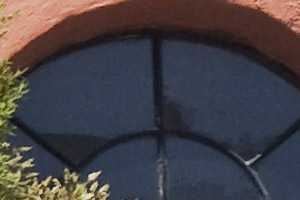 ISO 200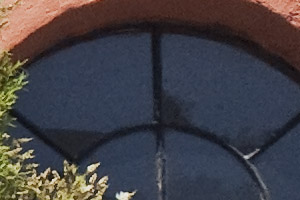 ISO 400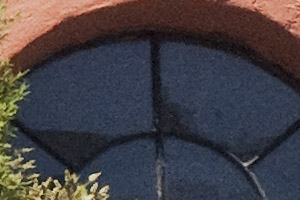 ISO 800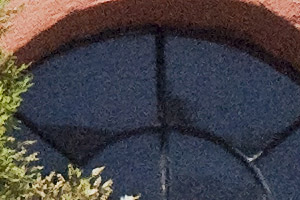 ISO 1600
The Olypus E-620 shows clearly more ISO noise. You likely won't see much of this noise in prints up to 13x19". But also opening up shadows too much will show more noise than recent APS-C cameras from Nikon and Canon.
We try to stay at ISO 100-400 with the Olympus E-620.
Note about high ISO noise: Many people ask why they should worry about noise at ISO 800 or more if they only use 400 ISO at max. This is of course a good question. In the past we did not care either. Then we changed our photographic style and make now often use of Tonemapping (learn more about HDR and Tonemapping). During this process we brighten the shadows and this brings out the noise otherwise seen at way higher ISO. It often starts to matter with even ISO 200 photos.
Sample Images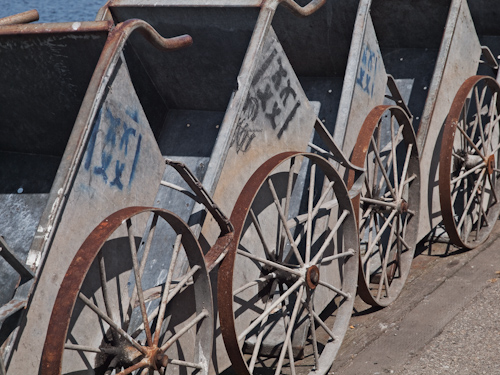 Fish Carts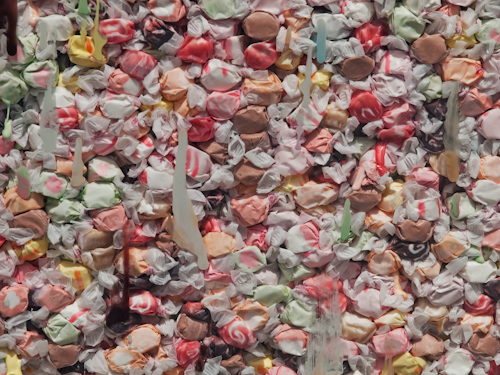 Candy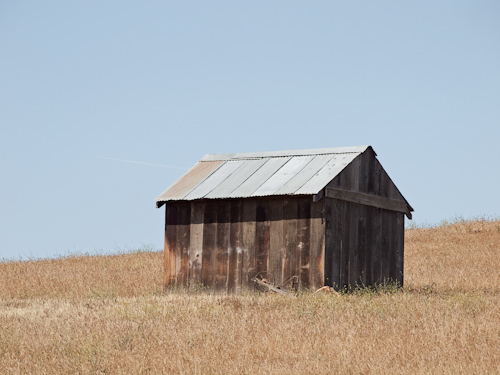 Farm Shag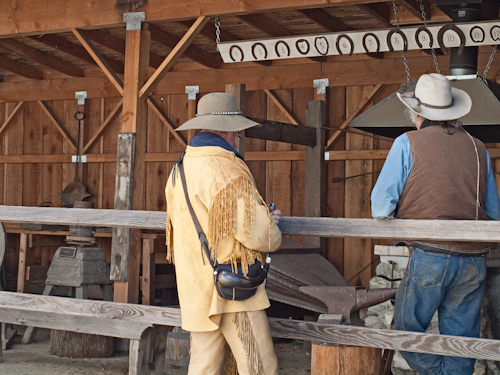 Docents in San Juan Bautista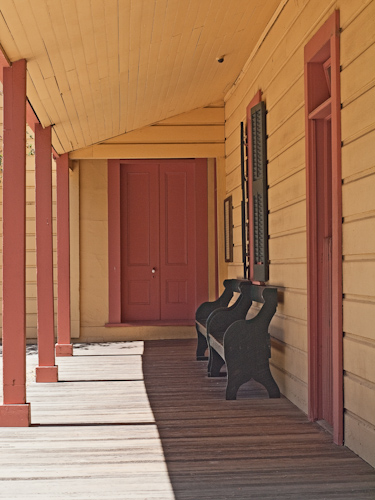 Plaza Hall Porch
Conclusion
The Olympus E-620 may be not ideal if your main interest is low available light photography. In all other areas we like the E-620 and especially the Olympus lenses a lot. If you look for a light DSLR for travel the E-620 should be very high on your list. The Olympus E-620 also handles and acts extremely well.