10/31/2011 Halloween Faces
This was a nice evening in San Juan Bautista. We think the 5N performed really well in terms of detail and colors.
---
10/20/2011 More Video Tests
We like to use the NEX-5N with the 18-200mm zoom for video. Even handheld works ok (with some help of software image stabilization in Final Cut Pro X). We set in our picture style the sharpness to -3 and also contrast to -3. This way the camera software does not create too many halos and other artifacts.
Here is a short video from Moss Landing (we combined clips from two trips).
---
Original Field Report
Last year we bought a NEX-5 and found it to be a mixed bag:
Pro
Con
There was no EVF available and this was actually the show stopper for us
Handling with one dial and the handling of menus quirky at best
AEB allows only +/- 2/3 EV increments with 3 shots
The new NEX-5N is overall a modest update (same form factor) but some features are major:
(Major) you can now buy an extra EVF (quite expensive though)
(Major) 108060p video
(Minor to major) new 16MP sensor
Note: The camera and all lenses were bought by us in regular retail stores.
---
Sony NEX-5N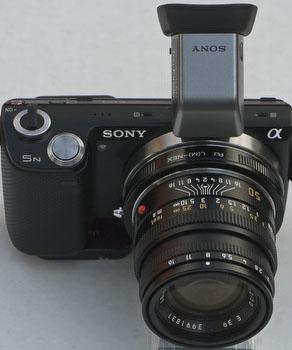 EVF
For us the new (expensive) EVF is the main story of the NEX-5N.
We don't like to compose images on the LCD because of:
Instable holding position
Makes concentrating on a good framing hard
LCD in bright sunlight is always a nightmare

We hardly ever use the NEX-5N without the optional EVF. Sony not only allows now to add an EVF but they even created the best we have seen so far on any mirror-less camera. EVFs right now are no replacement for optical viewfinders but the gap gets closer. At low light also this EVF is very noisy otherwise it is pleasure to use.
That the EVF is an extra piece is not ideal but on the other side we love the swivel feature a lot. The EVF can be locked on the camera so there is no real chance to lose it (other external EVFs can be pushed off more easily).

Image Stabilization
The NEX-5N does not have in body image stabilization. This means you can only get image stabilization with special Sony E-Mount lenses (mainly zooms).
Auto Focus
Autofocus works for our work just fine. For action and if we need fast continuous AF we do not use any of our mirror-less cameras but use our Canon 60D (7D, 600D) instead.
Micro Lenses improve working with 3rd party lenses
It seems that the new micro lens layout allows better working with 3rd party lenses (Leica, Zeiss, Voigtlaender or Nikon). We tried a few and it seems fine.

Handling
We find the handling (menus) still quirky and having only one dial is a severe limitation.
Technical Image Quality
The image quality is good and likely as good (or even better) as any APS-C sized sensor can be found in 2011.
Video
Video shows rich colors and lots of detail. Unfortunately the NEX-5N still shows strong aliasing and moire. Using the NEX-5N with the 18-200mm zoom allows shooting video off the tripod (may require some post image stabilization though).
We use the standard Picture Style. We set Contrast and Sharpness to the lowest values.
Here are two test videos. Both shot with the 18-200mm zoom.
Not so good
Battery life
If the camera gets into sleep mode it takes too long to wake up and the EVF takes even longer.
Not so intuitive user interface
Only +/-2/3 bracketing in AEB mode, we have no real idea why Sony did not allow more (e.g. +/- 2EV). The camera would be ideal for HDR because it can shoot at a very high frame rate.
EVF blocks flash shoe
Missing Features
Hot shoe (not so much for flash but mounting other gear)
External mic input. As far as we know there is an external mic from Sony but then the EVF cannot be used.
---

Lenses we used
We used as couple of Sony E-Mount, M-Mount and Nikkor lenses. Why did we not use our old Nikkor lenses before? Using MF lenses on today's DSLRs is no fun. It got better with live view but the mirror-less cameras with EVF allow focusing even without a tripod.
Lenses are clearly the weak point of the Sony E-Mount system. Mainly missing are a mid range zoom (e.g. 20-70mm f/2.8 or f/4), WA zoom (e.g. 10-20mm) and macro lenses with longer focal length.
Sony E-Mount Kit lens
We hear it is not bad but we don't like the limited range. That is why we did not use it so far.
Sony E-Mount 18-200mm f/3.5-6.3 Zoom Lens (equivalent angle of view of full frame 27-300mm)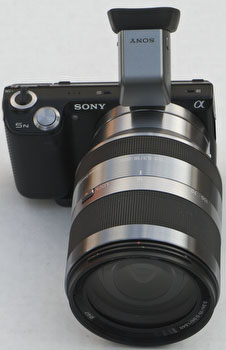 This is a zoom that really took us by surprise. Slow lenses of this range are a major compromise. Of course this lens is not that different but unless we start pixel peeping it is fun to use. With this lens you hold the camera with the lens. Sounds weird but works with the EVF just fine. For travel photography it is a big plus to use only one lens instead of switching lenses all the time. For us this seems to be the ideal travel lens for good light situations.
If we plan to shoot video and stills we use a Zacuto Point & Shoot Grip to stabilize the camera: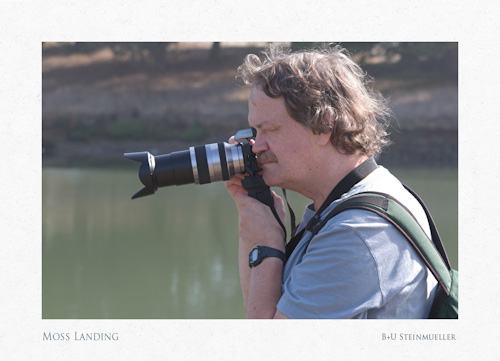 Some samples shot with the 18-200mm zoom: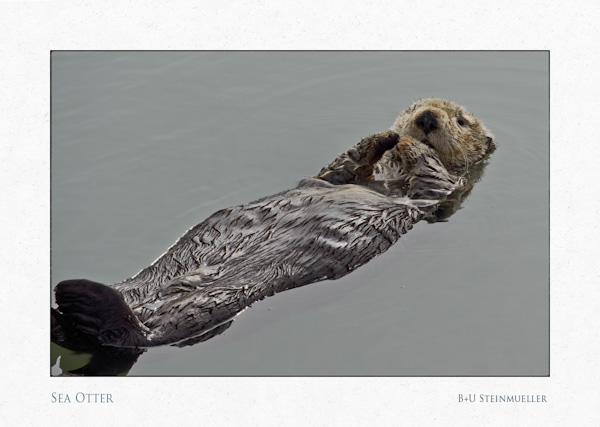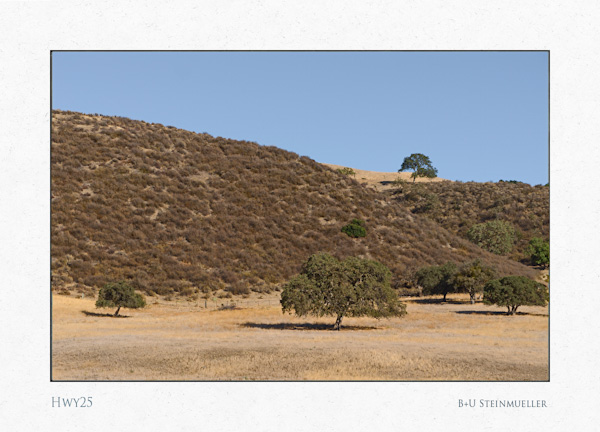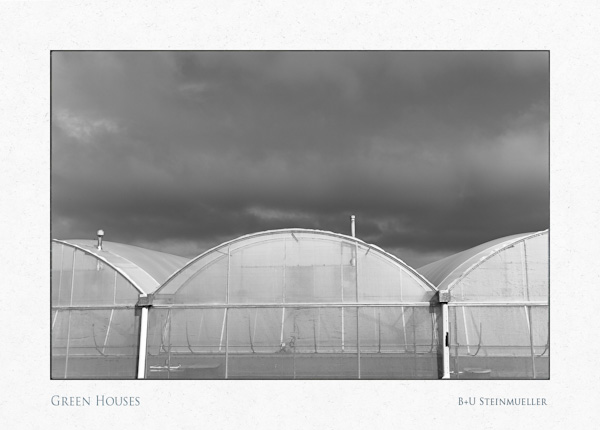 Sony E-Mount 30mm f/3.5 Macro Lens (equivalent angle of view of full frame 45mm)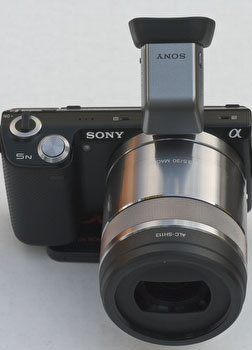 30mm Macro with funky lens hood
We like macro lenses. Actually not so much for making real macros but to be able to get closer. This lens is ok but not great:
No IS
Only f/3.5
Short focal length
In general a 60mm or even 100m macro is needed to get better distance to the object. But there are also cases where you need to be close to the object and here a 30mm (45mm) Macro is very useful.
If we use macro lenses handheld we want the camera continuous AF to be very fast because our body or the subject (e.g. flowers in wind) move during shooting. The NEX-5N AF and this lens are not even close in AF speed to a Canon 60D and the Canon 100mm f/2.8 IS macro (our benchmark system for close-ups).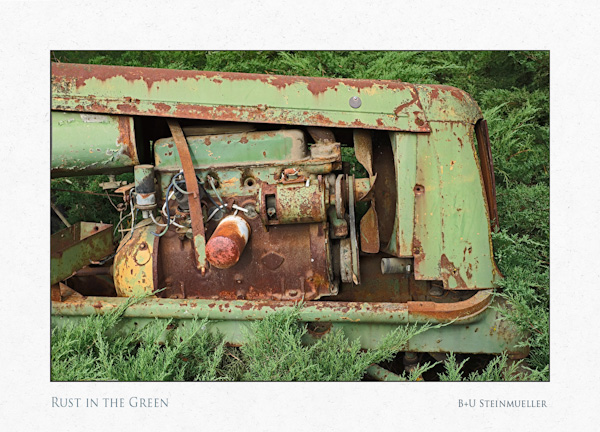 Leica Elmarit-M 28mm f/2.8 (equivalent angle of view of full frame 42mm)
This is a very sharp lens.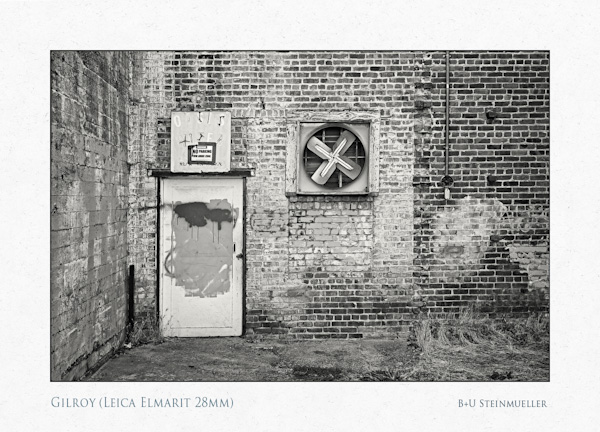 Leica Summicron-M 50mm f/2 (equivalent angle of view of full frame 75mm)
Also a very sharp lens We like this angle of view a lot.
Micro Nikkor 55mm f/2.8 (equivalent angle of view of full frame 82.5mm)
This lens maybe not as razor sharp as the Leica lenses (not sure any other lens is) but still liked the rendering a lot. We used an adapter by Fotodiox.
Note: a lens we own since about 1975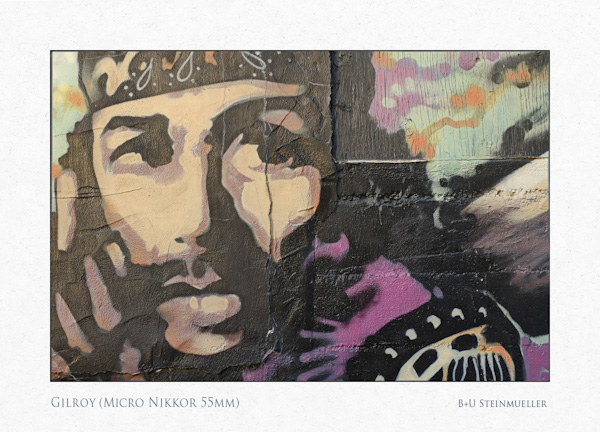 Lenses in the Sony Pipeline (means soon)
Sony E-Mount 50mm f/1.8 Telephoto Lens (equivalent angle of view of full frame 75mm)
This is a lens we may get (not too expensive).
Sony E-Mount Carl Zeiss® 24mm f/1.8 Lens (equivalent angle of view of full frame 36mm)
This is likely a very good lens but we just find it way too expensive.
Sony E-Mount 55-210mm Zoom Lens (equivalent angle of view of full frame 82-315mm)
Unless it produces much better results than the 18-200mm we would not buy this lens because we like the better range of the 18-200mm.
---
Comparing to our Panasonic GH2
Pro NEX-5N
Image quality (especially at higher ISO)
1080p60p video
Better EVF
Pro GH2
Better lens selection with AF
Less aliasing in video
Better handling
Comparing to the soon released Sony NEX-7
Pro NEX-5N
Swivel EVF
ISO (to be seen)
Pro NEX-7
Built in EVF
3 dial controls for aperture, shutter speed and ISO (ideal)
External mic possible
24MP image size
Maybe improved video (to be seen)
Conclusion
The NEX-5N was a major surprise for us. Combined with the 18-200mm the NEX-5N is our close to ideal travel camera. We hope to be able to check the NEX-7 and see whether it would be an even better choice.