Readers of DOP know that we love California Oak and the oak hills. We photograph them for many years. Now that we live in Hollister we can explore Oak even more. Hollister is in San Benito County and most of this county is covered with beautiful rolling hills and lots of oak.
As always light is a key factor. Normally we like photographing at overcast but oak hills look quite boring this way. Also of course the hills change over the seasons (winter green after the first major rain and summer more and more "golden"). This morning we drove about 25 miles through a small winding road (also very quiet - about one car every five minutes) not that far from home. We were both excited about the scenery and want to share some of our views.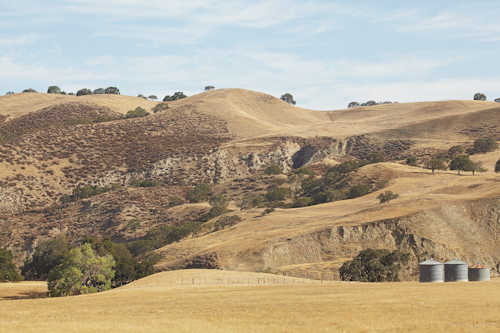 Silos and Oak Hills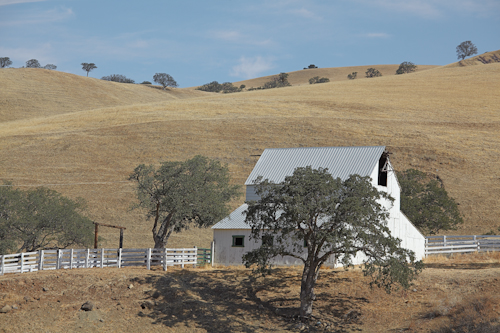 Barn and Oak Hill
This is mostly ranch land and we find lovely looking farms spread along the road.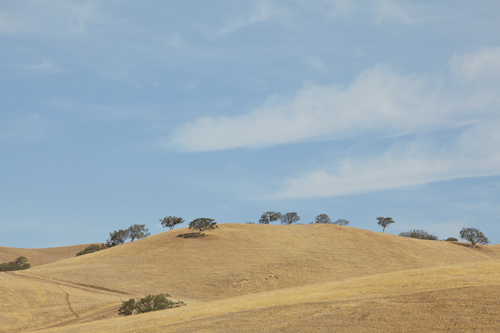 Oak Hill
For us the oak trees look like feathers on top of the hill.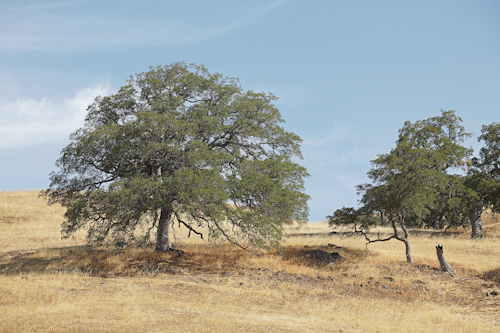 Oak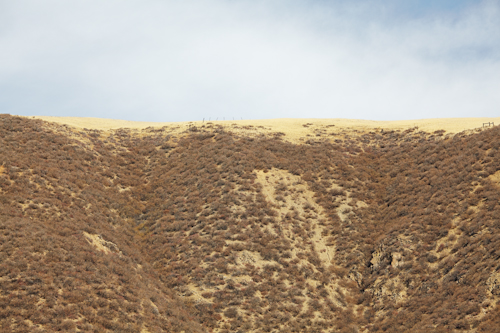 Hill, no Oak :-)
Being in this nature feels so good. When we get good images it is just the icing on the cake.
We also shot some video clips that can be found here.
Note on Video vs. Still images
We think that it is very hard to show this beauty in videos. Here are some ideas why:
With these shots (all Canon 5D Mark II) detail matters to show the very fine details in the trees. The video just uses about 10% of the pixels to produce 1080p footage.
Also the compression in video eliminates a lot of fine detail of these remaining 10% pixels.
These are scenes that require the viewer to scan/watch them at his own pace. Video dictates how long the viewer sees the picture
Note on Technique