Lightroom 1.0: Other Features
This is just a brief overview of some of the other features.
Printing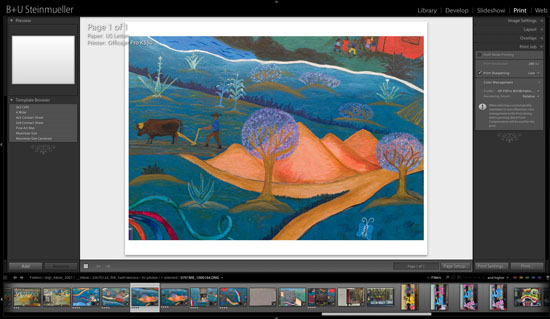 We will cover printing later. Right now we print from Photoshop CS2, LightZone, CS2 plugins (Canon, HP) or RIPs. Printing from Photoshop is not much fun. But most of our images get their final touch in Photoshop anyway and we know how to handle printing form Photoshop (at least most of the time :-) ).
---
Slide show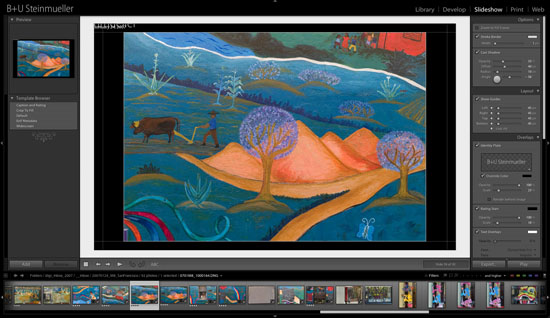 Nice module that we will cover also later.
---
Web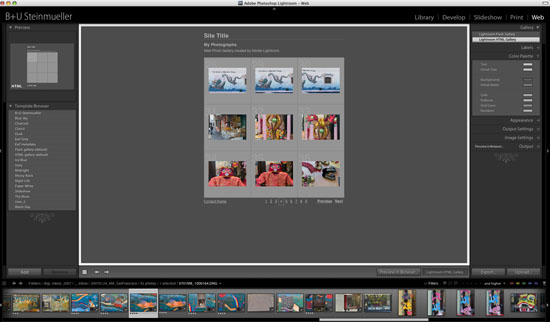 Our first Flash galleries from Lightroom (B&W a\nd colorized images created with LightZone):
M8 Galleries: Oak Trees in B&W and colorized (click on images to launch the galleries)
New portfolio: Light in the Dark (click on the image to open the web gallery)
All images in this portfolio were merged to HDR in Photomatix, edited in LightZone and finally fine-tuned in Photoshop. Gallery created in Lightroom 1.0.
For more info on our basic editing technique please read these articles:
Short tutorial will follow soon.
Wish list
Clear way to create new web templates. Like in Aperture there seem only to be some tricks known.
---
Read about the other parts of Lightroom
Part 1: Intro
Part 2: Library
Part 3: Develop
Part 4: Other Features (this page)
Part 5: Lightroom 1.0 FAQ