Today we were doing some test shots in Alviso to check out a high powered portable flash with a soft box (we have always fun to work on these test with our friend Jack Flesher).
Overall we think we got even some nice shots. Then LensWork #57 came in today and this inspired us to look into a B/W version of our color photos. We think we do nice color work but B/W is so powerful that sometimes we nearly want to forget about color (we hope you understand what we mean). Printing the photos on the HP Photosmart 8450 printer in pure B/W mode on satin paper was an extra excitement. These prints have a true B/W feel to it.
Here are some of the photos (abstracts from rotten buildings in Alviso):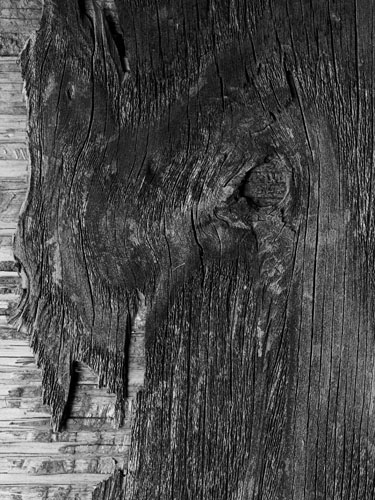 our favorite from this series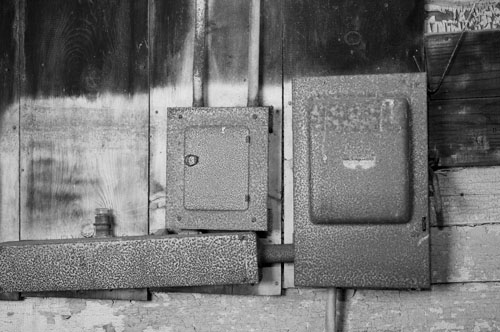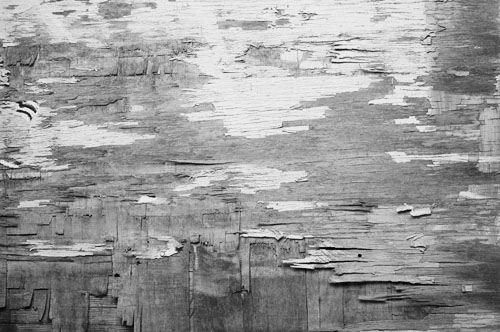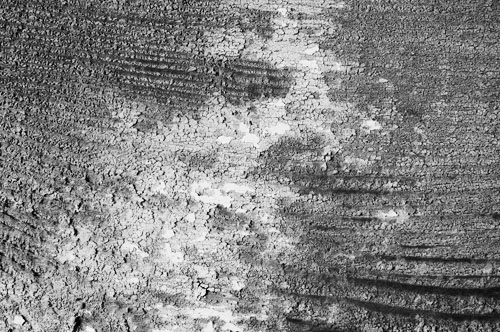 ---
Here is how the color photos look like: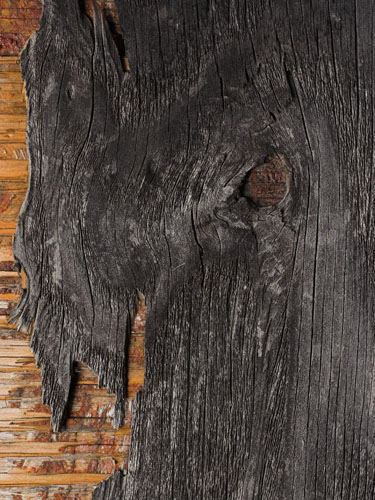 We clearly think the B/W works better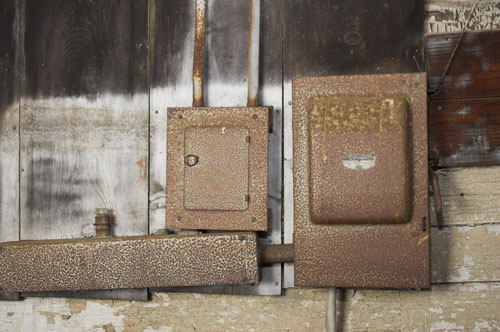 ok in color, we like B/W version better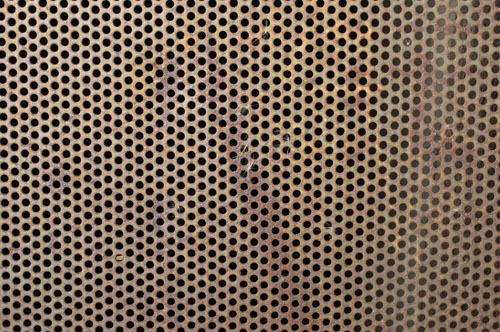 ok in color, we like B/W version better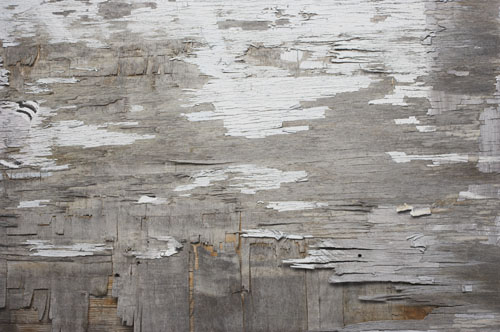 works fine in color too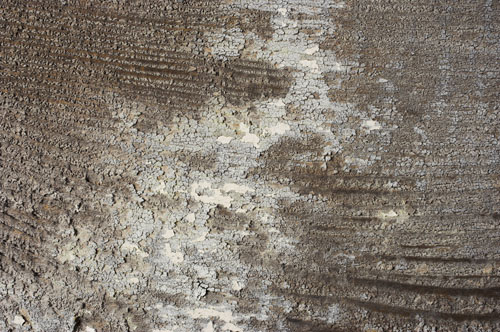 works fine in color too
---
Sometimes a good choice is doing a colorized version: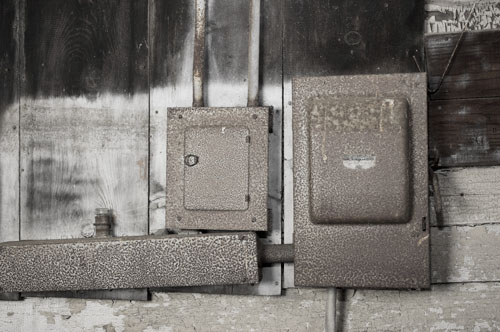 Colorized version (we like this even better than the B/W)
This is not a toned B/W image but a blend of the color and B/W photo.
---
Technique
Canon 1Ds Mk II and 50mm Macro
RawShooter essentials converted in color
Sharpening EasyS Sharpening Toolkit
B/W conversion and colorizing as covered in our DOP2000 ebook (the color ,colorized and the B/W photo are all in the same layered file).
Canon 550EX flash, Lumedyne flash and Photoflex soft box