The Canon EOS 5D is a very exciting camera for the following reasons:
12.8MP camera for about $3300 (compare to 1Ds Mk. II at $7500 or the Nikon D2x at $4900)
Full frame sensor like 1Ds and 1Ds Mk. II. There are many arguments pro/con full frame sensors. But if you see the ISO performance below you may understand that this is also a result of having larger photo sites for the same pixel count.
Lighter than the 1D series cameras (about 600 grams with batteries). This is a big argument for many photographers (including us).
Large 2.5" LCD
Some initial findings:
Excellent bright and large viefinder image
Feels well in our hands
Mirror is softer and has lower noise than the 1D series
Solid camera although not like the 1D series which are built like tanks (and also heavy).
I think Canon could make better use of their 2.5" LCD. E.g. overlay the histogram over a larger preview image.
Some Los Gatos test shots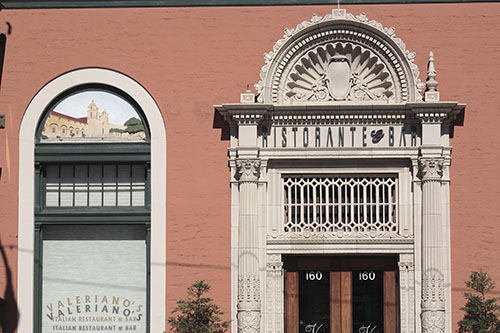 Ristorante @ISO 100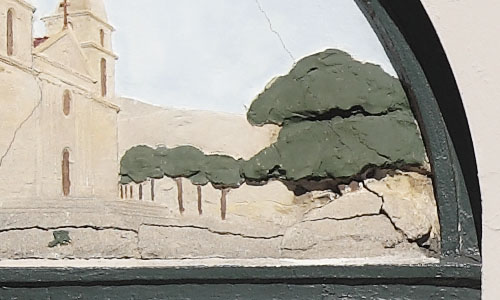 Crop @100% magnification

We used for this test the Canon 135mm f/2 lens which is one of the sharpest lenses you can buy. We shot with mirror lockup and from a Gitzo 1548 tripod.

Here you can find the original RAW file (also as DNG which you can open with ACR 3.2).

Note: We know that there is a big dirt spot on the top left side. We could blow it away with a bulb blower.

Note: Remember that the service we provide is financed by selling our ebooks and PS tools.

Note: We also (like Michael Reichmann at Luminous Landscape) cannot understand why Canon makes the essential switching to/from mirror lockup so photographer unfriendly. Canon give us a user button for mirror lockup!

We shot the same scene with the Canon 1Ds Mk. II. Here is a crop of the comparison (the 1Ds2 shows bigger at 100% magnification because it captures 30% more pixels for the same area of the chip):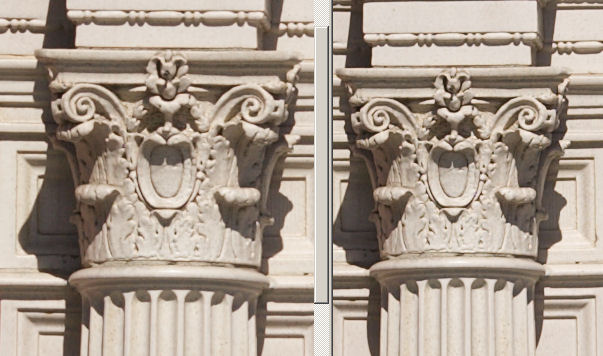 1Ds Mk. II vs. 5D
The 1Ds Mk II has 16.7MP and the 5D 12.8MP. This means that the 1Ds Mk. II has 30% more pixels or 14% more in each dimension. We leave the detail analysis to other people but think that in reality these 2 cameras are pretty close in terms of absolute resolution. Add the noise performance of the 5D (see below) and you have a $3300 camera challenging a camera that costs more than $7000.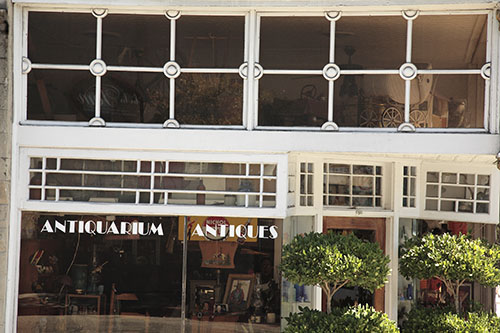 Antique store @ ISO 400
This shot was taken with the new Canon 24-105 f/4 IS zoom. This would be a great range but we are afraid that this level of pincushion distortion is not really a selling argument (see how to fix this distortion with PTLens below).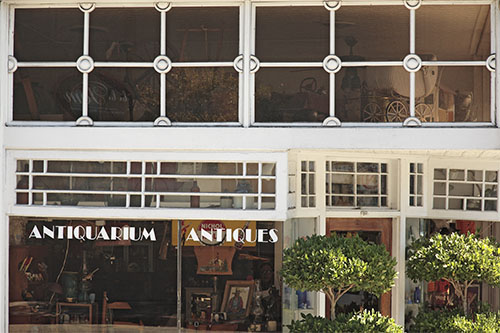 Distortion reduced and shadows opened
You can reduce the distortion with the new Photoshop CS2 Lens Correction filter. We also opened the shadows to show also more of the noise in this 400 ISO photo.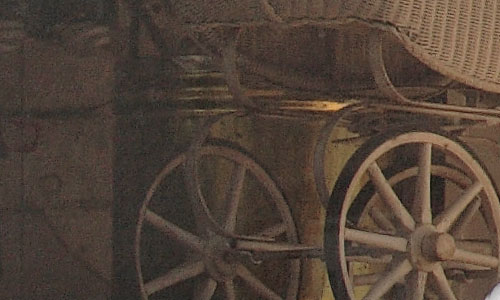 @ 100% magnification
Remember this is a 400 ISO photo, then opened up the shadows and we did not use any extra noise reduction (we don't know what DPP does here thought). We are very pleased with this result.
ISO Test
We converted with DPP and then sharpened with the same level of EasyS Sharpening Toolkit.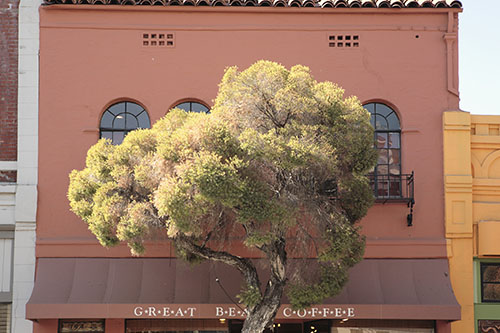 Bear Coffee Shop
Canon EOS 5D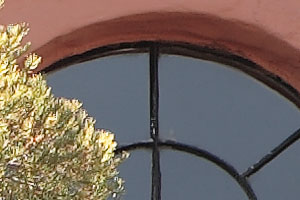 ISO 100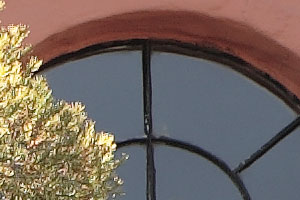 ISO 200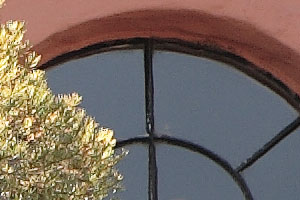 ISO 400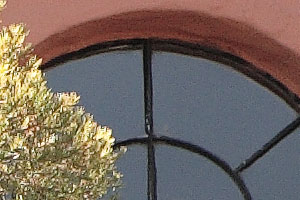 ISO 800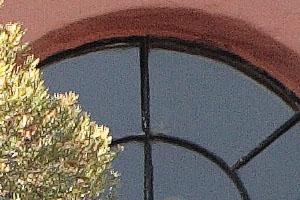 ISO 1600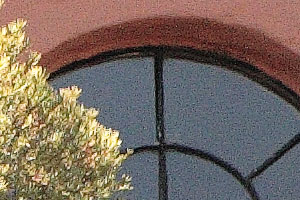 ISO 3200
Pictures from ISO 100-400 are very low noise, ISO 800 is still very good. The shots at ISO 1600 and 3200 are just amazing at this level.
The 5D noise behaviour is likely the best we ever have seen. Canon raised the bar quite a bit here.
10/6/2005 DPP 2.0.3 released
Digital Photo Professional 2.0.3 released (Source Rob Galbraith)
Now you can also check out our 5D RAW file with the latest Canon DPP 2.0.3 version.
10/7/2005 PTLens supports 5D
PTLens 6.3 our favorite lens distortion correction plugin now also supports the 5D (see our review on older versions). The new 24-105 f/4 IS lens is supported but right now only for the 1.6x multiplier cameras (350D, 20D, 10D, ..). We plan to help Thomas Niemann to make also profiles for full frame cameras (e.g. 5D, 1ds, 1ds2).
10/9/2005 PTLens now also fixes with 24-105mm f/4 IS with the 5D
Good news: The new profiles for PTLens now also support the 24-105mm f/4 lens on the FF (full frame) cameras (including of course the 5D). This fast response was only possible due to the work of Thomas Niemann and an international network of supports who submit their profiles to Thomas.
Here is the antique shop shot corrected with PTLens: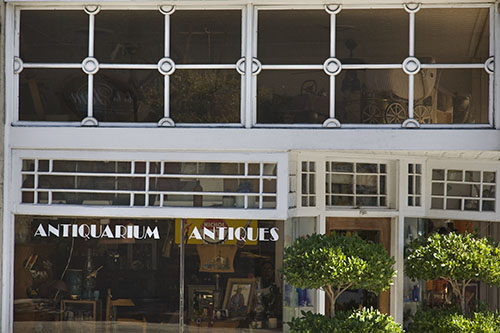 Corrected in PTLens
Note: Image processed in ACR, corrected with PTLens, straightened with CS2 Lens Correction, some shadows opened up and finally sharpened with EasyS Sharpening Toolkit.
We have now a more serious look at the 24-105mm f/4 IS because distortion is no major blocking point anymore.