Recently Kodak announced to add a camera like the SLR/n that can take Canon lenses. We are one of the first getting our hands on a SLR/c production sample. Because the SLR/c uses the same chip and imaging electronics as the SLR/n (read our review)we actually know the image detail the SLR/c should be able to deliver. But now we will be able to use the same lens on a Canon 1Ds and the SLR/c.
Selling arguments for the SLR/c compared to the Canon 1Ds?
Price (<$5000)
14 Mega Pixels
There is no AA filter. This can result in more sharpness and detail per pixel (unfortunately sometimes at the price of imaging artifacts)
Ergonomics
Some of the ergonomics of the SLR/c is inherited from the 14n. We need to get used to the bulky body bottom.
Here are some first notes:
The shutter speed dial is hard to use with the camera in front of your eyes
Autofosus not at the same level as the Canon 1Ds but does it's job (remember the SLR/c is not designed to be an action camera)
Image processing
We use Adobe ACR 2.2 to work with the SLR/c raw files. Here is why:
We never liked the Kodak Photo Desk workflow
Photo Desk shows also stronger purple fringing in some high contrast scenes
Note: We adjusted the exposure 0 point in ACR 2.2 to -0.4 and saved this value as default
We will also check soon a new version of Bibble (Version 4) with the SLR/c.
First Test Shots
As usual we had our standard Los Gatos walk.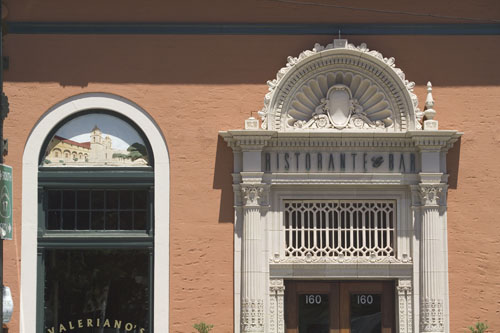 Los Gatos Ristorante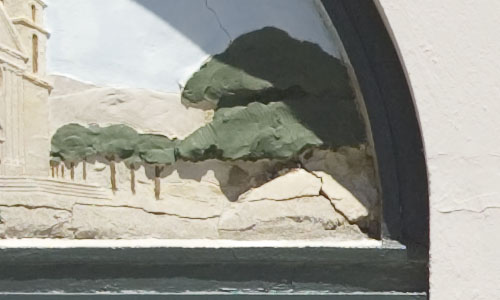 crop 100% magnification
Colors are excellent and detail just amazing.
Download the original raw from here and experience the detail yourself using ACR 2.2 or just download a version of Kodak Photo Desk.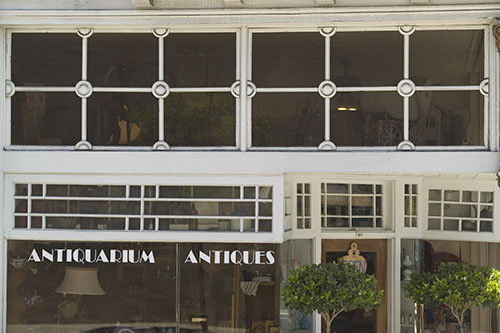 Antique Store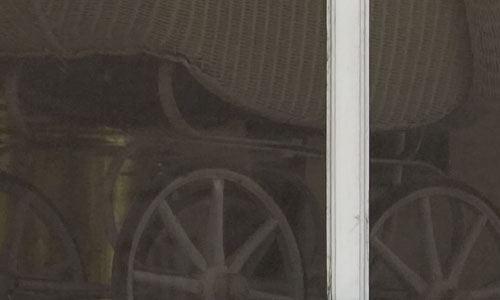 crop at 100% magnification
Good results and not a lot of noise for ISO 160 in the shadows.
Noise Check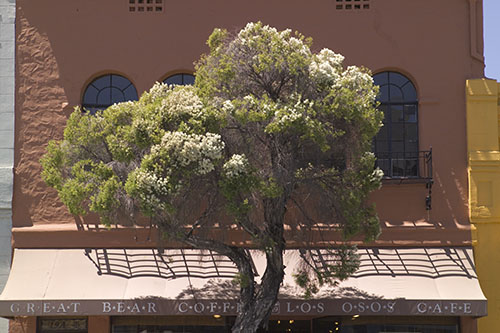 SLR/c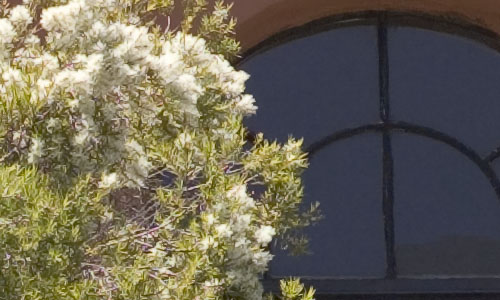 ISO 160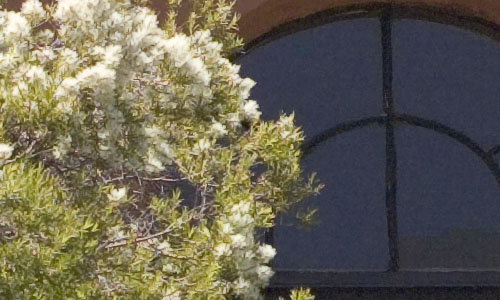 ISO 320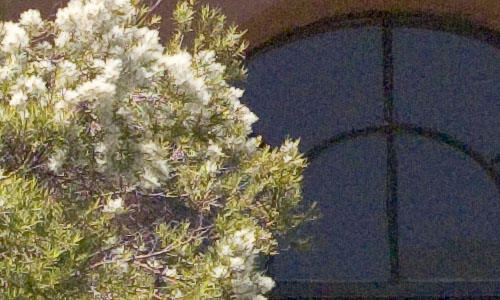 ISO 640
At ISO 160 the SLR/c is good and even at ISO/320 usable. The noise at ISO 640 is to strong for most applications.