In this workflow session we explain how we made the above portfolio photo.
Here is the original file from RAW Developer: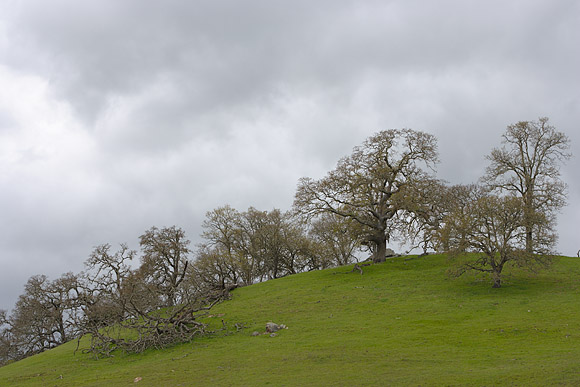 Initial version in 16 bit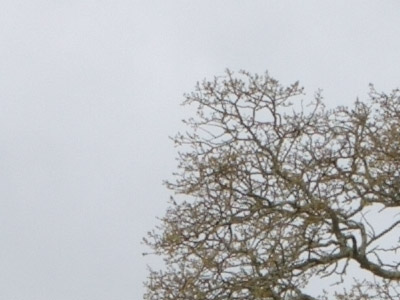 100% magnification crop
The initial version lacks quite a bit:
Muddy foreground (hill)
Does not show the fine structure of the oak
Sky quite boring
Notes:
We could have done better in RAW Developer with curves but still think we can do better with with our outlined workflow. This means we don't bother to improve in the raw converter.
Before we used Photomatix Tone Mapping we would probably not even have bothered to take this shot.
Step #1
Cleaning the sky from dust spots with the PS CS2 healing brush (our sensor is quite dirty :-))
Step #2
Using Photomatix Tone Mapping plugin. Our goal was:
More local contrast for the fine tree structure
Pulling out structure in the sky (we like this dark sky better than the usual blue sky)
Brightening the green hill
Adding some more saturation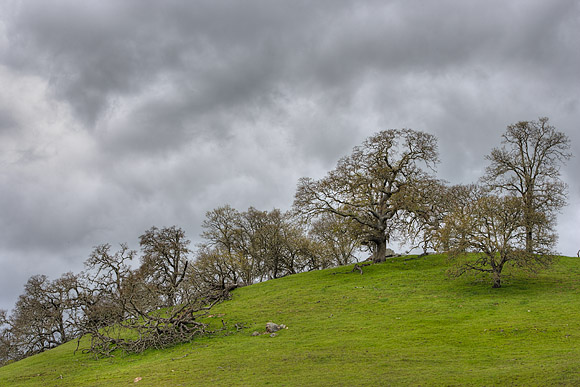 After using Tone Mapping

100% magnification crop
Step #3
Sharpening using EasyS Plus Sharpening toolkit (used more like a capture sharpening, we try to get as sharp as possible with the least amount of artifacts).
Step #4
Tone down the green saturation for the grass using a Hue Saturation adjustment layer.
Step #5
Some Curve improvements: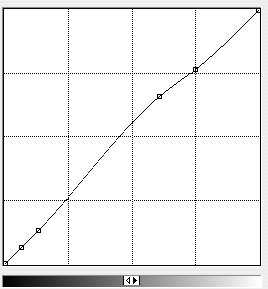 Curves Adjustment layer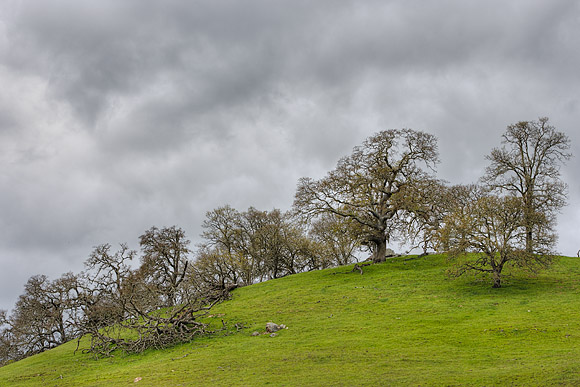 After sharpening, Hue Saturation and Curves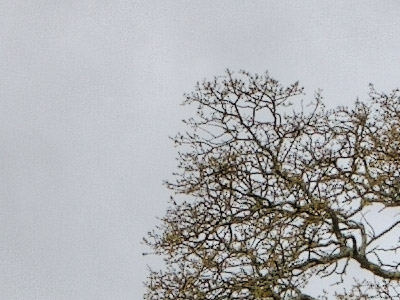 100% magnification crop
Step #6
Converting to B&W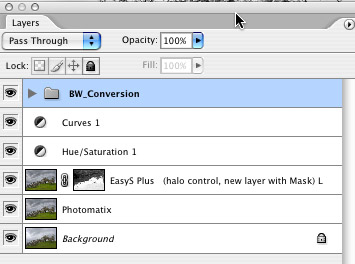 Final Layer Stack
Final Photo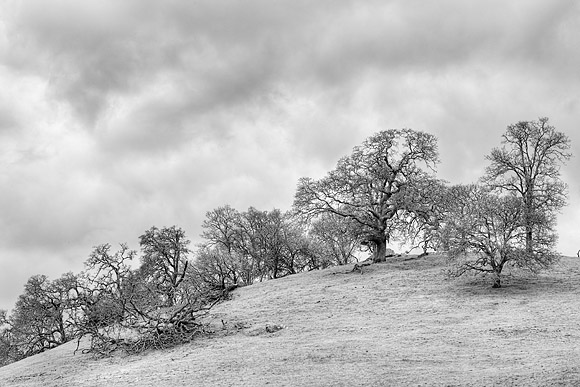 Final version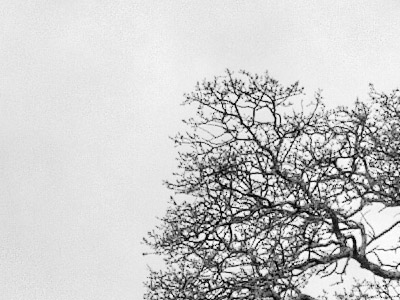 100% magnification crop
Summary
Photomatix Tone Mapping (PTM) changed our workflow quite a bit as we can find many images that benefit from it's treatment. We even risk images we had never done before because we know that PTM can get use nice results.
We like this image a lot. Have a look at our current California Oak portfolio (nearly all gone through PTM).
I hope you find this workflow useful.
---

This is one of the many techniques we will teach during the 2006 Summit. We will also work with you 1 on 1 and help you with your own images and with how to use this technique, and many others, in your own work. Click here to read a detailed description of the 2006 Digital Fine Art Summit. Joseph Holmes will join the Summit 2006 as a guest instructor means you can ask this world class printing expert directly.
About the Fourth Annual Photography & Fine Art Printing Summit
The 4th Photography & Fine Art Printing Summit will take place November 10th to 13th, 2006, in Page, Arizona. Seats are limited. In addition to studying color management and color spaces, we will also do field photography in stunning locations such as Antelope Canyon, Lake Powell and Horseshoe Bend, as well as study Raw conversion, Photoshop processing, image optimization, printing. We will also conduct print reviews of your work created during the Summit. Find out all the details of this unique learning and photographing opportunity on the 2006 Summit page.