This picture is one of our favorite dune photos. Important is to get a good contrast and clean shadows.
Note: You always should perform all operations in 16-bit mode only. You also better use the lowest ISO on your camera (in this case we used ISO 200 on the Canon 1ds2 but would today not go beyond ISO 100) as some filters can amplify noise quite a bit.
Here is the original file from RAW Developer: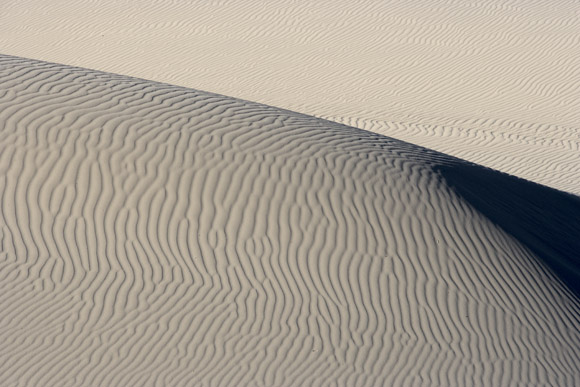 Initial version in 16 bit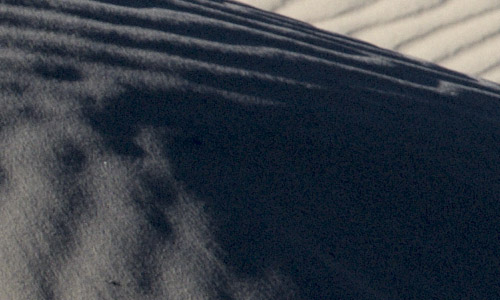 100% magnification crop
The initial version needs to be improved:
More contrast
Shadows too dark and if opened noisy
Notes:
We could have done better in RAW Developer with curves but still think we can do better with with our outlined workflow. This means we don't bother to improve in the raw converter.
Step #1
Open the shadows. This time we open the shadow by creating a second conversion in Raw Developer with the following settings changed:
Higher Exposure
Higher noise removal. No problem as we use only the shadow part.
We layer the second conversion on top of the first one.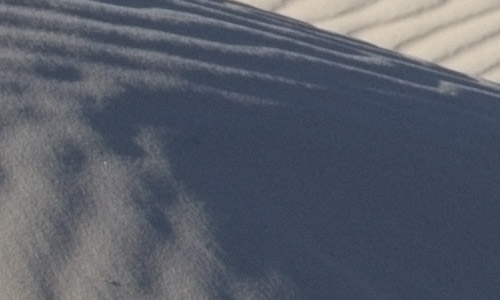 100% crop from second conversion
Because we found the shadows now too bright we lower opacity to 69%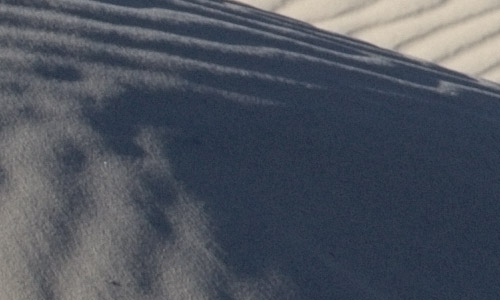 100% crop with 69% opacity
To limit the effect to the shadows only we create a layer mask (using Tonality Tuning Kit)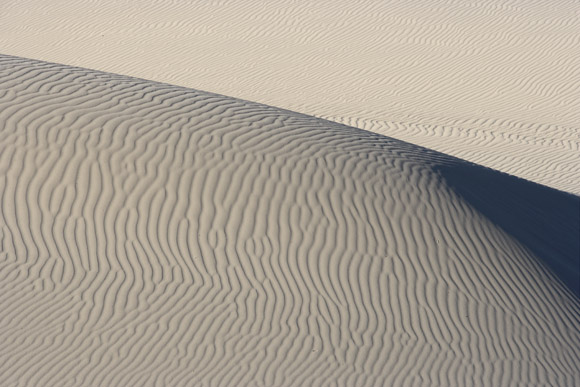 Shadows brightened with less noise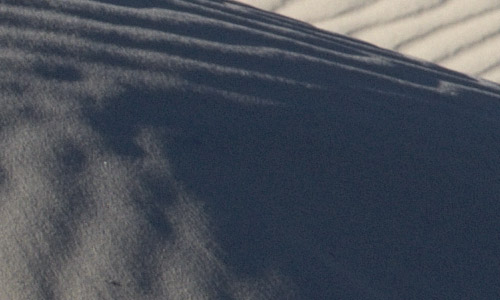 100% magnification crop from above image
Step #2
We then improve the local contrast with Akvis Enhancer.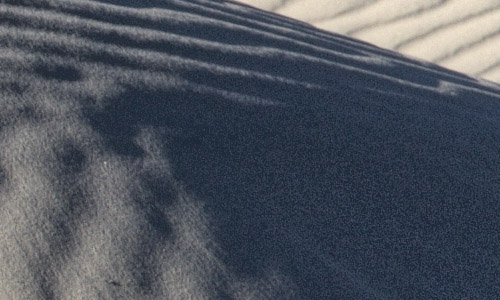 After using Enhancer
You can easily see that Enhancer pulled out too much noise in the shadow. No problem we just use again a layer mask (this times the inverse of the first mask).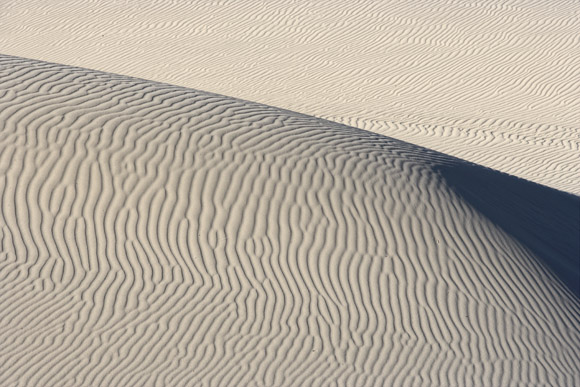 After Enhancer and masking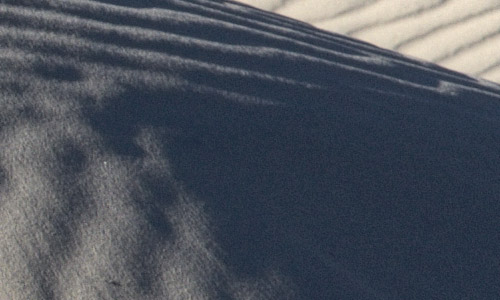 100% magnification crop
Enhancer improves the details quite a bit and improves the graphic patterns of the dune.
Final Steps
As final steps we sharpen (EasyS Plus), add some curves and remove blue shadow cast with a Hue/Sat layer).
Here is our final layer stack: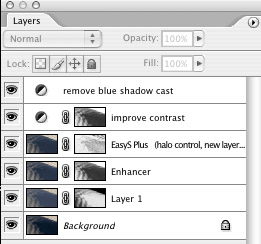 final layer stack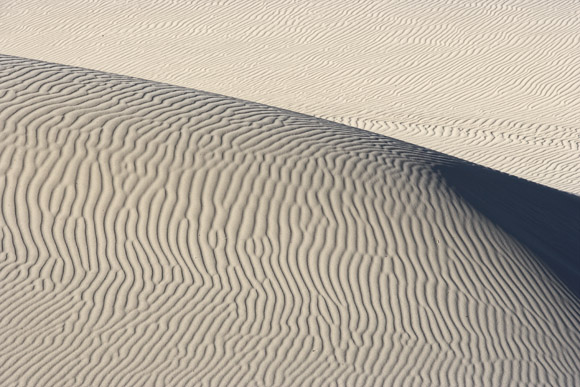 Final image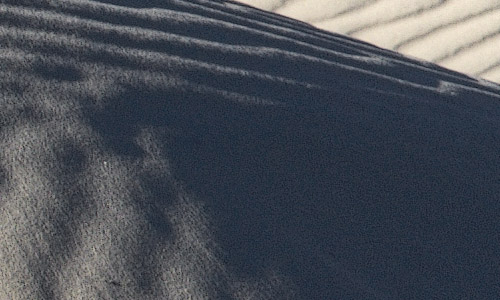 100% magnification crop from final image
We printed the final version 15" wide and found the delicate shadow quite nice.
---

This is one of the many techniques we will teach during the 2006 Summit. We will also work with you 1 on 1 and help you with your own images and with how to use this technique, and many others, in your own work. Click here to read a detailed description of the 2006 Digital Fine Art Summit. Joseph Holmes will join the Summit 2006 as a guest instructor means you can ask this world class printing expert directly.
About the Fourth Annual Photography & Fine Art Printing Summit
The 4th Photography & Fine Art Printing Summit will take place November 10th to 13th, 2006, in Page, Arizona. Seats are limited. In addition to studying color management and color spaces, we will also do field photography in stunning locations such as Antelope Canyon, Lake Powell and Horseshoe Bend, as well as study Raw conversion, Photoshop processing, image optimization, printing. We will also conduct print reviews of your work created during the Summit. Find out all the details of this unique learning and photographing opportunity on the 2006 Summit page.