In our last workflow article we showed how to use the Photoshop histogram during the editing process. Some readers complained that we did not show the final histogram. They were so right! Here is the histogram: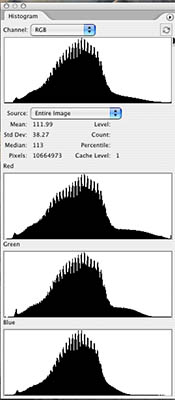 Final Histogram for workflow 98 article
At first it does not look that bad except of some minor clipping in the red channel. But this was not minor at all as our prints showed. Here is a crop that shows the effect: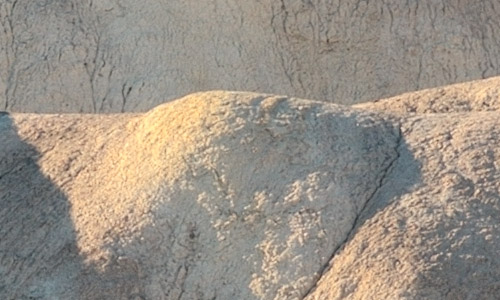 100% magnification crop of the wf98 article result
We find 2 issues with these highlights:
We call them to aggressive (or hot)
They have this yellow tint
We could back an redo the image but we tried to fix it.
1. Toning down the highlights
First we reduce the highlight output level a bit (maybe 241 is even too strong)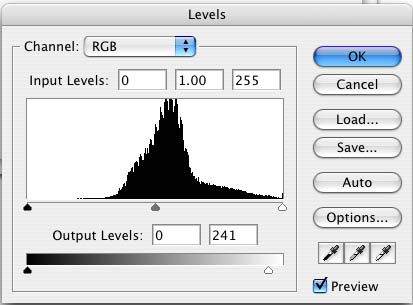 Toning down the highlights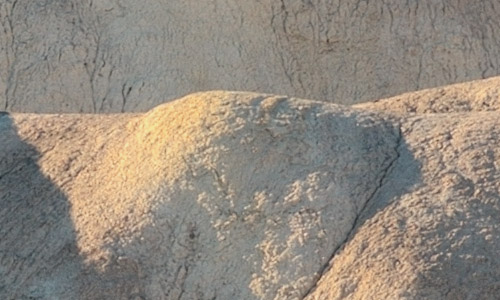 After Levels
Unfortunately this operation darkens all areas of this image. That is why we apply a highlight mask (create with our own Tonality Tuning Kit) to reduce the effect to the highlights only: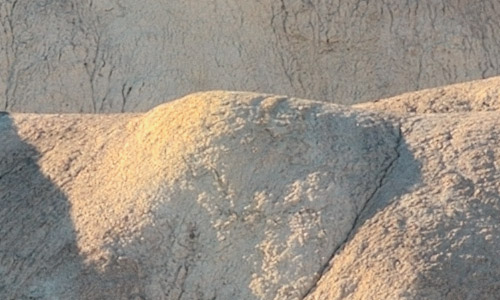 Highlight mask applied
Tip: Open both images in Photoshop and add one as a layer on top of the other. This way you can see better the subtle but relevant differences.
2. Reducing the Yellow Tint
Now we need to reduce the yellow tint. We create a Hue/Saturation adjustment layer: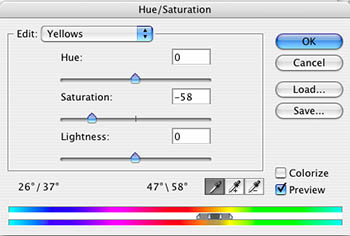 Hue/Sat layer
Tip: Best you can lean how to create such a selective saturation correction from this article based on a Ben Willmore technique.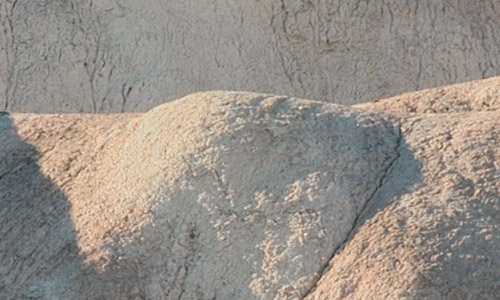 After Hue/Sat layer
Unfortunately this operation not only desaturates the highlight areas but effects the rest of the image. What is the solution? You guessed it: restrict the layer just again to the highlights (we actually use the same highlight mask as before):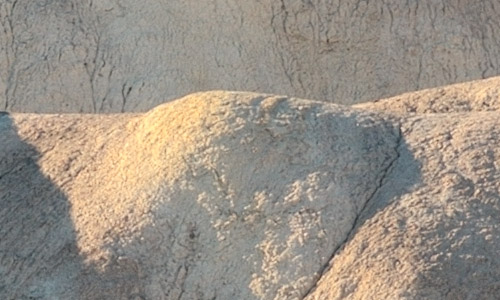 Our start version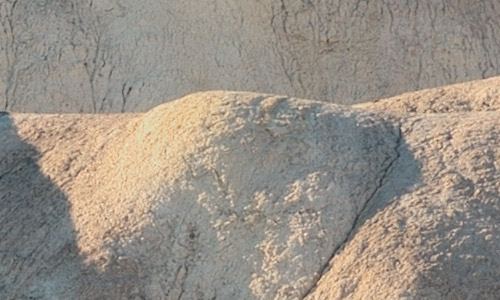 Final tuning
This time we won't forget also to show the final histogram: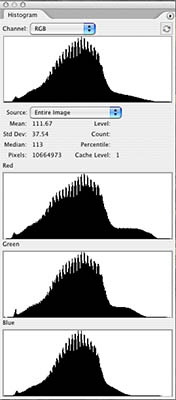 Histogram of the final image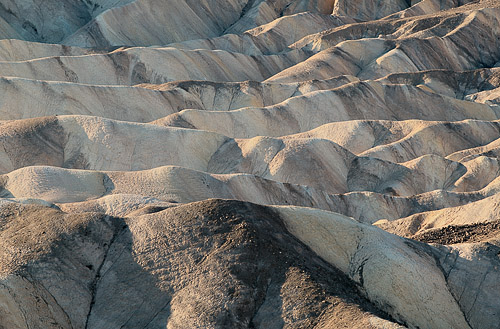 Final image
Highlights provide a much wanted sparkle in our prints but we never want them to be too harsh.