The Canon 40D is a major update to the previous model the Canon EOS 30D. The 40D inherits quite a few features from the big brother the Canon EOS 1D Mark III.
Improved body (much improved viewfinder)
10MP sensor (likely very much like the Canon 400D, which is also a very nice camera)
Large 3" LCD
Live View for focusing directly on the LCD with mirror up
Dust cleaning feature
6.5 frames per second at 10MP bursts (this is big news)
14 bit A/D converter
9 cross sensor auto focus system
The histogram
Same comment as for the Canon 1D Mark III: Histogram shows now all 3 channels and the luminance histogram at the same time. So far so good. Unfortunately it is hard to see whether the data clip because the background of the histogram is dark gray and the rest on the LCD is black. It would be much easier to check the histogram if there would be a clear visible line around the histogram area.
Los Gatos test shots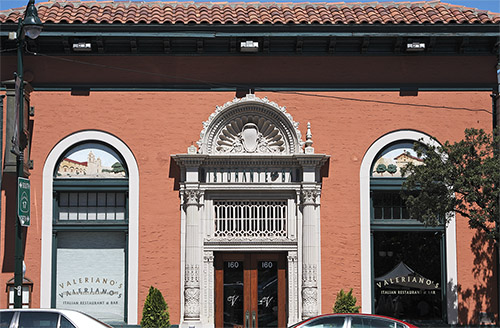 Ristorante @ISO 100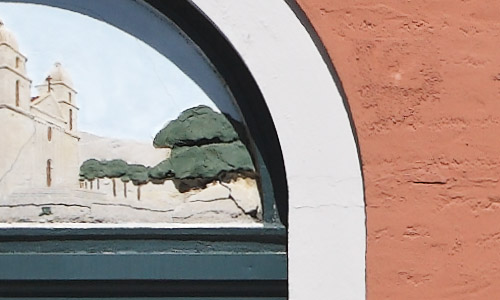 Crop @100% magnification
We used for this test our EF 24-105mm f/4L IS USM zoom. We found that our trusty 24-70mm f/2.8 lens produces more chromatic aberrations. We think the photos is as expected. Using a different RAW converter makes it hard for us to really compare results.
You can download the original RAW from here (>12MB). The only RAW converter that can convert it right now (9/2/2007) is Canon's DPP 3.1 (comes with the camera)
Note: Remember that the service we provide is financed by selling our ebooks and PS tools. Also direct donations are welcome.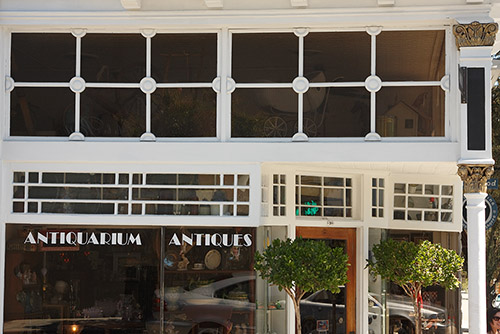 Antique store @ ISO 400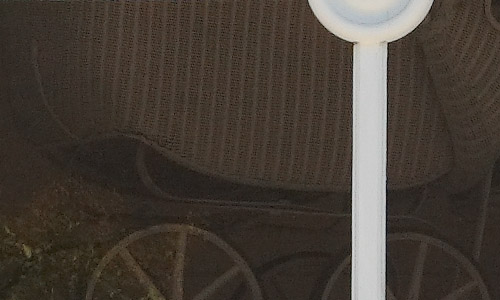 @ 100% magnification
Shadow noise at ISO 400 is ok. Again judging noise with a different RAW converter is difficult. We used the setting "Low" in DPP for "Chrominance Noise".
ISO Test
We converted with DPP 3.1(luminance noise and chrominance noise removal both set to zero) and then sharpened with the same level in DPP 3.1 and EasyS Plus.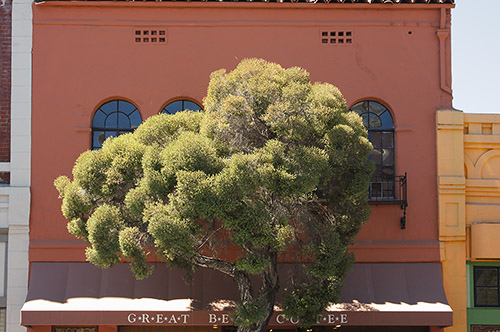 Bear Coffee Shop
Canon EOS 40D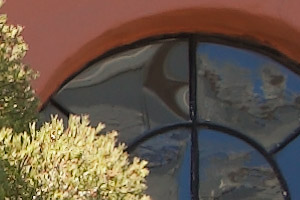 ISO 100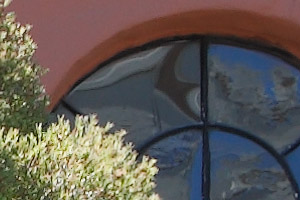 ISO 200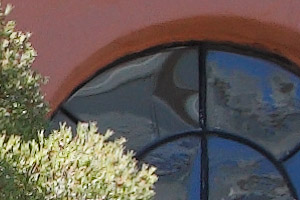 ISO 400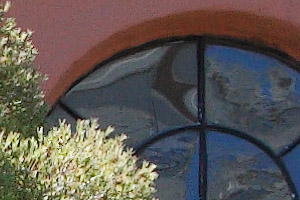 ISO 800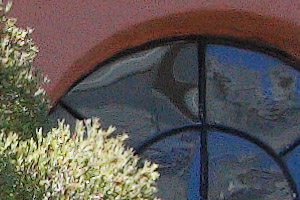 ISO 1600
Remember all these shots are with all noise removal off in camera and raw converter. Up to ISO 200 very smooth with virtually no noise. ISO 400 shows a bit of noise that can be handled easily. ISO 800 shows still manageable noise (mainly color noise). At 1600 the noise is too much for our taste. You can likely rescue even shots at ISO 1600 with noise removal tools.
Note about high ISO noise: Many people ask why they should worry about noise at ISO 800 or more if they only use 400 ISO at max. This is of course a good question. In the past we did not care either. Then we changed our photographic style and make now often use of Tonemapping (learn more about HDR and Tonemapping). During this process we brighten the shadows and this brings out the noise otherwise seen at way higher ISO. It often starts to matter at even ISO 200 photos.
Note about Frame Rate: We hardly photograph action and still we find the high frame rate very interesting. Why? We shoot high speed exposure brackets freehand. Please read this article for our motivation behind high speed brackets. We find that the 40D works for our new technique very well.
First conclusions
10MP is a nice upgrade but not the main story (compared to 30D or Rebel XTi/400D)
Viewfinder is much better as on the 400D
If dust removal works as well as on the Canon 1D Mark III then this would be very good news
6.5 fps is a lot for a camera at this price point
Shutter sound is much lower than for the 1D Mark III
We think the noise level is slightly higher than 1D Mark III. No surprise because the pixels are just quite a bit smaller
We also think that the AA filter maybe stronger which results in slightly softer images and also requires stronger sharpening