04/29/2010 Rebel T2i/550D judged as still camera
We bought the 550D mainly to have a cheaper version of the 7D for video. It turned out that we started to use the 550D way more as a stills camera than doing video. The 550D kind of replaced the GH1 as our main camera that we have nearly always with us. Overall we really love this camera.
Some comparisons to other current cameras we use:
Canon 550D vs. Canon 7D
If money would be no argument we would of course use the 7D.
The main benefits of the 7D are
Larger viewfinder view
Higher fps rate (7 frames/sec)
Quite a bit more rugged
From the image quality I don't think there is any difference that really matters to the the 7D. The 550D is a bit smaller/lighter and we like this. In the end it comes down to the $900 price difference. We rather spend that money on better lenses or keep the money and update to the next Rebel in a year (if even needed).
Canon 550D vs. Canon 5D Mark II
We own both cameras and use them if both of us (Bettina and I) photograph together. The resolution difference does not really mater in practice (21MP vs. 18MP)
The main benefits of the 5D Mark II are
Much larger viewfinder view
Lower noise at high ISO
Smother images (less grain, but the 550D grain does not look offending)
Allows more shallow depth of field (DOF) at same angle of view
Where the 550D shines
Allows higher depth of field (DOF) at same angle of view (we like this more often than shallow DOF). This is especially true for macro photos.
Because the 550D has a crop sensor some lenses show as better corner sharpness than on a full frame sensor.
Lenses like the 24-105mm f/4 IS lens have a a better reach for our style (more tele centric)
A bit smaller and lighter (no big argument though)
Overall we did not have any images where we missed not using the 5D Mark II.
Canon 550D vs. Panasonic GH1
Benefits of the 550D over the GH1
At higher ISO values the 550D is clearly better. We shot the 550D at ISO 1600/3200 with very usable results.
We have top f/4 Canon zooms that are not available for the GH1. Olympus makes zooms for 4/3 (not Micro 4/3) with good image quality but they are slow in AF on the GH1 and don't support IS in the lens.
The frame rate is much better than the GH1
We do not like the 2/3 EV bracketing limit on the GH1
The video Codec is better than with the GH1
Optical viewfinder has its plus
Higher 18MP resolution (although we think that 12MP for the GH1 is just fine)
Benefits of the GH1 over 550D
Quite a bit smaller
More complete in terms of video
No color moire in video
Better built-in stereo sound recording than the mono recording on the 550D
14-140mm zoom is silent in IS and AF for video
If we would use more prime lenses of all kinds the GH1 is a good choice
Swivel LCD and EVF for video are nice.
In the end it turns out that we like the handling and also the normal image quality of the 550D over the GH1.
The most important part of using the 550D are the lenses. Most of the lenses we use are good Canon zooms we own for some time now. We talk about the lenses we use next.
Canon EF 24-105mm f/4 IS
Effective angle of view on the T2i/550D: about 38mm - 168mm
For us this is a very good range. If we just carry one lens this is our choice.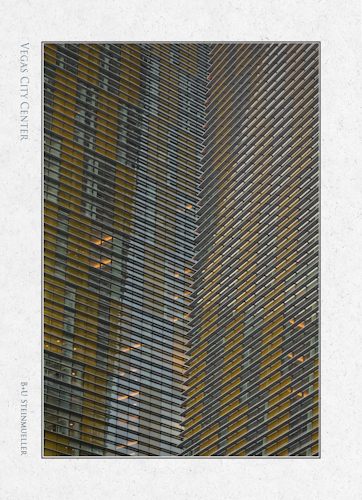 Vegas with 24-105mm f/4 IS
Canon EF 100mm f/2.8 IS Macro
Effective angle of view on the T2i/550D: about 160mm
For us this is kind of a magic combination. The additional DOF of the 550D compared to the 5D Mark II is most of the time very welcome for macros or close-up shots.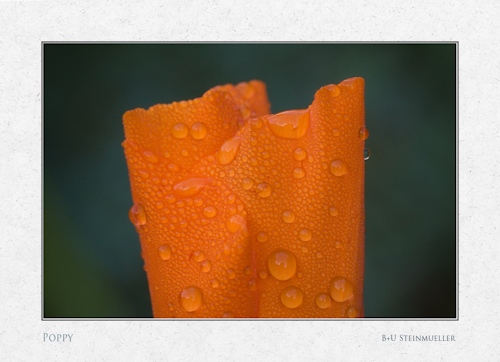 Poppy with 100mm f/2.8 IS Macro
Canon EF-S 17-55mm f/2.8 IS
Effective angle of view on the T2i/550D: about 17mm - 88mm
This is a fast zoom. The optical quality is very good. We do not care that much for the range and find it quite expensive.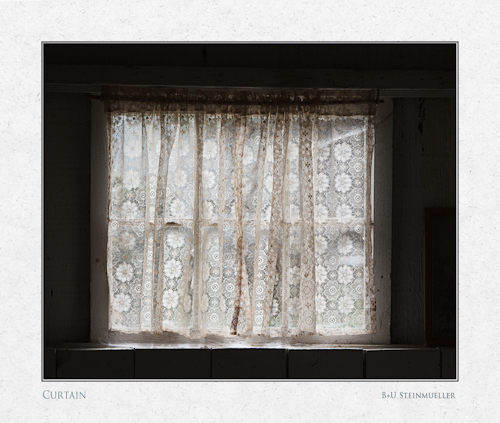 Curtain with 17-55mm f/2.8 IS
Canon EF 70-200mm f/4 IS
Effective angle of view on the T2i/550D: about 112mm - 320mm
On the 5D Mark II this is our most used lens (we love the tele range). But with the 24-105mm lens covering up to effective 168mm we don't need it that much on the 550D. On the other side this lens allows us to reach into real tele range.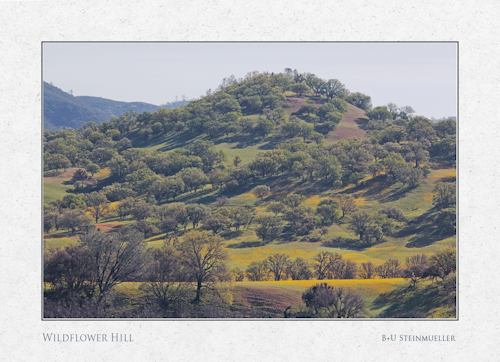 Wildflower Hill with 70-200mm f/4 IS
Canon EF 50mm f/2.5 Macro
This is a bargain lens. The AF is slow but the optical quality is just wonderful.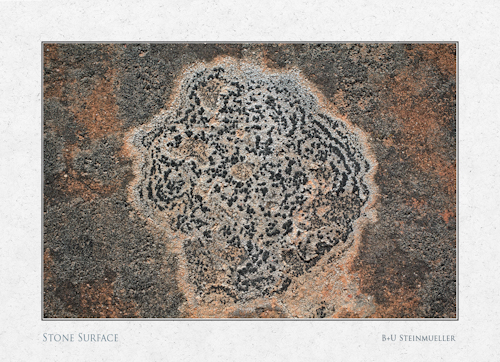 Stone Surface with 50mm f/2.5 Macro
Note: The new profile based Lens Correction in CS5 (and also previewed for Lightroom 3) also helps us to easily correct distortions and CA (Chromatic Aberrations) for most of these lenses.
Conclusion
From our Canon T2i/550D image gallery you can see what we photographed over the first nearly 2 months (in the info for the images you can find also the ISO settings used). As mentioned before we like the Rebel T2i/550D a lot and use it as a serious camera for our work. Right now we don't see any other camera replacing it near term.
If you have additional findings about the T2i/550D and lenses please send us a note.
---
04/17/2010 New Sample video from Vegas
The camera was on a balustrade of the Bellagio pond. We had to crop and resize because some parts of the balustrade was in the frame.
03/13/2010 Canon 550D Image of the day
We are really impressed what this camera can deliver. Here is a shot from today that we especially like (550D with 100mm f/2.8 Macro IS):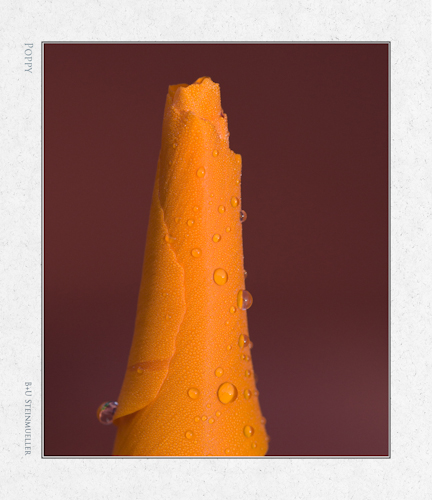 For more samples check out this 550D gallery:
Canon Rebel T2i/550D Sample Gallery
---
03/08/2010 First Images posted
We don't really take many test shots. After just checking the basics of a camera we go out and try to get pictures we like. Right now we have to use Canon DPP for RAW processing but hope to get a version of Lightroom that can deal with 550D RAWs.
Here are our first samples. This gallery will grow over time.
Canon Rebel T2i/550D Sample Gallery
---
03/07/2010 Moire/Aliasing Tests
Unfortunately moire/aliasing is one of the more major issues with the Canon HDSLRs. The Panasonic GH1 also shows moire but no color moire.
You can prevent moire by not filming certain repetitive patterns.
---
03/06/2010 Initial Entry
Last year Canon released the 7D. The 7D is a quite impressive APS-C HDSLR. Especially the video features caught the indie movie makers by storm because it features 1080p at 24p.
Note: The camera we review is our own Canon 550D that we bought through the normal retail channels.
The Canon Rebel T2i/550D (named Rebel T2i in the US and 550D in the rest of the world) seems to inherit the imaging quality of the 7D at a much lower price point.
As a camera there are quite some differences to the 7D:
Pro 7D / con 550D
Simple AF
Lower fps for stills
No weather sealing
Smaller viewfinder view
Pro 550D / Con 7D
Improved LCD (we cannot tell the difference because we don't have a 7D at hand)
We always liked what the Canon Rebel cameras had to offer. They are excellent values in terms of their imaging quality.
Note: We think that most Rebel owners never experience the full potential of their cameras. Why that? Because they will likely use the kit lens or other cheaper zooms. We use mainly the same lenses we also use for our Canon Full Frame (FF) cameras. Only good lenses can show what the Rebel T2i can deliver (even top zooms are limiting at times).
First Video Test
We often test our cameras in the San Juan Bautista State Park. Here is a test shot at ISO 1600 and even 3200.
Note: The bar in the San Juan Bautista State Park is really dark.
Workflow as described in our e-book "Mastering HD Video with your DSLR"
Lens: Canon 24-105mm f/4 IS (IS disabled on tripod)
Mostly shot wide open at f/4
Manual focus via live view
Transcoded with Neoscene to Apple ProRes LT
Edited in Final Cut Pro 7
Music: Cisco Jim (recorded by Uwe Steinmueller live)
Converted to AppleTV codec before upload
We also uploaded to Vimeo.
A B&W version (converted to B&W with Magic Buller Looks):
The video handling is good. We start/stop recording via an IR remote control to avoid any shake to the camera. The controls on the 550D changed compared to the 7D (we think for the better):
The mode dial has a special video mode
All settings for video can be set in the menus

Manual or automatic exposure (we use manual)
Enable for IR remote (on for us)
AF mode (we use manual focus)
We still miss a histogram during recording (or at least before). The info display could offer more options with less clutter on the LCD.
Overall we are at a good start doing video with the 550D. More to follow.