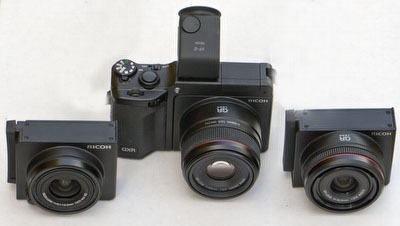 Ricoh GXR System
Note: All focal lengths we mention are 35mm equivalents in terms of field of view
While checking out our friends Fuji X100 we discussed alternatives. Turns out there are not that many alternatives out there.
| | | | | |
| --- | --- | --- | --- | --- |
| | Fuji X100 | Leica X1 | Panasonic GF1 | Ricoh GXR |
| Not limited to one focal length | only 35mm | only 35mm | many | Modules |
| Still small | Yes | Yes | not compared to the other cameras mentioned | Yes |
| Good user interface | Not really | Slow handling | Very good | Yes |
| Good primes with AF | Yes | Yes | hard in AF | Yes |
| Usable EVF | Yes | No | not great | Yes |
| Auto focus | Yes | Yes | with some prime lenses | Yes |
Note: This list is not complete (only cameras we had in our hands, but the list is not much longer)
The Ricoh GXR is a very innovative camera because it introduces interchangeable lens modules. What does this mean?
A lens module includes:
Lens
Sensor
Image processing for this sensor
All sealed
Sensor sizes can differ for different modules
Lens and sensor can be optimized for each other
AF system
We checked three modules
A12 50mm f/2.5 Macro with APS-C sized 12MP C-MOS sensor (same size as in Fuji X100 or Leica X1. Larger than the on in the GF1.
A12 28mm f/2.5 with APS-C sized 12MP C-MOS sensor
S10 24-72mm f/2.5-4.4 and 10MP CCD and sensor image stabilization, 1/1.7"
This is a revolutionary concept. The main cost issue seems the extra cost for the sensors. Also there is limited selection of modules available right now.
The body of the GXR is a shell to hold the modules: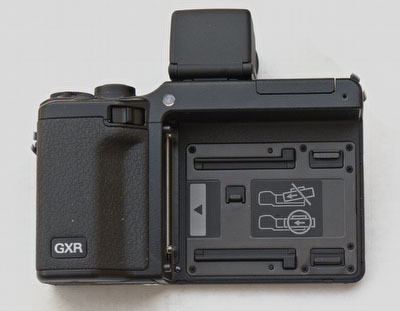 GXR Shell
The body performs the other needed tasks:
SD-Card slot
LCD with good resolution
Option for EVF (essential for us)
Flash
Battery
Module docking slot
User interface
We talk about the different modules later. With each module you get a very different image characteristic. Here are the general handling and usability comments.
What we like
Very compact
User interface is good
LCD very good
EVF fine (better than the GF1 EVF and not quite as good as the Panasonic GH2 EVF)
Solid build quality
Not to worry about dust while switching modules
Low noise shutter
Nice handling for such a small camera
Ricoh updates the firmware on a regular basis. Updating the firmware is an easy process. There are firmware updates for each module and the body (we used the version 1.36).
Could be improved
Saving Raw files without the extra JPEGs
Unknowns
Cannot tell how many module changes the body will survive. No indication in any way, we had no problems at all.
In our gallery you find all the images of this field test in higher resolution and many more. The info section of the photos shows which one of the different modules was used.
The different Modules
S10 24-72mm f/2.5-4.4 with 10MP CCD and sensor image stabilization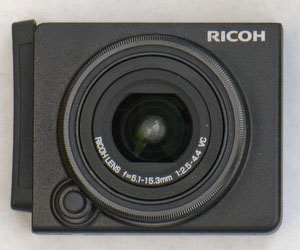 The S10 module turns the GXR into a kind of high end P&S camera with moderate zoom range (good for the image quality). The S10 module was really a major surprise because it delivered very nice images at ISO 100 (we did not really test higher).
There is one major downfall: With the S10 module we had sometimes problems to auto focus in lower contrast situations. This needs to be improved.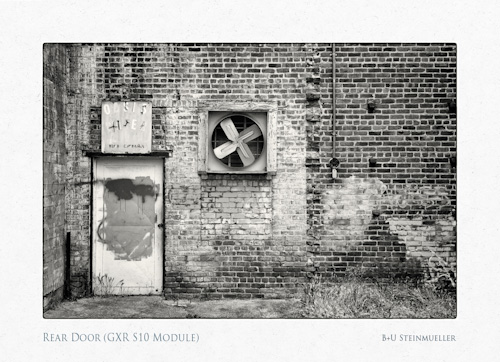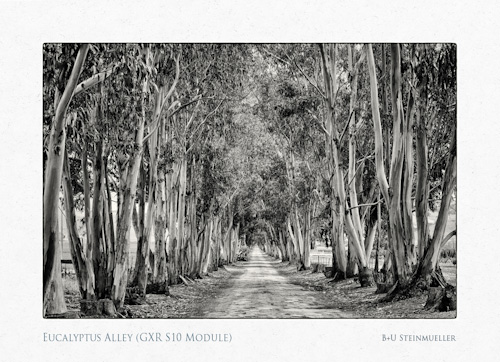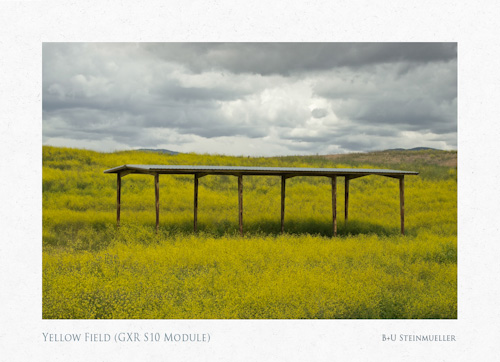 A12 50mm f/2.5 Macro with APS-C sized 12MP C-MOS sensor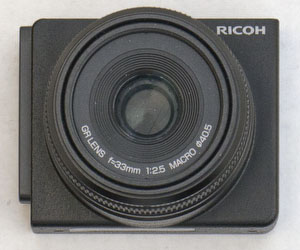 We like this module a lot. A 50mm macro is one of the most versatile lenses we can think of. The auto focus works correct but is very slow (especially at Macro distance). From the perspective of image quality we are very pleased.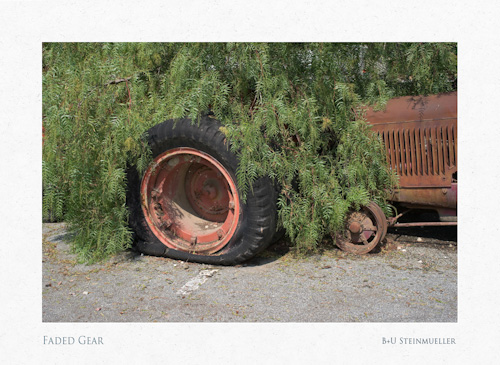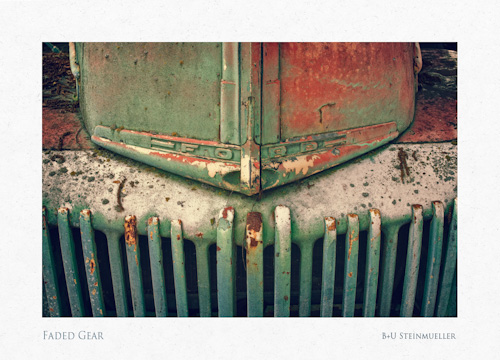 A12 28mm f/2.5 with APS-C sized 12MP C-MOS sensor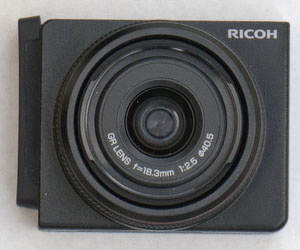 This maybe the highlight of the GXR system. For such a wide angle the AF is just fine. We find the image quality excellent. For us the 28mm and the 50mm cover most situation unless we really need a tele lens (the S10 can then bridge up to 72mm).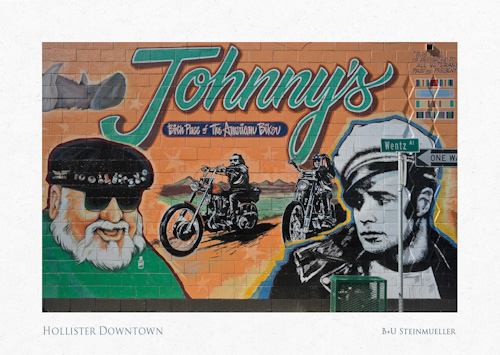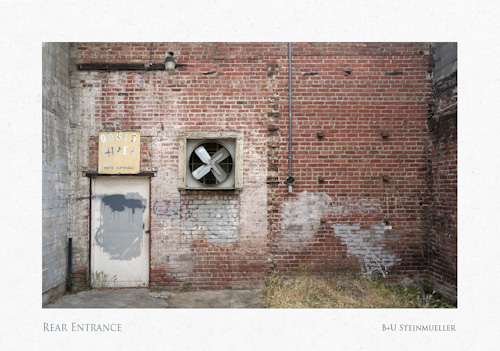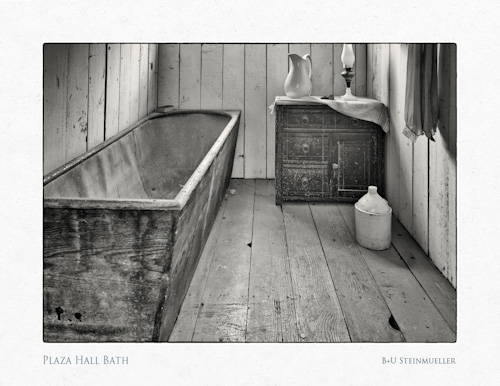 28mm and 50mm in a real world example
Here is an example where 28mm was really too wide: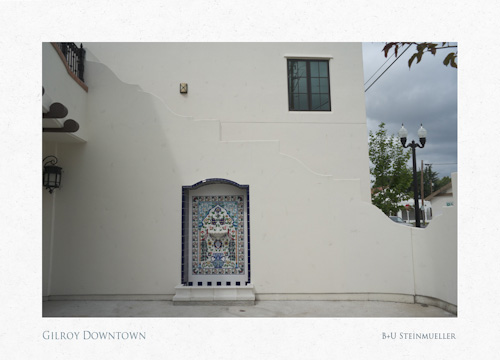 28mm module
In this situation we could not get closer without intruding on a private property. Of course we could have cropped but that is not what we wanted (we like to keep the resolution).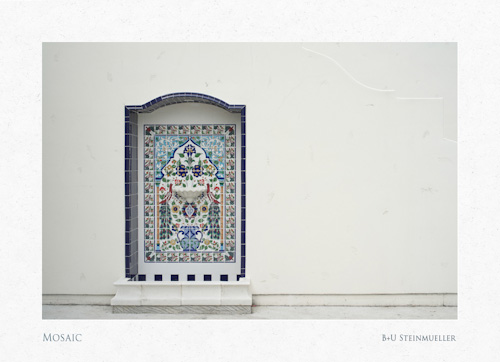 50mm module
This was shot with the 50mm module from the exact same vantage point. With the 35mm of the X100 it had worked to: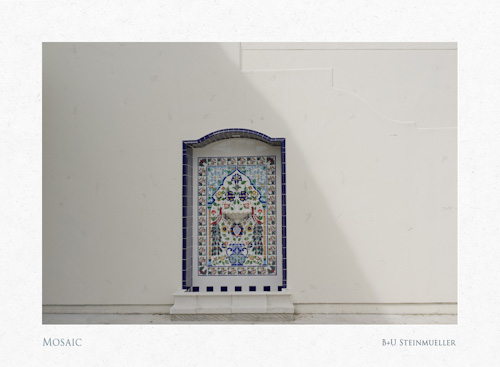 Fuji X100 photo
Having the 28mm and 50mm modules helps to cover many scenes. 35mm can be often not wide enough or too wide in other cases.
Conclusion
The GXR system delivers on nearly all counts (except the slower AF) for what we hoped for. It also proved for us that a single focal length camera (like the Fuji X100) would be too limiting for our personal style. The GXR with the 28mm and 50mm modules on the other side serves us very well. Nearly all the scenes we photographed worked as we wanted (very high keeper rate). Except for the tele range and if we are in need of high speed AF (like with our Canon DSLRs) the GXR delivers images we can use in our porfolios at any time. The AF of the S10 module needs to be improved (not sure firmware can do this).
Buying a GXR with the 28mm and 50mm modules is not cheap. But if you want quality images, lens selection and a compact camera the GXR is worth to check out.
Ricoh is also developing a M-Mount module that should be out in Fall/Winter.