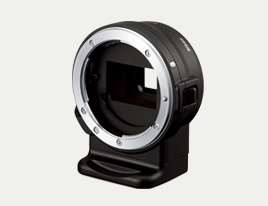 FT1 Adapter
The FT1 adapter allows you to mount your standard Nikon lenses to the Nikon J1/V1. If you own modern AFS and VR lenses even AF and VR is supported with this adapter. All lenses have an effective FOV at about a 2.7x multiplier. This means a 100mm lens acts as if you used a 270mm lens on a full frame Nikon camera. We used two of our Nikon Lenses. For working on a tripod or monopod the FT1 has its own solid tripod mount adapter.
105mm f/2.8 Micro Nikkor VR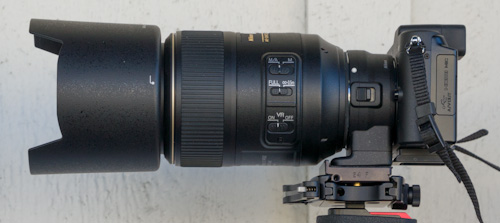 This combination works great and lets you get close at an effective FOV compared to an about 280mm lens. This is a macro after all. The AF works fine but is on the slow side as in general with this lens.
Here are some sample shots: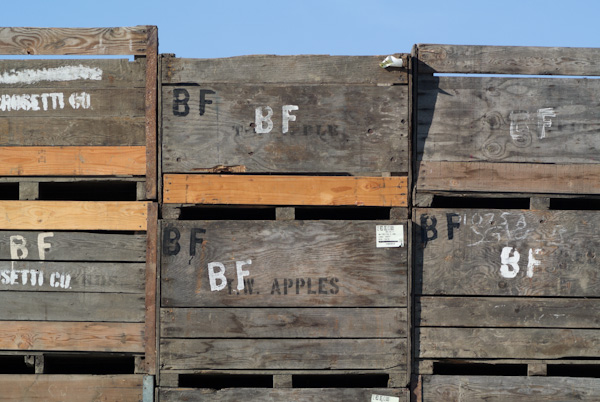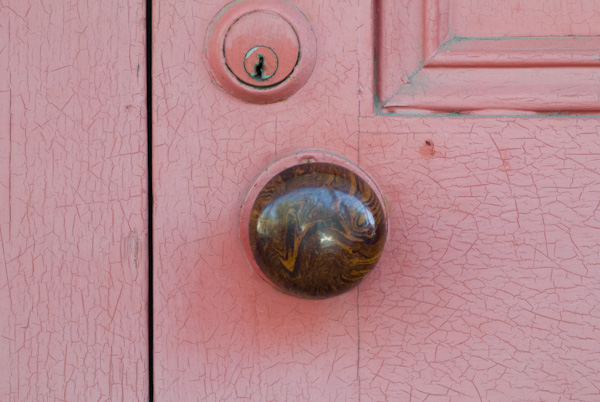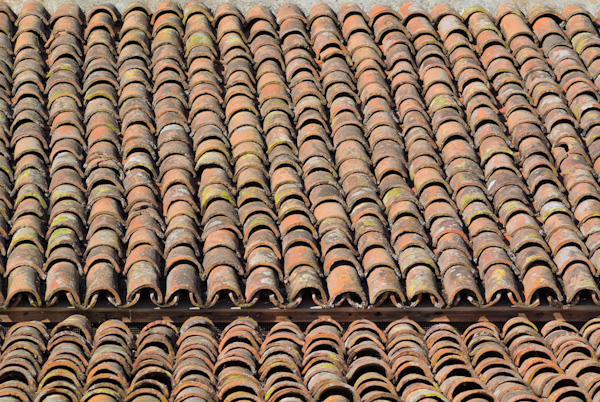 Overall the Nikon V1 + FT1 + 105mm Micro is a very interesting combination. We always hold the lens and not just the camera.
70-200mm f/2.8 Nikkor VR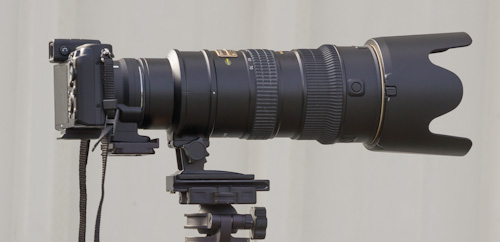 Again both AF and VR work fine. Even the AF is pretty snappy. This is a great wildlife combo as you can get up to 540mm effective FOV compared with 35mm FF lenses. All this at f/2.8(!). We would never try to hold the Just the camera but carry the lens instead. All our images were shot using a monopod.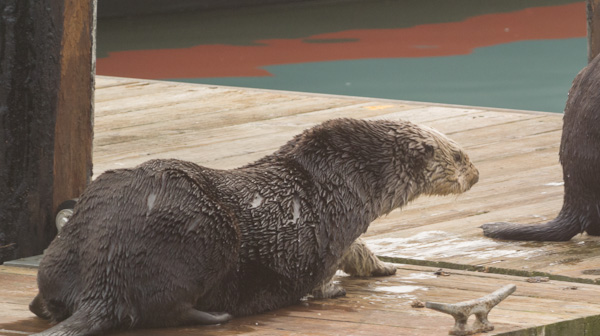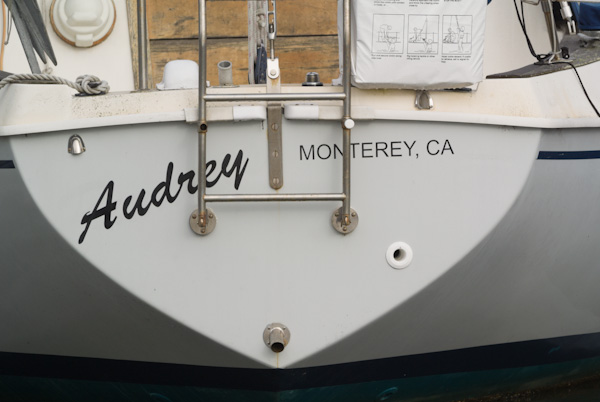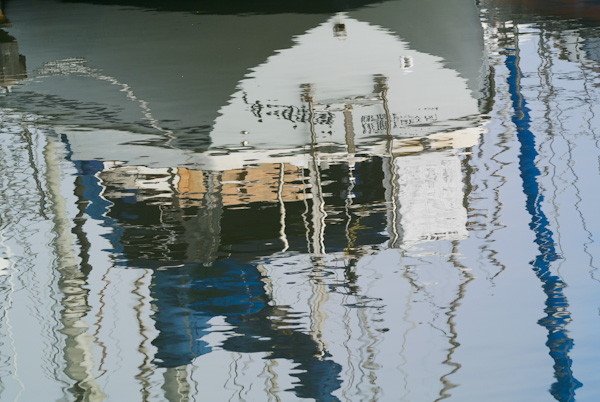 Conclusion
If you own good Nikon lenses the FT1 adaper allows you to explore the more extreme tele range. We like this option a lot.
---
01/10/2012 Nikon J1/V1 Field Report
Disclosure: This review is based on our own V1 (bought with all the lenses in normal retail channels) and the J1 as a loaner from Nikon.
Motivation
When Nikon announced the Nikon 1 system with the cameras V1 and J1 there were many negative comments based on the specifications of this camera.
Smallish sensor called by Nikon the CX sensor format. The CX sensor is larger than most top P&S cameras (e.g. Olympus XZ-1) but also significant smaller than the m43 and even much smaller than APS-C sized sensors.
Slow (max f/5.6) zoom lenses
Not really a a low price
It may turn out that this move by Nikon is smart after all. They tried to avoid to compete with a mirror-less camera directly with their established DX line of cameras. Sensors of the CX size have a huge potential to improve over the next few years. Also Nikon made it clear that this is a whole system (bodies, lenses, flash, GPS and more).
When we got the J1 into our hands we experienced a rocky start. First we don't like to depend on focusing with the LCD only (the V1 features an EVF).

Nikon J1
About composing with the LCD
We don't like to compose images on the LCD because of:
Instable holding position
Makes concentrating on a good framing hard
LCD in bright sunlight is no real fun (although the J1 LCD is not bad)
Then we experienced the 10-30mm zoom @10mm to be very soft in the corners full open (stopped down to f/5.6 it looked much better though). Once we used the system more and got the V1 our view changed a lot.
Nikon 1 V1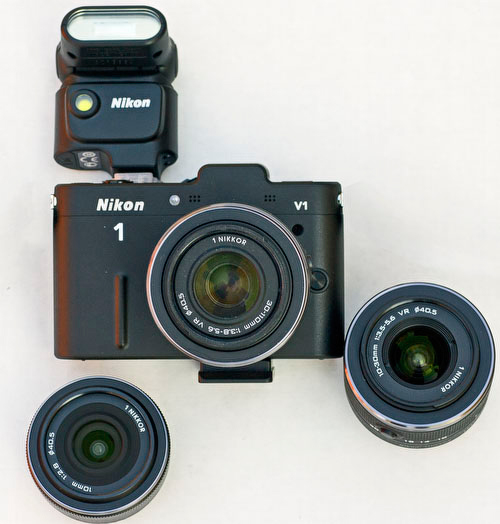 Our Nikon V1 System
The V1 appealed to us much more:
Very fine integrated EVF
Fast AF at good light (in lower light it can hunt)
Very fast frame rate for action shots (10 fps with electronic shutter at a buffer of 44(!) Raw images. We show samples where it mattered later.
Two lenses cover a 35mm effective range of 27-297mm
The system is small if you count all parts. Just comparing the bodies does not make sense. Compare the V1 + 30-110mm zoom (effective 35mm angle of view of about 81-297mm) to other cameras.
We like that the V1 has some extra weight over the Nikon J1 as it feels good in our hands.
VR seems to be very effective
10MP is not a lot of resolution today but is fine for most purposes (remember that the classic Canon 1Ds had about 11MP in 2002 at $7,000, our first Nikon D1 had 2.7MP at $5,000 in 2000).
We love to use zooms in the tele range (81-297mm effective is a dream at this size). Try to find any camera with this range and image quality (see below) which is smaller and lighter). The Sony NEX-5N body is not much bigger but adding the 18-200mm zoom makes it bigger and more heavy. The V1 can hang around our neck all day long.
This is a version 1.0 of a new system and our list of wanted improvements reflects this. Some could even be done via a firmware update (we don't hold our breath though). We know that Nikon wanted to keep this camera simple. This could be done by hiding more complex features in a special advanced settings menu.
Not so good
Mode selector needs a lock (we often changed the settings by pulling out the V1 from our bag)
Better control of auto ISO (e.g. setting of minimum shutter speed)
Why no Auto ISO 1600?
VR settings for video and Stills should be separate (we do video from a tripod and don't need VR and stills mostly freehand with VR)
Need faster access to VR settings
Really needs a fix
No live histogram / no RGB histogram for review
No AEB (Automatic exposure bracketing for HDR and other use). This is especially annoying as this camera can fire very rapid bursts.
Crippled Timelapse (5 secs min). That the J1/V1 have a timelapse feature is great but with 5 secs minimum it is in many cases useless. Give us at least 1 sec minimum (better 0.5 secs).
F button should allow more flexible options
Choice of single and continuous shooting mode should be much more easily accessible
The V1/J1 should show the actual uses ISOvalue in the display if you use Auto-ISO settings.
Some disappointments
Slow zooms. We think at this sensor size Nikon could do better.
No lens hood for the 10-30mm zoom supplied
Wanted list
Macro at 30-35mm f/2.8 and VR (there is a macro in the pipeline though)
Faster midrange zoom (missing also for NEX and m43 systems).
We know this is a long list. But nothing of this takes away that we like to use the V1 very much. We want the full potential of the Nikon 1 system available to us. It does not even seem that hard for Nikon to implement many of these features.

Notes on Image Quality
Overall we are surprised about the detail we get from our photos (with these consumer grade zooms and smallish sensor). We shoot mostly in brighter light and the results looked really good to us. We did not shoot much higher than ISO 400 and here noise was no real issue. Best you check out our field test images. Even without a live histogram we had a very good keeper rate.
Nikon J1/V1 Field Test Gallery
All images below can also be found in the Field Test Gallery.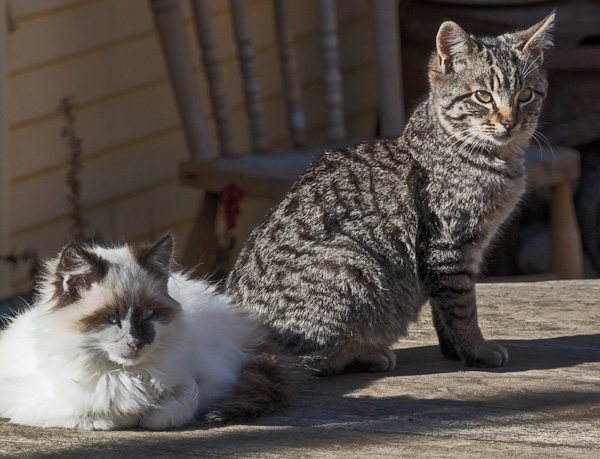 Kittens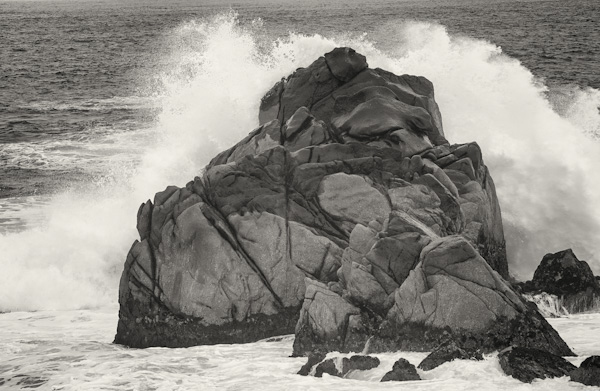 Point Lobos
These two images have one thing in common. Both were shot in the high speed continuous shutter mode (electronic shutter) at about 10 fps and utilizing the large 44(!) shot Raw buffer. This way we can select the best image we got from a long sequence. This allows us to capture the optimal moment if the scene changes fast. This is just amazing for such a small camera. Not sure you can get any camera below $2,000 that could do this. The NEX-5N is very fast but cannot compete in terms of Raw buffer size. The V1 EVF is active during this shooting (looks more like a timelapse movie). Once you finish shooting it takes a while to write all the images to the SD card.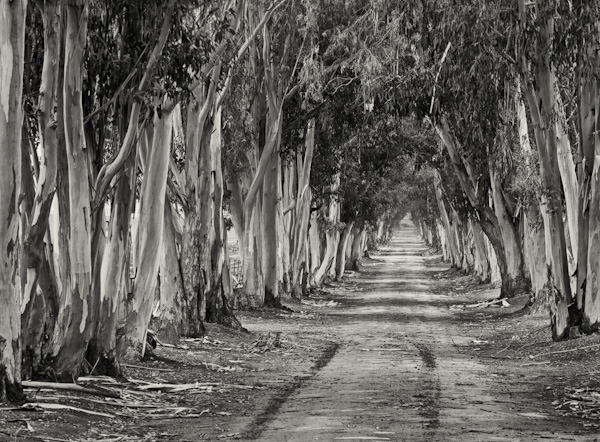 Eucalyptus Alley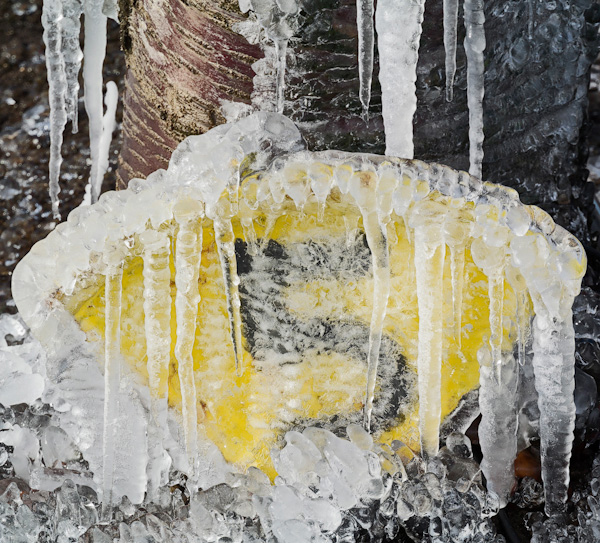 Frozen Orchard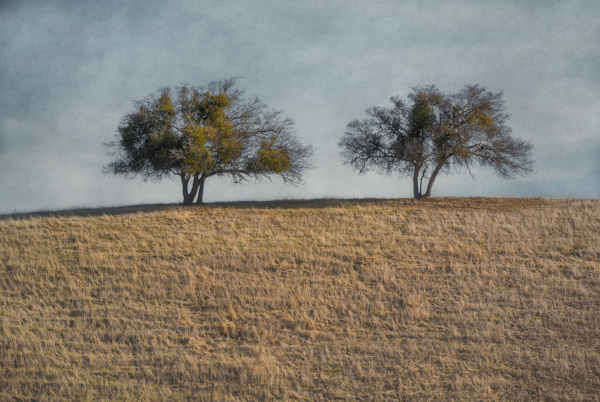 Twin Trees (Texture Blended)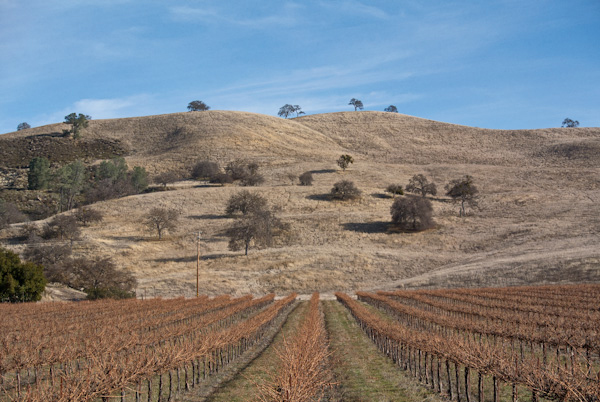 Hwy 27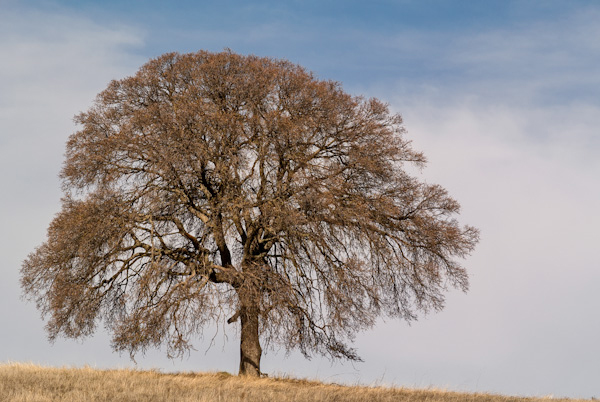 Perfect Oak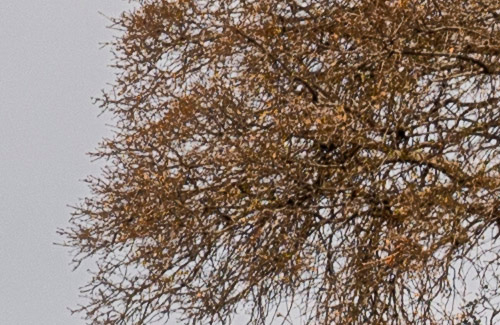 100% Pixel View (used our sharpening script Optimal Sharp Plus - out soon)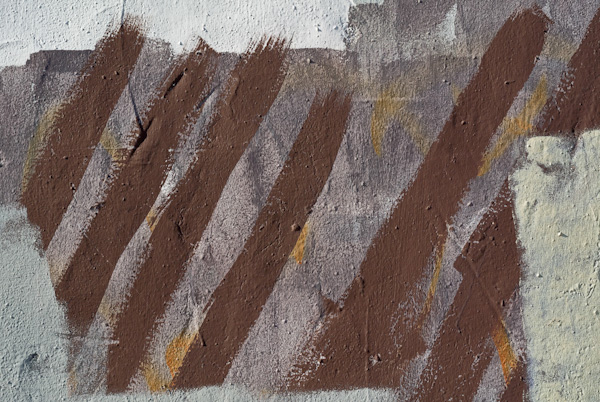 Paint Patches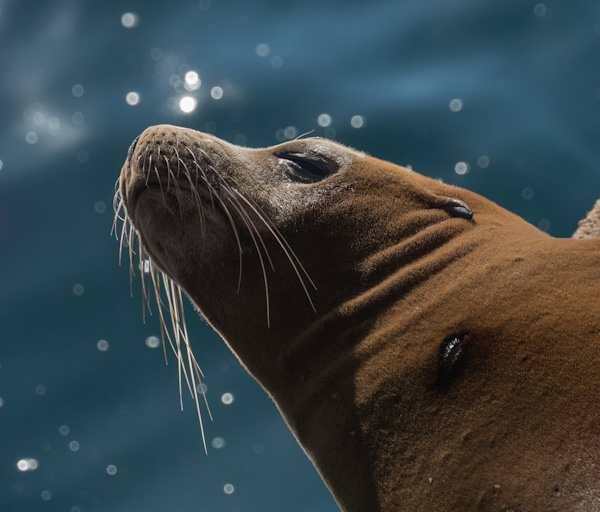 Sea Lion
Flash SB-N5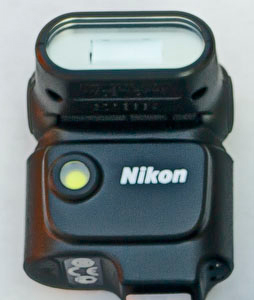 SB-5N
The external optional flash unit SB-N5 is interesting. It is neither a big powerful flash unit nor as meager as most small integrated pop-up flashes. We especially like:
Swivel head
Uses no own battery. Yes it draws from your camera battery (need a spare anyway) but it also cannot happen that you forgot to charge the batteries for your flash.
Flexible flash modes (menus only show them if flash is attached)
Small and light so it can be with us all the time

Kitty 2 (fill flash)
Video
The Nikon V1/J1 can shoot video at full 1080p @ 30 fps. The images are a bit soft but we also did not experience any nasty moire or aliasing. Do not judge the videos from here. Download the full 1080p movies from Vimeo and check on your own computer system.
Nikon V1
Nikon J1
We will explore the V1 for video more in the future. Quite an amazing movie machine for this size and tele range.
Note: For video you should customize your picture style with low contrast, low sharpening and not too much saturation.
---
Conclusion
The Nikon V1 was the biggest camera surprise for us in 2011. Despite the many complaints we listed this is a fun camera to use. We look forward to use the V1 as one of our smaller systems. Read more about the cameras we used in 2011.
We like the Nikon V1 so much that it clearly belongs to our Recommended Gear List.