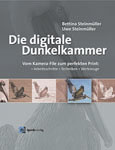 We launch our new German book at Photokina and will have signing sessions at the booth of the Dpunkt Verlag September 28-30.
10/3/2004 Our Photokina 2004 Summary
Medium Format Digital
We are entering a phase where we can buy fully integrated MF digital cameras:
Mamiya ZD (22MP)

If Mamiya manages to get this camera ready early next year with good to excellent image processing software (firmware, external raw conversion) and at a price of about $10,000 we may have a camera that many find art and nature photographers will like (us included)

Hasselblad H1D ($20,000)

This camera is not really what we would call cheap and also not 100% untethered. But still we love the H1 and assume many may like this solution (remember the back only had cost recently more than this whole setup). We are certain that Hasselblad is also working on a future 100% untethered solution.

We also will follow up on the Leaf Aptus backs with it's amazing large LCD
Looks like MF digital photography will be great fun in the next few years.
Digital SLRs (High end)
Canon 1Ds Mark II with 16.7MP will be of course very much our focus once we get a sample

Nikon D2x with 12.4MP will be closely watched. Here the big unknown is how well the Sony/Nikon CMOS chip will hold up against the Canon offering. We do not want to be part of any speculations and wait for the final camera.

Note: We do not really expect Nikon to support us getting a D2X. (FYI: Our reviews of the D1, D1x, D100 and D70 were all based on own cameras and not loaners by Nikon)

Leica Digital R features a 10MP Kodak sensor and an Imacon imaging solution. One thing is for sure these lenses rock! Maybe finally in 2006 we then will get also the Leica M Digital. We hardly can wait.
Digital SLR's (entry level)
Canon 20D (8MP) seems to be more than just interesting (see our review diary)

Olympus E300 (EVOLT) will probably a very nice addition to the E1 with even higher resolution of 8MP

Konica Minolta M7D. We are not sure whether we may be able to cover it ourselves
Other
Adobe DNG (see our review). Way to early to see how successful this may be. Don't expect Canon and Nikon to follow in the very near future.

DxO raw converter. Even if we had very critical comments about the JPG based solution we will of course check into this new raw converter as soon as it is available.

GretagMacbeth: New version of Eye One Match and a new improved Eye One Display device.
Personal notes
Photokina is huge and very exhausting
Looks like our new German book is well received in the market
Adobe
Canon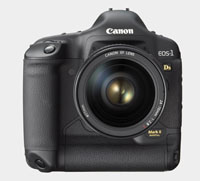 First test picture at ISO 800 from a beta pre-production camera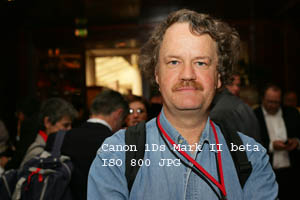 Download of the full JPG (3MB image as out of camera except marking as beta camera output)
DXO
We plan a review of the new raw based solution (most likely end of October)
Foveon
Polaroid x530 Point-and-Shoot Digital Camera
Fuji
GretagMacbeth
New Eye One Display 2 device
EyeOne Match 3.0
Hasselblad / Imacon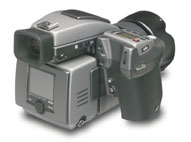 Konica Minolta
Maxxum 7 Digital SLR (with anti shake sensor)
Leaf
Aptus Backs (big LCD, self contained)

Leica
Leica Digital R (10MP full frame sensor, imaging made by Imacon)
Mamiya
Nikon
Nikon D2x (12.4 MP) Not sure how much we can feature the D2X as Nikon USA did not help us scheduling a meeting at Photokina,
Olympus