1/24/2009 New Detail Shot
From now on we only use prime lenses for our detail shots. For Nikon we use the AF-S VR Micro-NIKKOR 105mm f/2.8G IF-ED lens which is an excellent lens.
The shot is taken at ISO 100, from tripod and using mirror lockup. We focus via auto focus. We talk about our standard image processing in this article.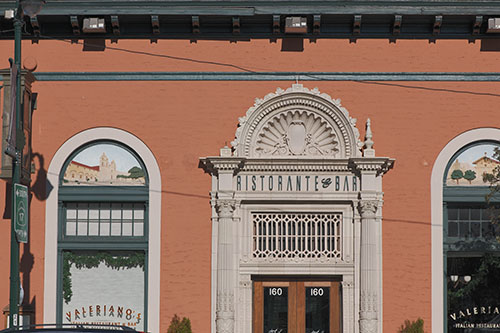 Full sized photo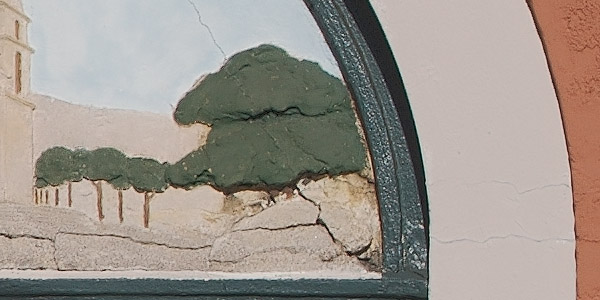 100% pixel view
You can download the original RAW file from here (about 26 MB).
Note: Remember that the service we provide is financed by selling our ebooks and PS tools. Also direct donations are welcome.
---
1/23/2009 ACR 5.3 and Lightroom 2.3 release candidates now support D3x
---
1/15/2009 D3x scores top DxOMark
Check out the results at dxomark.com. Our own findings do not contradict these measurements. The D3x delivers top class results.
---
1/6/2009 Diary Start
Nikon's D3 and D700 belong clearly to the top 35mm DSLR cameras in the market. Nikon was only lacking a camera in the 20 MP class. The D3x is filling the gap and is essentially a D3 with a higher resolution 24.5 MP sensor.
Here are the key features of the D3x :
24.5 MP full frame CMOS sensor (5.49 micron pixels)
10.5 MP DX crop mode
14 bit
ISO 100-1600 (plus extensions)
3" display (920,000 pixels)
5 fps (7 fps in DX crop mode). Is only true for 12-bit only, means the fps are slower at 14-bits.
AF 51 point
Live View
Street price for body only $7,999 (body only)
Missing features
No Video (if you need it)
No sensor cleaning (this can be major for outdoor photographers)
Los Gatos test shots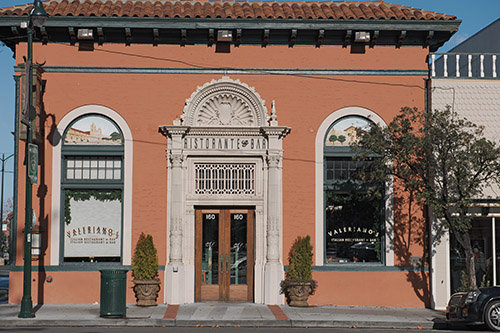 Ristorante @ISO 100 (RAW Developer)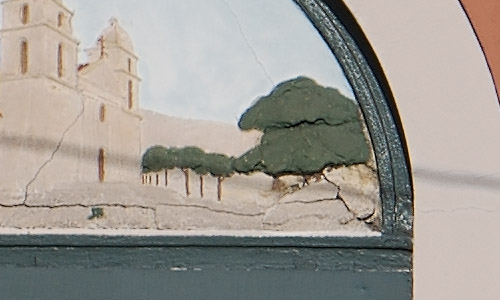 Crop @100% magnification (RAW Developer)
We used for this test the Nikon 24-70mm f/2.8 zoom. Both camera and lens are excellent. Detail, smoothness and colors are as good as it gets in this class. We are not a test lab and do not plan detailed comparisons with other >20MP DSLRs. We think that there is nothing to complain in terms of image quality.
Note: We use RAW Developer for low ISO shots because we think RAW Developer shows excellent detail and sharpness.
You can download the original RAW file from here (about 28 MB).
Note: Remember that the service we provide is financed by selling our ebooks and PS tools. Also direct donations are welcome.
ISO Test
We converted with Nikon NX2 (at default settings) and then sharpened with the same level in EasyD Plus Detail Resolver 1.0 and some low EasyS Plus settings. Nikon NX2 does perform noise removal and we don't know how much. On the other side NX2 seems to do a good job and in the end the final image quality counts.
Note: EasyD Plus Detail Resolver shows both more detail and more grain. This way we can see how much real detail is available.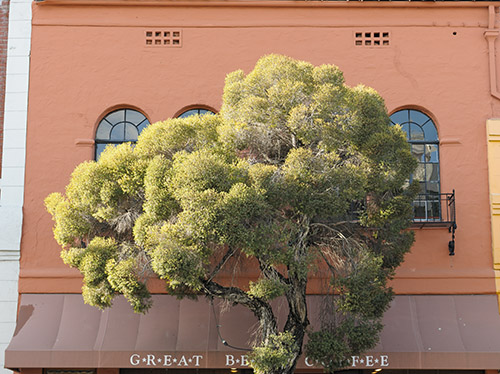 Bear Coffee Shop
Nikon D3x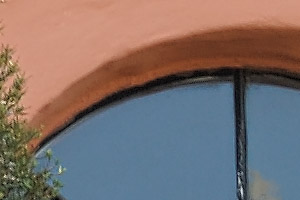 ISO 100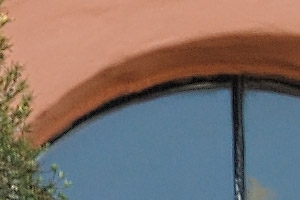 ISO 200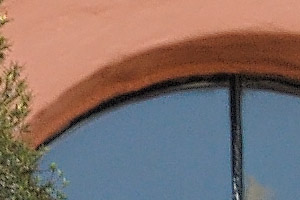 ISO 400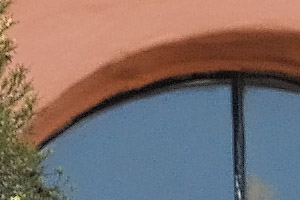 ISO 800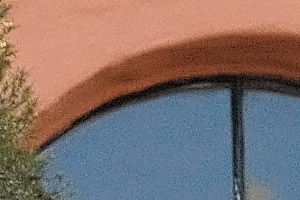 ISO 1600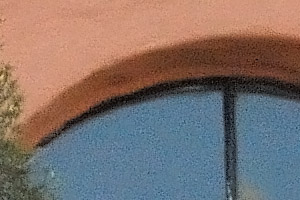 ISO 3200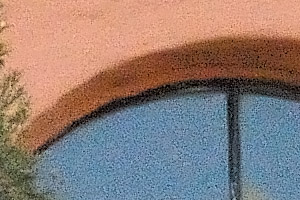 ISO 6400
Note: These photos were created to show noise and not to show optimal sharpness (we did not focus on the window).
The results of course reflect the noise removal by Nikon Capture NX2 . ISO 100-400/800 very smooth. ISO 1600 shows some grain. Above ISO 3200 the image quality falls apart. Very impressive noise performance.
There are two aspects about ISO noise to consider:
Can you make usable images?
Here the limit is more likely ISO 3200 (even 6400 can work at times).
Can you make use of the full resolution power of the D3x?
Over ISO 1600 the grain will reduce the fine details that can be resolved. Best to stay at ISO 100-400 for excellent detail quality.
Note: These are crops at 100% pixel level. This means if the noise at 100% looks the same as from a 12MP camera (e.g. D700) the visible noise at the same print size would show less for a 24MP camera.
Note: Because we use now also the DOP EasyD Plus Detail Resolver (at moderate levels) noise actually is even more visible than just using NX2 (but also of course more detail).
With most cameras today ISO 100-400 define our comfort zone. This means we use this range without any further thought. With the Nikon D3x we can risk to use ISO 800-1600.
Note about frame rate: We hardly photograph action and still we find the high frame rate very important. Why? We shoot high speed exposure brackets freehand. Please read this article for our motivation behind high speed brackets. The D3x can do a frame rate of 5 fps if you stay in 12 bit mode this would work fine. But in 14 bit mode the frame rate drops to 1.8 fps and this is not usable for our technique. Because we want to stay in 14 bit mode for optimal quality we won't use the D3x in bracketing mode for freehand photography.
Nikon Capture NX2
Nikon Capture NX2 has always delivered excellent image quality. The downside is that the workflow is confusing and NX2 is slow. With the larger files of the D3x your feel more the pain. We mainly use RAW Developer for the D3x files.
First conclusions
Even for a 24 MP camera the high ISO noise behavior is very good
Like the D3 feature rich and professional body (bulky and heavy though)
Live View is a plus
Top image quality
Issues
We think that the self-timer should be usable with live view and mirror lockup. The D3/D3x have self-timer as an alternative mode to both live view and mirror lockup. We consider this a design flaw. This forces the use of a remote release cable for longer exposures while on other cameras self-timer works just fine.
Our wish list
Swivel LCD (actually essential for Live View)
We consider dust removal also a must have feature by now (this is a major issue for us as outdoor photographers).
Bracketing: sometimes more than 1EV bracketing needed
Frame rate way too slow at 14 bit
At $8,000 the Nikon D3x is expensive and has to compete with these cameras:
Canon 5D Mark II at 21MP about $2,700 (prosumer body)
Canon 1Ds Mark III at 21MP same list price at $8,000 but more discounted after one year of selling (pro body)
Sony A900 at 24.5MP about $3,000 (high end prosumer body, too bad that Sony does not send us the A900 for comparison)
Nikon D700 at 12MP below $3,000 (high end prosumer body, remember that more resolution is only needed for extensive cropping and quite large prints)