3/31/2011 New update 1.2 for HDR Efex Pro
| | |
| --- | --- |
| | You get 15% off all Nik Software photographic filters (excluding upgrades and bundles). Be sure to use code OUTBACK when checking out to receive your discount. |
---
10/11/2010 Original Review
Over the last years Photoshop and Photomatix were the main software applications for creating HDR images. We know there were countless other tools on the market but they never were part of our workflow (mainly because Windows or Mac only, no workflow integration with Lightroom or Aperture, showing limited functionality or we just did not like the results for our work).
In 2010 this changed. First Photoshop CS5 improved its HDR process and Tone-Mapping (learn more about Tone-Mapping here). Then Unified Color launched with HDR Expose another very interesting HDR tool. Now Nik Software releases its HDR Efex Pro 1.0 software. Because Nik Software has a record in releasing very innovative tools (Viveza, Color Efex Pro, Silver Efex Pro) the hopes are of course high and sure they don't disappoint.
---
HDR Efex Pro V1.0
HDR Efex Pro 1.0 does not have a standalone application but comes with plugins for Photoshop CS5, Lightroom and Aperture (one price for all). We always work mainly from Lightroom or Photoshop CS5 anyway and don't miss a standalone app (we also use Photomatix and HDR Expose mostly directly from Lightroom or Photoshop).
What is different in HDR Efex Pro to other HDR tools?

We always like more options but more options are also often confusing. Best you start with a few methods you like (we mostly use "Subtle") and then branch out to other methods. A good starting point are the numerous presets (see later).
Nik's Control Point technology provides a unique selective control over some aspects of the processing
---
Basic operations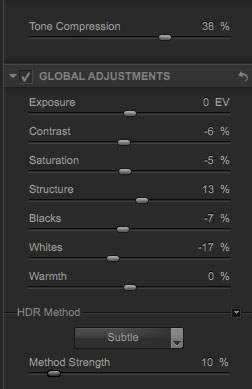 Tone Compression: Key slider to control the contrast compression
Exposure: Shifts the tonal values
Contrast: Global contrast
Saturation: Global saturation only (use Control points for more selective saturation control)
Structure: Enhances details. Very effective but better use with care to avoid a grainy look.
Blacks: Brighten/darken the shadows
Whites: Tune the highlights
Warmth: Simple white balance tuning
HDR Method: See above

Method Strength: Allows some tuning of the HDR Methods
---
Control Points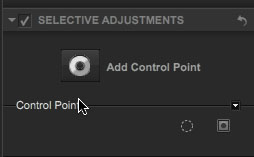 This is a really powerful tool. To learn more about Control Points (formerly named U-Points) read our Viveza review.
---
Extra Adjustments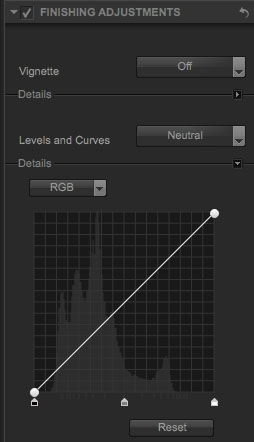 Sometimes using curves can be very helpful.
---
Presets


A tool with that many sliders needs a good preset system. There are factory and user presets. Best you start with factory presets and then create your own ones.
The HDR Efex Pro presets work fine and allow:
Update preset (very important)
Export preset (to exchange with others or other machines)
Delete

---
Helper Tools
Split view
Loupe
Histogram

---
How does it look?
HDR Efex Pro allows to create many different HDR Looks (read more here). If you are careful you can also archive more "natural" looking images. We find it most effective to create strong or not so strong Grunge looks.
---
Use HDR Efex Pro for single images to create a Look
We like to use HDR Efex Pro as an effect filter at the end of our image processing. Here are two examples. We find it improved these images quite a bit.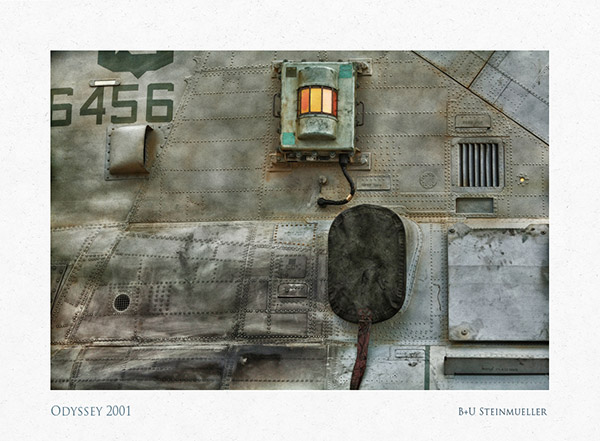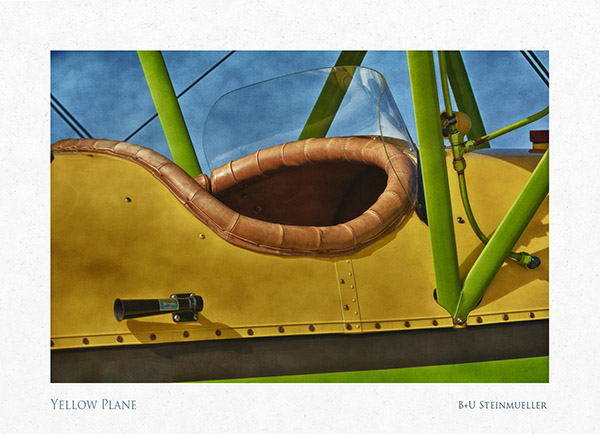 ---
What we like to see improved
There are a few things we like to see improved
Save automatically the last used settings as a Previous preset
Make the histogram more useful to analyze the highlights
The alignment could be improved. We use this method right now most of the times and disable alignment in HDR Efex Pro.
As so often more speed :-). The building of preset thumbnails takes a lot of time and we wish screen updates would be faster.
---
Conclusion
We welcome HDR Efex Pro to the family of useful HDR tools in the market and as part of our toolset. The options are nearly endless. This means it is worth to spend some time creating your personal styles and presets. If you are into HDR and special image looks HDR Efex Pro is a tool you want to have. As always try before you buy.
---