Apple plans to make the Mac App Store the primary location for buying Mac applications. The model is the same as in the iOS App store. Some vendors are hesitant to move their apps to the Mac App Store because:
Apple takes a 30% cut (that is a lot)
The companies don't own the customer information for their marketing
They have to wait for a release till it passed the App Store acceptance
Prices for software in the App Store are often much lower than otherwise
On the other side for the customers the Mac App Store has some significant advantages:
Only one customer account
Install is automatic
Updates are easy to handle
Sometimes lower prices
Right now mainly smaller vendors use the Mac App Store. They can sell their software without creating own web stores.
We found already some good tools and deals and plan to share these with our readers. We try to watch the price/value releation in our short experience reports.
Digital Film Tools: PhotoCopy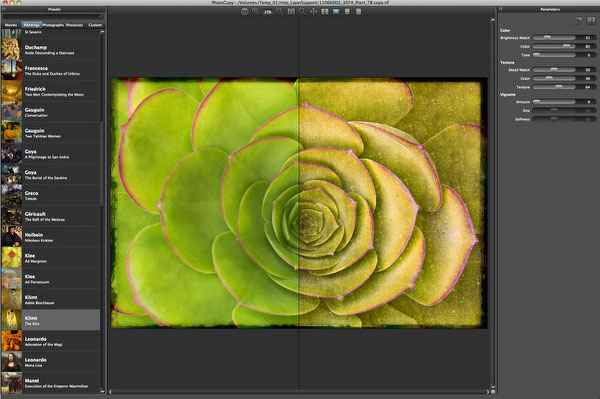 We know the company Digital Film Tools for some years now and found their tools always very interesting. Their main background is effects work for movies and they also created the Tiffen Dfx filter toolset.
PhotoCopy is a fun to use application. The basic idea is to match your photos with the look of other (known) paintings, photographs, movies or processes.

The workflow is easy:
Open your photo
Select a reference look (paintings, photographs, movies, processes and even custom)
Tune the result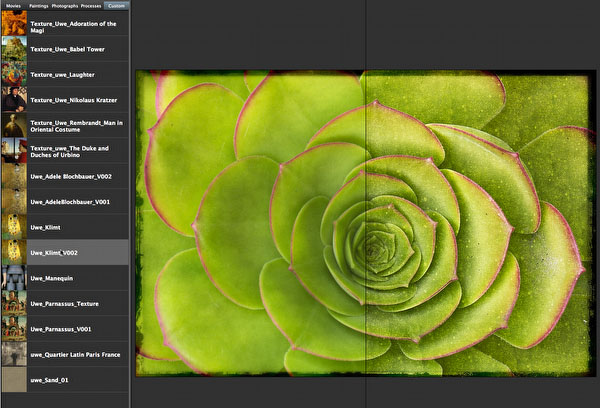 Match with a painting by Klimt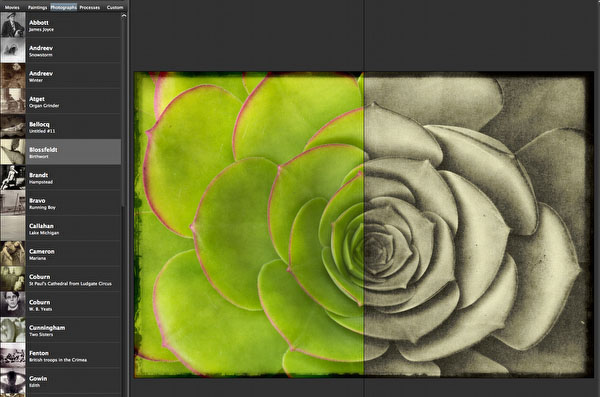 Match with a Photograph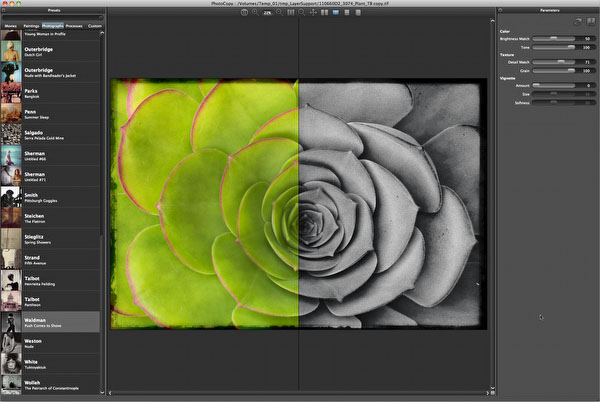 Match with a different Photograph
Tuning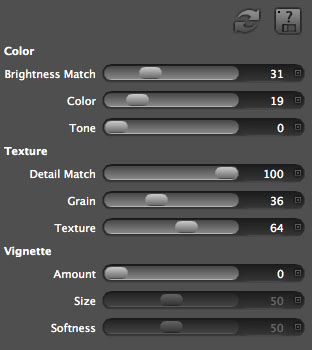 There are many options to control the blending/matching process.
Presets
Whenever you created a nice setting you can turn this into a preset. Presets make it easy for you to create your own looks.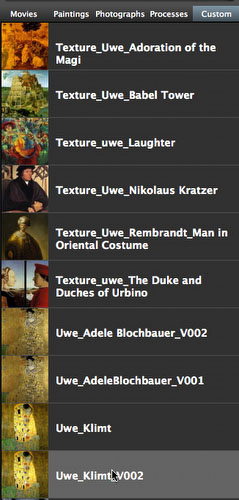 List of our own Presets
Custom Presets
With PhotoCopy you can even go one step further and create your own custom presets.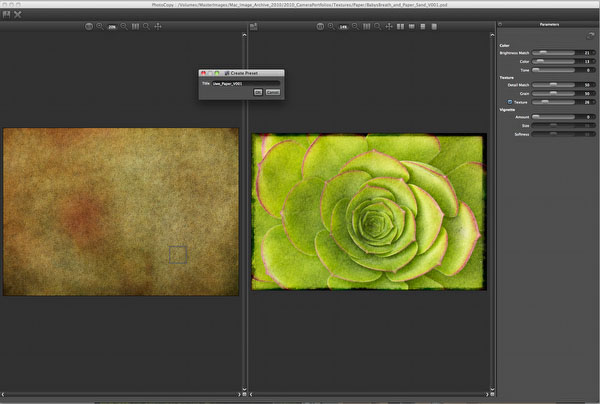 Here we used one of our own custom textures (left) to create our own custom PhotoCopy preset. The image on the right is only used to show the effect while you create the new preset. The little rectangle on the left shows the area where PhotoCopy samples the Texture
Once you save the new preset is it available like all the other presets in PhotoCopy.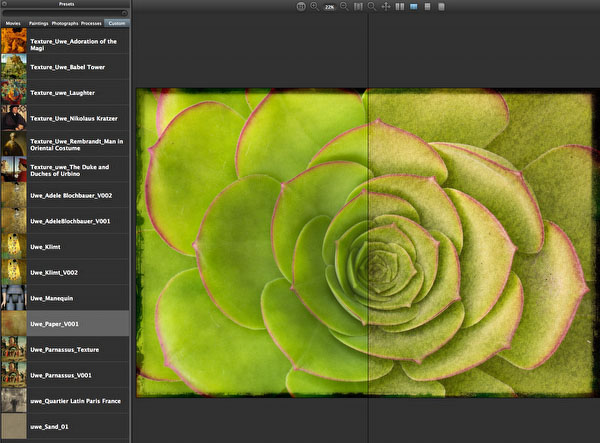 Our own Preset in action
Photoshop Plugin?
PhotoCopy from the App Store is not a plugin for Photoshop. There is also a Photoshop plugin available directly from Digital Film Tools. If we want to use the standalone version from the App Store with Photoshop we use our DOP Layer Helper script.
Our short Wish List
We would like to be able to sample larger regions for textures.
Conclusion
PhotoCopy is one of these applications that is fun to use to create unique photo effects. We find it to be a steal if you buy it at the Mac App Store.