Canon EOS Digital Rebel (300D) Experience Report

A review by Uwe Steinmueller @Digital Outback Photo
Also photos by Bettina Steinmueller
This review will be written again in the form of a diary. Most recent findings on top.
Testimonial
"If you are just now venturing into the world of fine art digital photography you can immerce yourself in new knowledge about almost every aspect that I can think of. The photographs on the Outback Photo site are stunning, to say the least! The books and handbooks offer a true wealth of knowledge because they are so well thought out and organized in a concise manner, with numerous examples. There are vast quantities of other resources available as well, through linking to other sites. There are interesting and provocative stories and essays written by both Uwe and Bettina Steinmueller and many others. I first found the site while checking reviews of the Canon Digital Rebel and I haven't stopped exploring ... where do Uwe and Bettina find the time to give so much? They are excellent teachers." Eleanor T. Culling 2/25/2004
If you work with Photoshop CS or Capture One our e-books DOP1009 or DOP2000 are the right choice for the Canon 300D. If you use Photoshop Elements we recommend DOP1008. DOP2000 is the more complete handbook.
---
4/4/2005 iNova/Steinmueller E-Book about the 300D
Peter iNova announces the latest 300D e-book: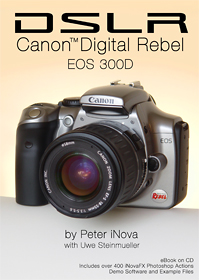 Get the most out of your Digital Rebel. Peter helps you explore the 300D way beyond the manual and Uwe adds his well proved digital RAW workflow.
---
5/8/2004 300D in Yosemite
We published our first comparison portfolio photo where we photographed the same scene with the 300D and three other cameras.
---
10/26/2003 Canon 300D in San Francisco
This time we only used the Rebel with the Canon 24-70mm f/2.8 lens and both delivered.
---
10/16/2003 New C1 Rebel Workflow E-Booklet DOP1008 released
We just released a new workflow booklet for C1 Rebel and Photoshop Elements. Read the table of contents. You learn how to:
master the raw file workflow
better understand color management
understand your histogram
what is a raw file anyway?
why does raw give you maximum quality from your EOS 300D Rebel
how to use layers in Photoshop Elements 2.0
For more than 110 pages of information $17.95 is a fair price.
---
10/11/2003 Capture One DSLR Rebel Edition (C1 Rebel) Preview
We just released or C1 Rebel preview. Now there is hardly any excuse not to use Raw with the 300D. We did all conversions with C1 Rebel during the last 3 weeks.
---
10/10/2003 300D add-ons
We looked at two add-ons for the 300D: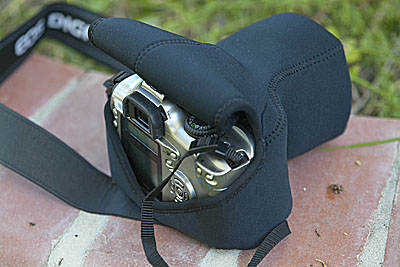 D-SLR Soft Pouch
If you want to carry your Digital Rebel and would like to have some protection the D-SLR neoprene soft pouch by OP/TECH USA is what you look for. The pouch just fits the 300D with the 28-135mm mounted (it is a tight fit but works fine).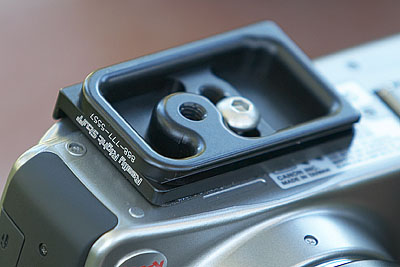 Plate for the 300D to fit the Arca Swiss mount
All our cameras and longer lenses are equipped with custom plates using the Arca Swiss mount. The 300D is no exceptions. We bought our plate from Really Right Stuff (a premier address for high quality custom plates).
---
10/5/2003 300D with Canon EF 28-135mm IS
To find the right partner lens for the 300D is not trivial. Many think that the 28-135 IS lens is the right compromise for the best travel lens:
price
size
weight
reasonable optical quality
IS (image stabilization)
The following pictures should illustrate the situation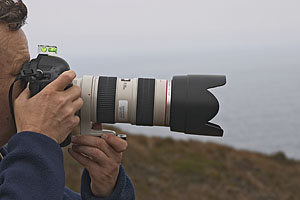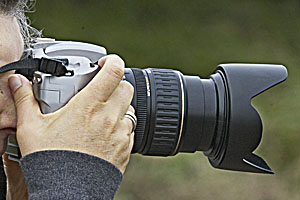 1Ds + 70-200 IS ($9000) 300D + 28-135 IS ($1300)
What is the point?
You get an excellent value for $1300
There is a difference (resolution and optical quality) but it is your call whether it is worth the price difference
The Canon 1Ds is today's benchmark digital SLR and the 70-200mm f/2.8 IS a top class zoom lens. What about matching the 300D with this lens. No problem, but it is not a good match if it comes to size, weight and especially price.
The problem is that you need IS if you use a focal length longer than 100mm handheld and the light is not too bright (read discussions about lenses for the 300D below).
We had a day trip to Point Reyes and used both cameras.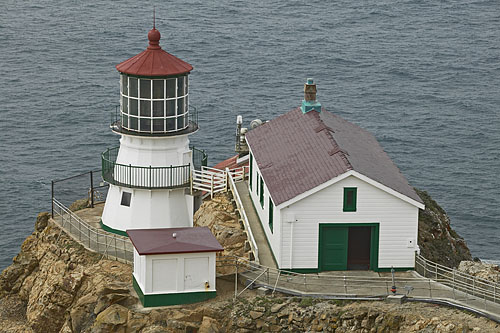 Canon 1Ds + 70-200mm f/2.8 IS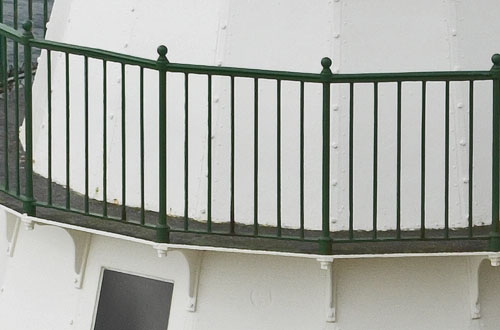 100% pixel crop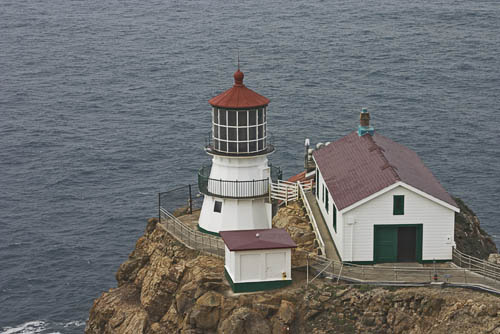 300D + 28-135mm IS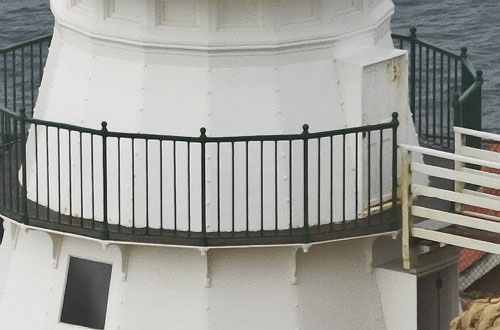 100% pixel crop
Yes the 1Ds has nearly double the resolution and the 70-200mm f/2.8 IS is an excellent zoom. But we think the Digital Rebel and the 28-135 IS zoom did not do a bad job either.
Here are some more photos we did with the Rebel/28-135mm IS combination: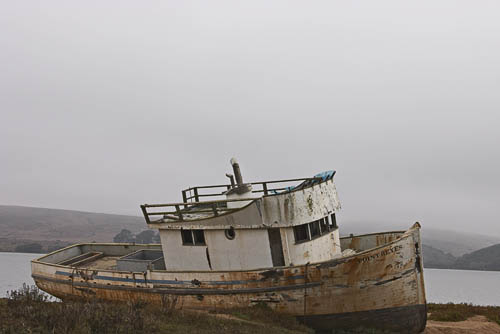 @47mm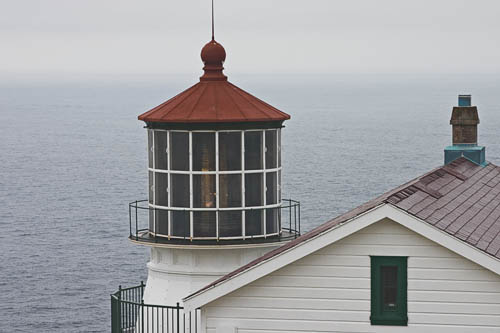 @80mm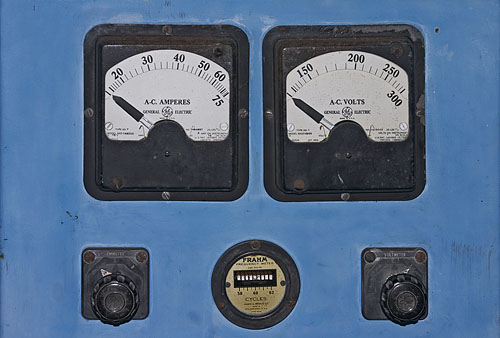 @65mm + in camera flash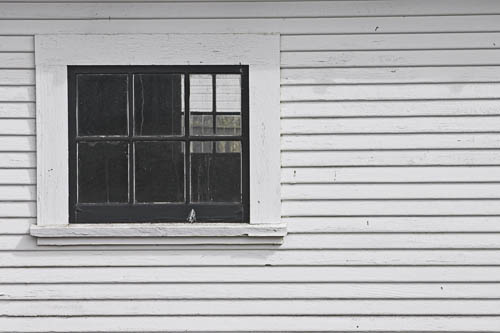 @90mm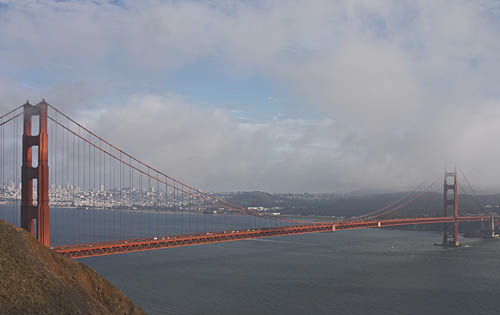 @28mm
The 300d images taken with the 28-135mm IS lens look fine by themselves. But of course if you can compare to the 1Ds shots you see the limitations in resolution and optics (L lenses have show contrast which can be seen if you photograph low contrast scenes).
For us the 300D has two purposes:
Backup for the 1Ds. In this case we would use it with our L lenses (FYI we own: 24-70mm f/2.8 L, 45mm T/S, 50mm Macro, 90mm T/S, 100mm Macro, 70-200mm f/2.8 IS, 300mm f/4 IS)
Light travel camera. Here it will be partnered with the 28-135 IS lens.
For many 300D users the 28-135mm is probably the ideal companion lens.
---
10/3/2003 Selecting Lenses with the Digital Rebel
Selecting the right lenses for your purpose was and is tricky.
Here are factors that influence the decision:
Range
Optical Quality
Size / Weight
handheld / tripod
Subject / Depth of field
Moving vs. static object
ISO
Zoom / non Zoom
Image Stabilization (IS)
Light
Price
As you will see the situation gets more and more difficult the longer the focal length. Why? The usual rule of thumb holds (for a static object):
Focal Length n requires 1/n as you shutter speed (we would rather use 1/(2*n)).
This translates into:
50mm: 1/50 - 1/100
100mm: 1/100 - 1/200
200mm: 1/200 - 1/400
Now it is clear why the tele end is getting more complicated.
What can you do?
Lower f/stop: might be dictated by your needed DOF
Higher ISO: adds more noise to your image
Work in bright sunlight: Not the best light for photography due to it's harsh contrast
Use a lens with image stabilizer
Use lenses with wide f-stop: especially if shallow DOF might even be desired
There is only one solution that helps to get good quality at any light:
Use a Tripod!
Unfortunately tripods are not always convenient and might not even be allowed in some situation.
What about fixed primes?
Fixed primes always get you the best quality for your money. But of course they are not as flexible as zooms. Also the old saying that you should move your body and not the range on your zoom is not always valid as there are situations where you have few choices to move your vantage point. Last not least switching lenses can introduce more dust to your sensor.
(*) we own a sample, (>1K) costs over $1000
17-30mm
We rarely touch this range.
17-40mm L(not cheap)
consider a fixed prime here
18-55 EF-S lens limited quality but ok for snapshots.
30-70mm
In classic 35mm photography this was the main range and for us this is still true. In this range you have many useable options as image stabilization is not critical yet.
28mm fixed
35mm fixed
50mm 1.8
50mm Macro (*)
24-70mm L expensive (*, >1K)
45mm Shift/Tilt good fixed lens with manual focus (*, >1K)
70-200mm
For lenses of this range image stabilization is often needed.
90mm Shift/Tilt good fixed lens with manual focus (*, >1K)
135 f/2.8 good fixed lens but no IS
135 f/2.0 excellent fixed lens but no IS
100mm Macro excellent lens which is does not need IS (*)
75-300mm IS a compromise in image quality (see below)
70-200mm f/4 good lens but would be better with IS
70-200mm f/2.8 IS good lens but heavy and expensive (*, >1K)
300mm and above
This range is not really the domain of the Rebel anymore as we find the small body is not a good fit to larger lenses (also not from the price)
300mm f/4 IS good lens but heavy and not cheap (*, >1K)
Note: The lens and your digital features of your camera are more important than many body features. Normally we would advise you to invest into quality lenses. But at this point in time we have no idea how much future the 35mm format lenses have:
Canon could move towards lenses for the 1.6x crop size
Canon could expand it's line of full frame sensor based cameras (now only the 1Ds)
It is for sure that full frame sensors are much more expensive.
But anyway buy fewer but quality lenses!
---
9/28/2003 Selecting a Zoom for the Tele Range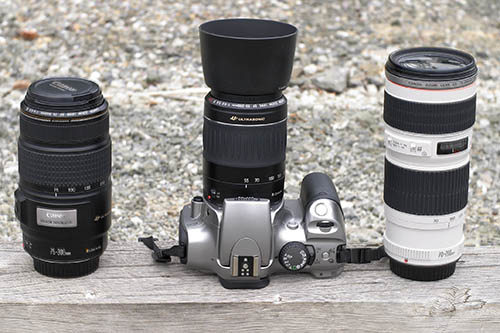 3 light weight zooms
Because many 300D buyers will get the kit with the EF-S 18-55mm lens they will look into the options for a longer range zoom. We looked into 3 popular options:
EF 55-200mm f/4.4-5.6 II USM
EF 75-300mm f/4.0-5.6 EF IS USM
EF 70-200mm f/4.0L USM
These lenses all perform better than on full frame film or on the EOS 1Ds because the 300D only uses a smaller crop of the frame.
EF 55-200mm f/4.4-5.6 II USM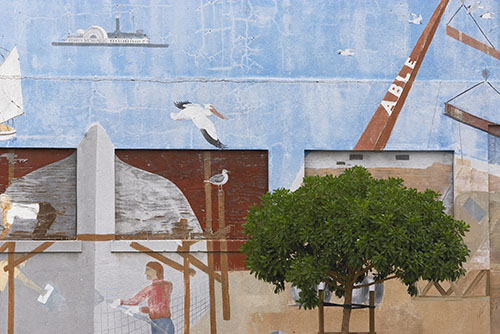 55-200mm
The EF 55-200mm is the cheapest of these three lenses and shows about the same simple build quality as the 18-55mm.
This is an ok lens. If budget and weight are your dominating criteria go for it.
EF 75-300mm f/4.0-5.6 EF IS USM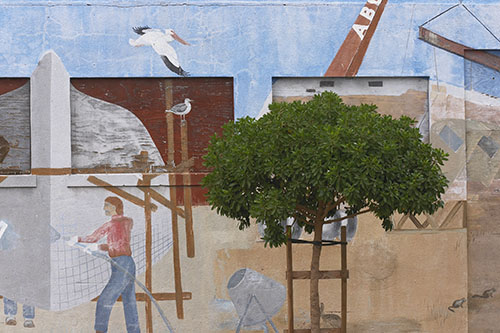 75-300mm IS
The range of this lens is very attractive and IS (image stabilization) also helps with handheld photography. It seems as if this lens gets softer at longer focal length. We printed the above photo at 20" wide and it looks good (taken at 90mm which is the better range of this lens).
Also this lens is pretty much ok. If you want one lens that takes you to 300mm and you do a lot of handheld photography this is your lens of choice.
EF 70-200mm f/4.0L USM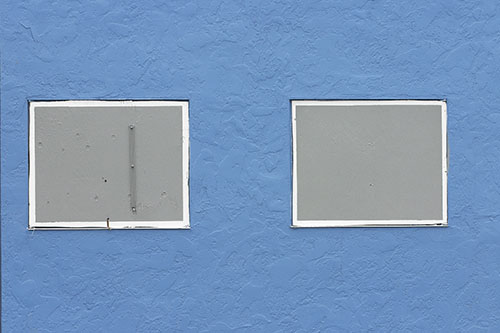 70-200 f/4 (fresh painted, here is the old version)
This is a very serious "L" lens. The only drawbacks to its bigger, heavier and more expensive cousin EF 70-200mm f/2.8L IS USM are:
On the plus side:
light
compact
fixed f4.0 aperture
can be used with 1.4x extender
you can attach a tripod collar (not part of the delivery, but in our opinion it should be)
It seems to be optically at least as good as the bigger version (also for full frame sensors).
This is an excellent. If you want to invest into a lens you will like for many years this is your choice. The combination 300D and the 70-200 f/4 handles very well.
Note: The mural is part of San Jose Landmark 69 (was declared a Landmark recently). We photograph there since 2000.
---
9/27/2003 New Canon EOS 300D Gallery created
With our new gallery software it is very easy to create galleries that are specific for a certain cameras. Here your find our first sample gallery for the 300D.
---
9/26/2003 EOS 300 FAQ
Just found a Canon EOS 300D FAQ. Would be great if we all share our answers there.
In case you still ask why we are that excited about the 300D then read our brief essay.
We now also have in the EF 55-200mm f/4.5-5.6 II USM lens in for review.
---
9/21/2003 EOS 300D and B&W
Today we shot this photo at Villa Filoli: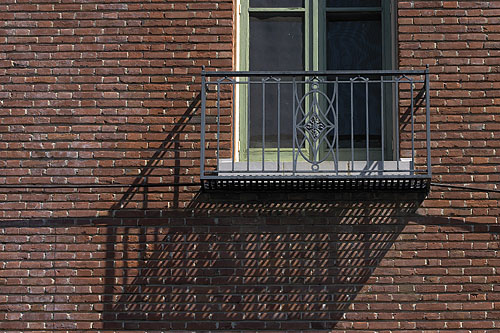 300D + Canon 100mm Macro
These kind of graphic shots invite to convert it to B&W. Normally in Photoshop we would use most of the time the Channelmixer. Unfortunately the Channelmixer is not available in PS Elements 2.0. But the conversion method by Russell Brown allows also a lot of control.
In this case we did a very simple conversion.
Step 1: Hue/Saturation adjustment layer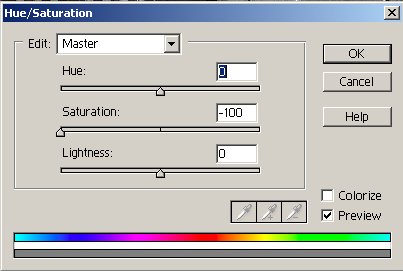 Saturation set to zero
Step 2: Adding some black definition and brighten (we would use Curves in PS)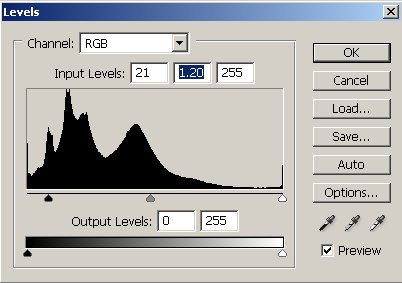 and voila the final B&W image: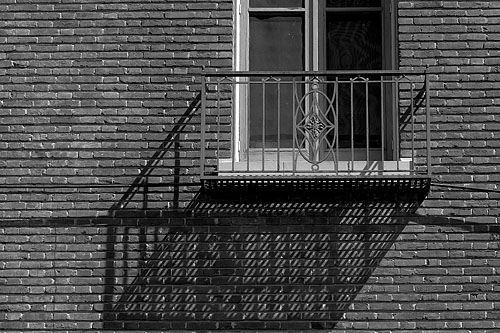 ---
9/21/2003 Using the built-in Flash
All regular readers know that we are not very experienced in using flash. But we like the little built-in flash of the 300D as it can help in many situations where we do not want to carry our full equipment.
Without this flash we would have missed this nice snapshot of our friends 18 month old daughter standing behind a glass door.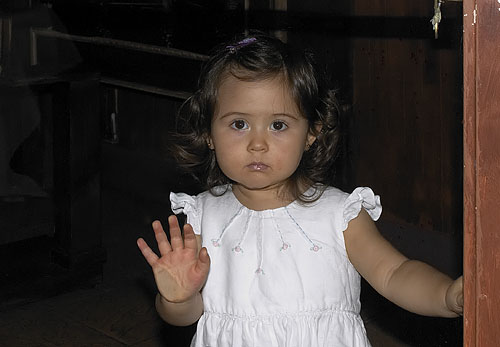 ISO 400, perspective corrected crop, EF-S 18-55mm
We see no problem to use ISO 400 with the EOS 300D for these kinds of shots. There is some noise (actually not that much) in the dark areas which we minimized with Grain Surgery 2.
Here is another example that a simple snapshot can result in a useful image. During the reception of "red ink studios" we took this snapshot (built-in flash, EF-S 18-55mm) during the reception (was quite crowded there):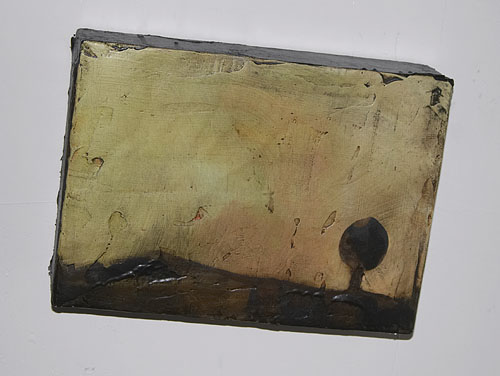 only processed in C1 Rebel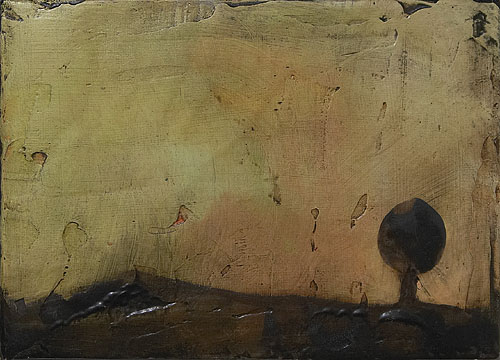 Final processed crop
With some work in Photoshop (2 minutes) we could use this shot to give a nice impression of this painting.
Note: We actually bought this painting
---
9/15/2003 The Digital Camera and the Photographer
I wrote a brief essay and explained why I find the 300D so interesting.
---
9/14/2003 300D Closeups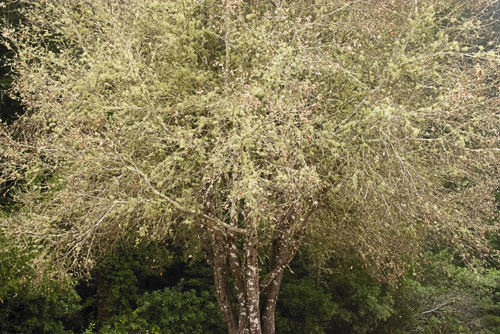 At Dawn (10 sec exposure with the EF-S 18-55 lens)
Those of you that visit Digital Outback Photo often know that we like to take closeup shot a lot. Here is our setup with the 300D and the Canon EF 100mm f/2.8 Macro: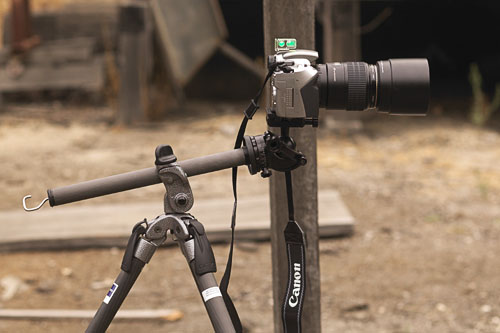 EOS 300D + 100mm Macro (photo by Jim Collum)
From the tripod we use high apertures and long shutter speeds (1/2 - 10 secs). Autofocus was not problem.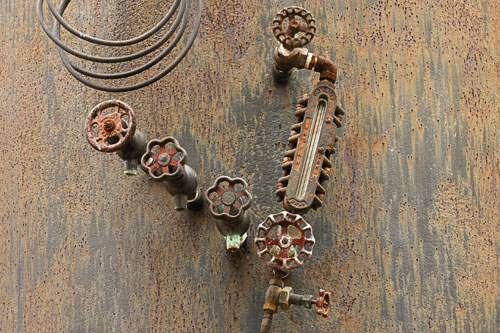 with 100mm Macro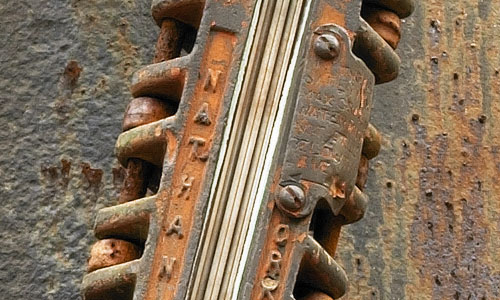 Crop at 100% pixels
The following shot was taken freehand with flash: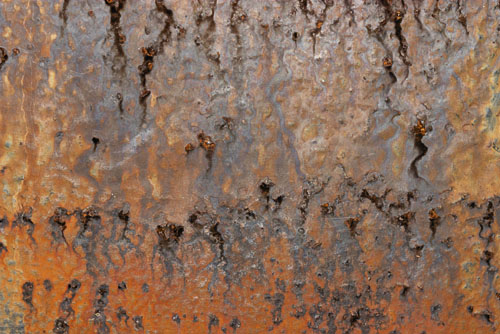 100mm Macro and Macro Flash
The problem using a macro freehand it that you move your body too much to keep the focus. The 300D does not allow you to select the AI Servo mode if you use manual exposure (our standard). Instead it uses AI Focus. AI Focus detects automatically whether the object moves or not. Here the object is static and the photographer moves. How to force the camera to AI Servo? Actually it is pretty simple. You just move your body more than usual. Now the 300D assumes a moving target and tracks the object (following your body movements). Problem solved!
---
9/13/2003 Canon EOS 300D Rebel in for Review
Today we received our full production test sample from Canon. Using this camera is fun.
There is also good news. We now use an early beta of Phase One's Capture One DSLR Rebel Edition (scheduled for release in a few weeks and will cost only $49). We will have a full review about Capture One DSLR Rebel Edition soon.
We will continue to use only Raw even with the Rebel. Capture One DSLR Rebel Edition delivers the same image quality as its bigger brothers Capture One DSLR LE/Pro.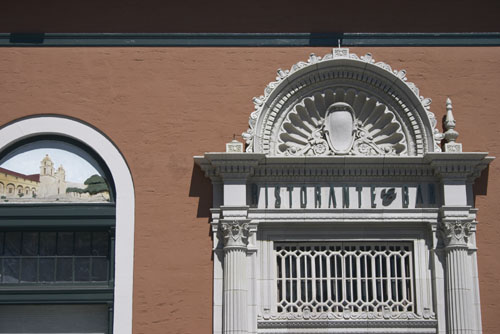 Shot with the EF-S 18-55 lens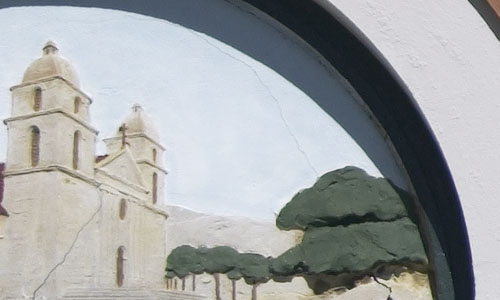 Crop at 100% pixels
For $100 the EF-S 18-55 lens is very good. Our only problem is the missing lens hood (hope to get one from Canon). The Rebel/EF-S 18-55 is a camera that is light and small enough to be used for snapshots but is also capable to produce quality images that rival those produced with much more expensive digital SLRs.
There are two things to any digital SLR (we borrow terms from Rob Galbraith):
Cameraness
In terms of the camera features the Rebel is very basic and looks cheap (e.g. silver body). But handling and build quality is much better than this might sound. You cannot save weight, size and money and still expect a professional camera. We will actually buy a 300D as a backup camera.
Digitalness
On the digital side this camera is as good as the Canon EOS 10D (and this camera is on par with Nikon D100 and Fuji S2).
---
8/25/2003 One Hour photographing with the Canon EOS Digital Rebel
The day started with some bad news: Because Canon has only a very few units for the press available it may take about 2 weeks until we receive our review sample.
The good news is that we were able to use for about an hour the Canon EOS Digital Rebel from Jim Rose (a Canon Professional Market Representative for our area). Thank you very much Jim!
Note: This is an early preview and we need to make our readers aware that this may be a camera with an early alpha/beta firmware!
The Digital Rebel with the new EF-S 18-55mm lens feels light. This is meant in a positive sense that you want to carry this camera more often with you than a 10D or even a 1Ds.
As usual we only shot raw files (see also our Shutterbug article "The Raw Deal"). The only raw converter available at this time is Canon's File Viewer Utility.
As far as we know the Digital Rebel will be shipped with a version of Adobe's Photoshop Elements 2.0. That is why we used Elements 2.0 for further processing of our test images:
Sharpening with FocalBlade
Some contrast enhancment ( we process contrast, saturation and sharpening as low as possible in Canon's File Viewer Utility)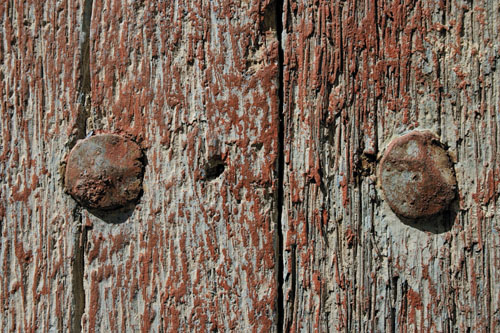 close up with the EF-S 18-55mm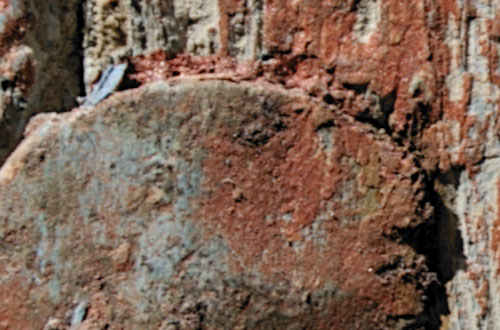 100% pixel level
Observations
Viewfinder: Yes, the viewfinder view is smaller and darker than using a 10D but it is still very useable.
Setting Aperture: We always work with all our cameras in manual mode. Use the exposure metering of the camera as a first hint, take a shot and adjust the settings according to the histogram display. In manual mode we miss a second dial to change the aperture. The Digital Rebel has only one dial and you need to use the Av key and the dial to change aperture.
Autofocus in Manual Mode: Before we used the Digital Rebel we were most concerned about the possibility to focus on a subject and then recompose holding the shutter release down. For the static objects we mostly photograph this is no problem so far.
ISO: Most of our shots were done in the shadow and we used ISO 400 here. We need way more tests to make any judgment about the 300D at higher ISO values.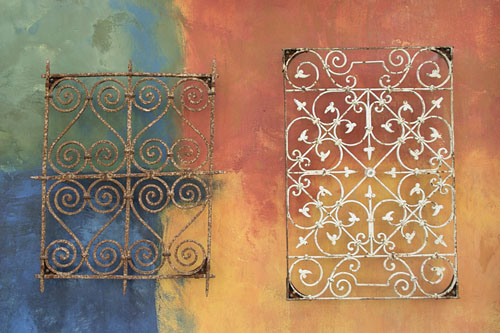 shot with EF-S 18-55mm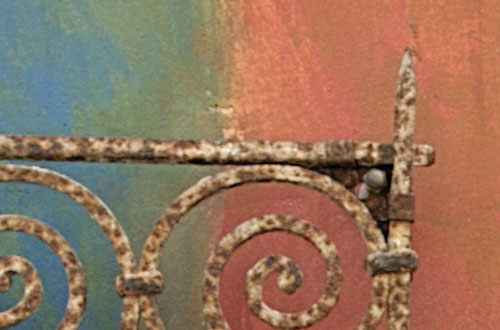 100% pixel view
The time today was way to short to find out about the quality of the new EF-S 18-55mm lens. But as far as we can see in these sample shots this is a very useable lens. We did not have a lens hood available as the lens hood is an optional item.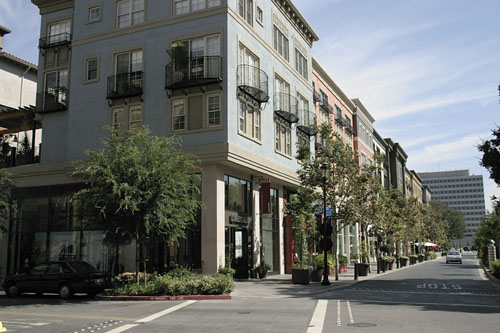 EF-S 18-55mm @24mm
We find the effective focal length of this lens 29-88mm (as a result of the 1.6 multiplier) is a very useful range for general photography.
Later we also used the Digital Rebel with two of our L lenses (EF 70-200mm f/2.8 IS USM and the 100mm f/2.8 Macro). Handling with these lenses was fine. Of course longer lenses feel better on pro bodies like our 1Ds.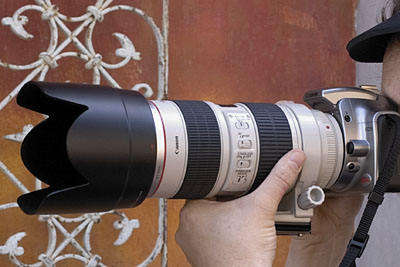 Rebel with EF 70-200mm f/2.8 IS USM
Finally tested out new macro flash setup with the Digital Rebel: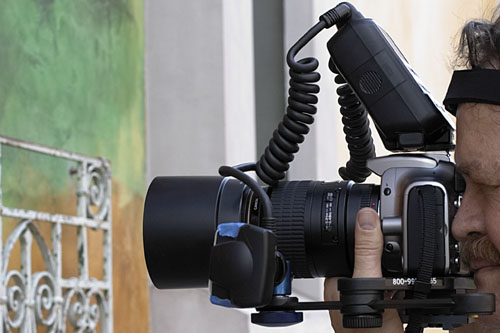 It seems that we probably won't see our next 300D for about at least two weeks. Stay tuned for our much more detailed review once we receive a 300D for more than just an hour.
Conclusion for the day
We had a lot of fun to use the Canon EOS Digital Rebel today.
Other Reviews
Review methodology (or lack of :-)) here.