Thanks to our reader Jed Wormhoudt we had a new outing with the Nikon D2x.
We photographed the same scene with both cameras: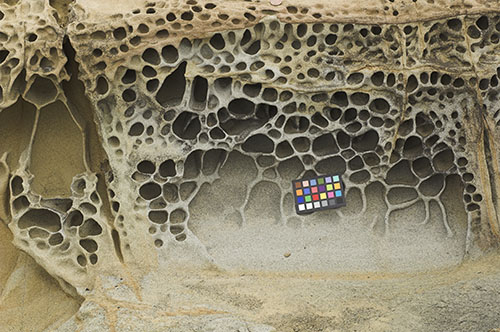 Nikon D2x + Nikon 60mm Micro (mirror lockup)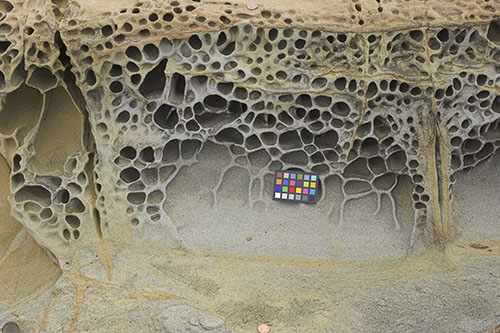 Canon 1Ds Mk. II + Canon 50mm Macro
You can download the original raw files from here and compare yourself. We think the D2x file shows better contrast. This can also be due to some slight light change.
Please share your findings with other readers in our news groups.
Interesting is how much further away the D2x with the 60mm Micro (effective angle of view is 90mm) to capture the same scene: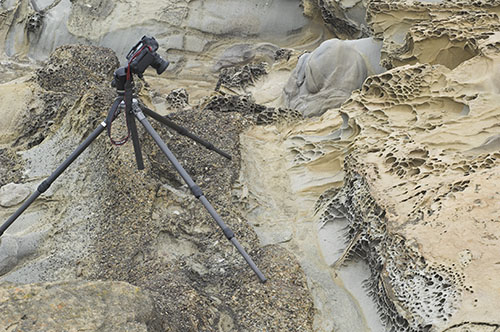 1Ds Mk. II with 50mm Macro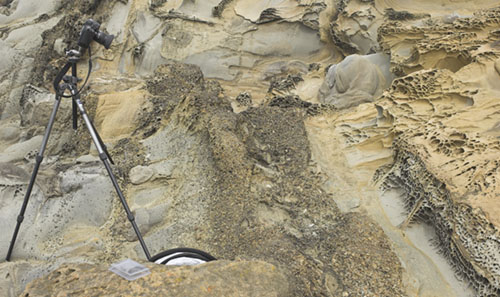 D2x + 60mm Micro
10/9/2005 Using High-Speed Crop mode
We now got for the first time a D2X for our own review. Before we had only limited access through one of our very helpful readers. On one side we got the D2X late in the game but on the other side it is a perfect timing to compare the D2X to Canon's latest offering the EOS 5D. We will use for the next weeks the Nikon D2X and the Canon EOS 5D side by side.
High-Speed Crop Mode
The High-Speed crop mode is actually a very clever design. Let's assume you photograph birds or wildlife that would only cover a fraction of your full frame with the lenses you have available. You could photograph them using the full frame and then crop later. What are the disadvantages?
Lots of space needed on your CF cards
Valuable space used in the camera memory buffer
You could not utilize higher camera frame rates
This is exactly what the D2X High-Speed Crop modes allows you to do:
Photograph at 8 fps
Store only 6.3 MP of RAW data
Increase the RAW buffer to 26 frames
We used the High-Speed Crop mode with our AF-S 80-200mm f/2.8 plus a 1.4x tele adapter. We assigned the FUNC button to allow the switch to this modus easily. Once switched to High-Speed Crop modus the camera only captures the content of a frame shown inside the viewfinder. This works very well. Though we would like to see the outer range to be slightly darker to make framing more convenient.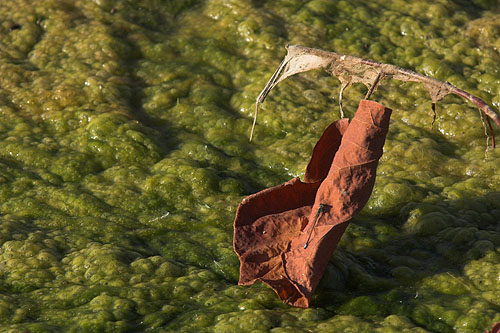 Shot in High-Speed Crop mode
Some may say that this crop is "only" about 6.3 MP in size. They forget that 6.3 MP delivers quite impressive digital files (more than the D1x, D2h, D100, D70, D60, 10D). We think that this modus is ideal for all photographers that photograph a mix of wildlife, travel, landscape and other subjects. We love this modus and would like to see it with all digital SLRs that can produce more than 10MP resolution files.
The 6.3MP we produced from our AF-S 80-200mm f/2.8 plus a 1.4x tele adapter have show equivalent of 560mm FOV (compared to a 35mm full frame camera). This means you need nearly a 600mm lens to capture the same content. Yes, with the normal mode you would get double the resolution but also have to carry heavy lenses and pay a fortune to buy them.