There is an old rule: Save on the body and spend on lenses.
This rule was from the old film times where you could put the best film into any camera. Today a digital camera is body and film in one. This means you have to watch that your DSLR is good in terms of digital imaging.
The reality is different: Oh, this camera was so expensive and now I have hardly any money for a lens. Let's start with a cheap do-everything lens. Of course your dealer has many great bundles in stock.
For some people this maybe just fine and they never find out the difference. But many will find out that you cannot replace a good lens by a lower quality one. At that point all your old photos had been degraded by your too simple lens.
We checked out some of the Nikon options.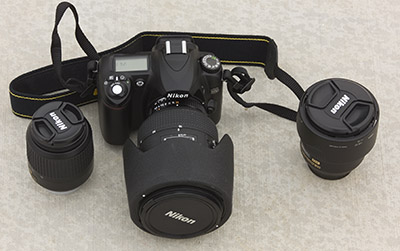 AF-S 28-70mm f/2.8 (mounted)
AF-S 18-70mm f/3.5-4.5G DX, D70 kit lens (right)
AF-S 18-55 f/3.5-5.6 G DX, D50 kit lens (left)
Rule of thumb for zooms: More weight means better quality and higher price :-)
We photographed a very inspiring :-) brick wall to show the differences. Be aware that this is not a scientific lens test.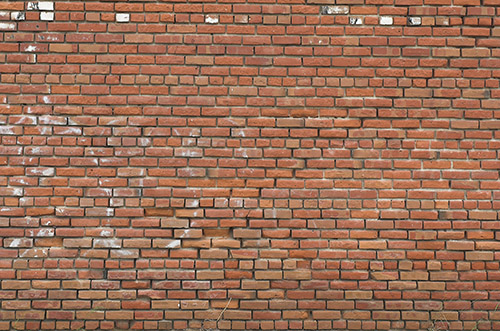 All photos were taken from the same position, at about 55mm focal length, processed with RSE and EasyS Sharpening Toolkit in exactly the same way.
| | | |
| --- | --- | --- |
| | Center 100% magnification | Corner 100% magnification |
| | AF-S 28-70mm f/2.8 | ~$1450 |
| | AF-S 18-70mm f/3.5-4.5G DX | ~$350 |
| | AF-S 18-55 f/3.5-5.6 G DX | ~$150 |
There is no real surprise here: The most expensive lens wins. This does not really mean that we now want you to buy an AF-S 28-70mm f/2.8 lens as a companion for your D50.
Here are some more reasonable suggestions:
Do not buy the kit lens

AF-S 18-55 f/3.5-5.6 G DX

and degrade this fine camera
Buying the

AF-S 18-70mm f/3.5-4.5G DX

maybe ok
Check out the

Tamron SP AF 28-75mm f/2.8 XR Di

lens (we use one on the Canon 1DS Mk. II) for a ok lens and great value for the money, all these lenses vary in quality from one sample to the other).
Get some good prime lenses and a good 55mm Macro. Prime lenses most of the time beat even the top zooms hands down.
Zooms with a ratio above 3-4x are rarely very good and/or get heavy/bulky. A zoom is always a compromize and the larger the range the harder to get right.
We took also some real photos today
We love to take test shots in Alviso (joined today by our friend Jim Collum). Not only for the nice brick walls but for other photo opportunities. Here are some shots from today (nice overcast):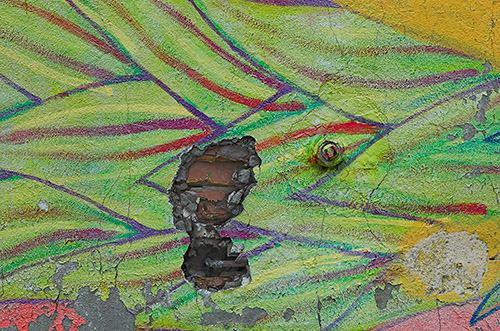 Mural Detail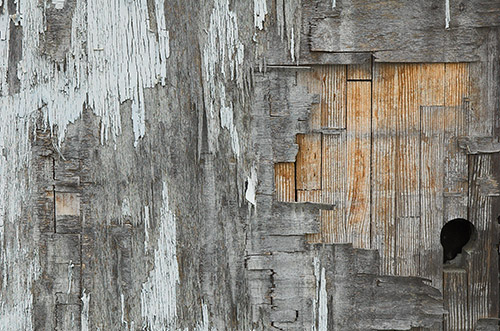 Weathered Wall
Also in round two we had quite a bit of fun using the D50.
Some Glitch: At some point we got a bad exposure and the camera did not show a proper f-stop but "--" instead. We have no idea what happened but a quick on/off operation fixed the problem. We had issues like this with other cameras (different manufacturers).