Note on image processing: While on the road we only inspect our photos briefly as we wait for detailed editing till we get home. This means that all the pictures posted are some first versions that we would like to share. We still hope you can enjoy them.
12/4/2008 The Summit Blurb Book
Like last year (can still be ordered) there is again a Blurb book with photos shot at the 2008 Bryce Summit.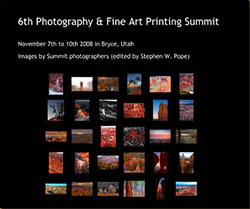 This years book was edited by Stephen W. Pope. Stephen, thanks a lot for your great work. You can order the summit book here at Blurb. These Summit Blurb books are a great way to document the Summit experience. See you all in 2009 in Zion.
---
11/24/2008 Alain's Summit Summary
Alain Briot just posted a summary of this years Summit here.
---
11/08/2008 Printing and Print Review
We printed about 100 photos at 10x15" or 20x16". Our friend Andreas Waldeck (from Germany) helped with the printing from Lightroom 2.0. The HP Z3100 worked flawlessly and produced great looking prints on HP Professional Satin paper.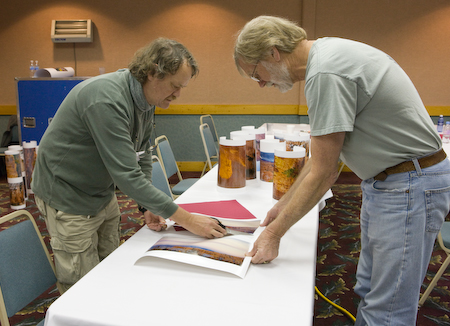 Ralph Nordstrom and Uwe Steinmueller cut 10x15" prints
Like in previous years the final Print Review (discussing 2 prints per photographer) was clearly one of the highlights (photos Andreas Waldeck).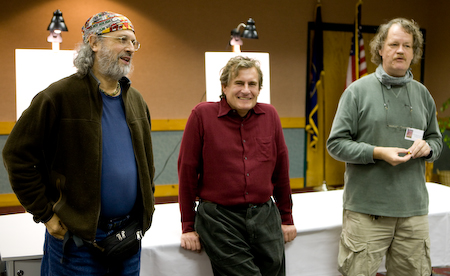 Tony Sweet, Alain Briot and Uwe Steinmueller get ready for the print review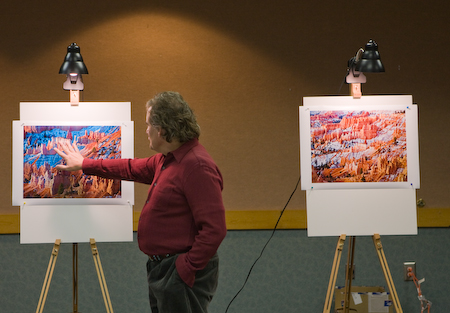 Alain commenting on prints
The prints were presented under near daylight lamps. The review session took over 3 hours. It is always a unique experience because all people involved learn so much (including the instructors).
Many thanks to all our sponsors. Special thanks to HP for supporting our Summit by providing us with the Z3100 printer. Also thanks to Tony Sweet for being an inspiring guest instructor, Andreas Waldeck for helping with all the printing and last not least all the participating photographers that helped to make our 6th Summit once again a great event.
Next years Summit is planned for Zion, UT and will be announced the 1st quarter of 2009. See you all in Zion.
Over the next two days Bettina and Uwe drive back to San Jose (800 miles).
---
11/08/2008 HP Z3100 24" ready for printing
HP sent us the Z3100 printer (plus roll paper and ink) in a big cradle: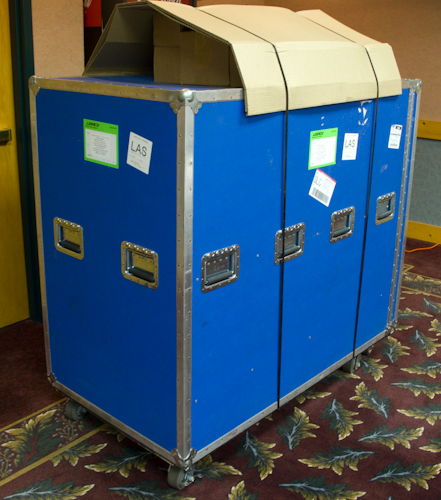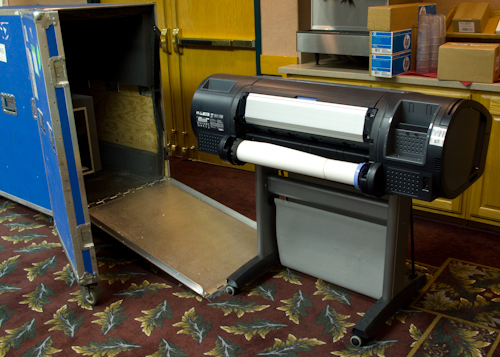 Setup worked fine without any glitch. This will be now our printing workhorse for the next days.
Also photographing was a lot of fun: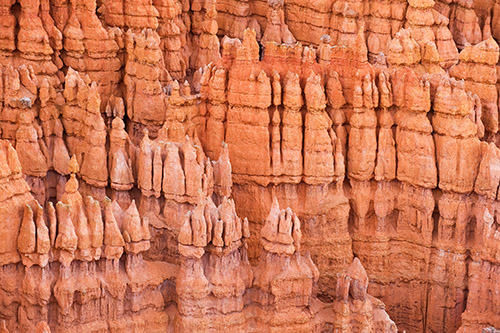 Bryce Inspiration Point (Nikon D700)
---
11/06/2008 Driving to Bryce
Driving from home to Bryce takes about 780 miles. We always try to cover most the first day (600 miles). This way we have a very relaxed second day and start photographing.
Red Rock Canyon is at the entrance of Bryce Canyon and very much holds its own: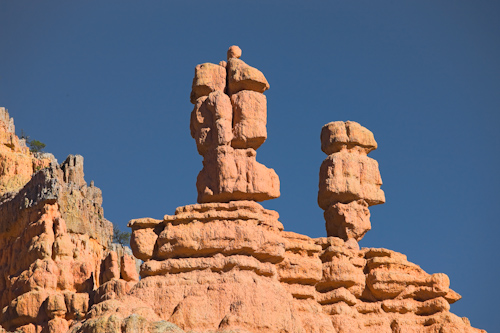 Red Rock Canyon Hoodoos (Canon 1Ds Mask III)
We have been at Bryce about the same time last year (actually a few days later). But this time it is quite cold and some snow is showing.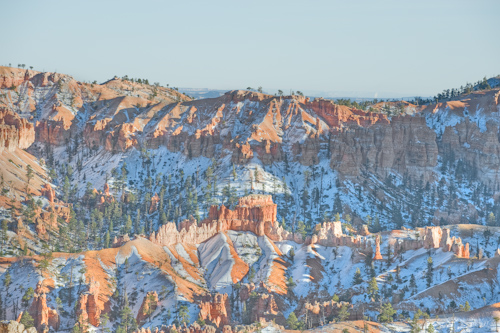 Bryce (Nikon D700)
We tried also a first freehand pano and it worked quite well stitched in AutoPano Pro:


Bryce (Nikon D700)
Note on software tools used:
---
11/4/2008 Our Gear for the Summit 2008
This is now our 6th summit (2x Phoenix, 2x Page, 1x Zion and now Bryce). These events were always wonderful. Mainly because of the great audience we had. All the people share a common passion for photography.
Join us on our trip. We try to publish multiple times during our trip.
Gear and Packaging for Bryce
We selected the cameras that we think capture best the high DR (dynamic Range). Please check out these articles:
We take intentionally a minimal set of lenses. We rather switch cameras than lenses. Remember this is equipment for two people who work very closely as a team. Bettina and Uwe switch cameras all the time.
We have 3 backpacks (2x Lowepro Mini Trekker AW and one Vertex 100 AW)
Bag #1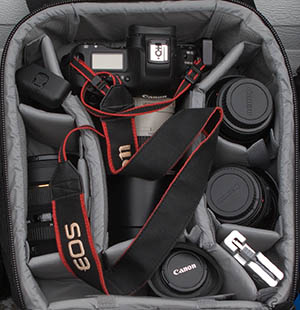 Bag #1
Bag #2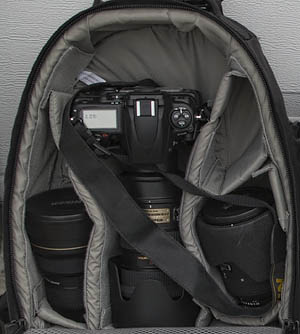 Bag #2
Bag #3 (our panorama set)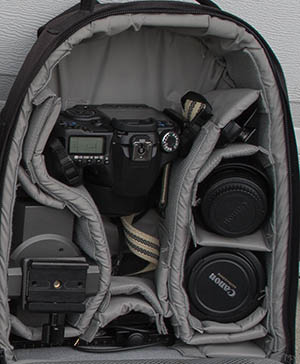 Bag #3
Tripods
Travel Computer
Note on Backup on the road
With our equipment we listed two 100 GB USB drives. Both contain full copies of our pictures from the trip and they are with us all the time. This way we won't even lose images in case the notebook Mac would be robbed from the hotel/condo. We are also not depending on the remaining capacity on the MacBook (right now about 30GB). We never needed these backup images on our past trips. But better we do this little extra work and are safe. You never know when you may need it. Read our series about backup.