8/13/2007 Maui Portfolio #2
Here is a second portfolio from Maui. This time we used more of our Fuji S5 photos.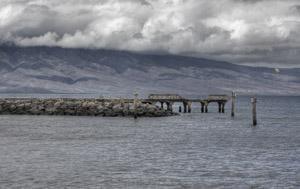 ---
8/5/2007 Maui Portfolio #1
Being in Maui and photographing is only the smaller part of our work. We have taken about 1900 exposures (although many are bracketed shots with the Canon 1D Mark III). Working on the keepers will keep us busy for a while.
The portfolio we publish today is a first look and iteration. Overall we think that we got quite a few nice keepers.
---
7/31/2007 On our way back
Once we are back from Maui the real editing work begins.We plan to cover our additional findings (Fuji S5, Leica M8 and Canon 1d3 mainly). We are optimistic that we got a nice portfolio here.
---
7/30/2007 Patterns
We always love to photograph subjects just because of their unique patterns.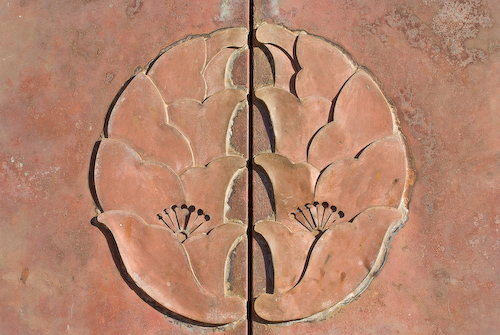 Door detail (Fuji S5)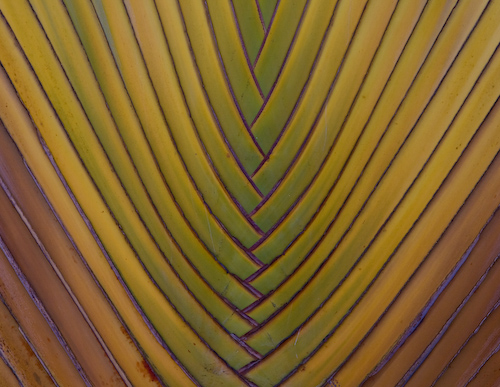 Palm Tree detail (Canon 1D3)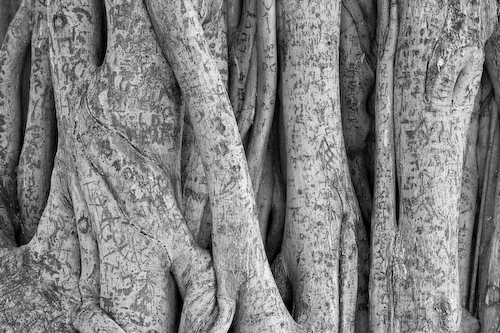 Lahaina Banyan Tree (Canon 1d3)
This picture requires an extra note. The Lahaina Banyan tree is of an exceptional beauty. Too sad that there is no chance that crazy people would not carve their names and initials into it.
---
7/29/2007 Charred Maui
As mentioned before West Maui was devastated by wildfires a few weeks ago. What is lot of pain for others presents new photographing opportunities.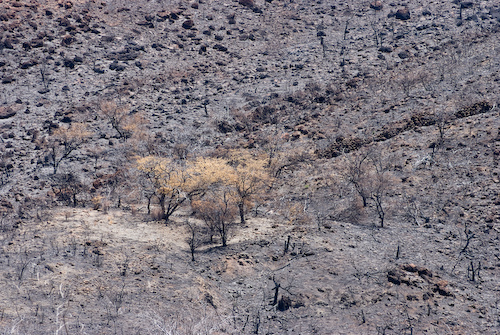 Burned Trees (Canon 1D3)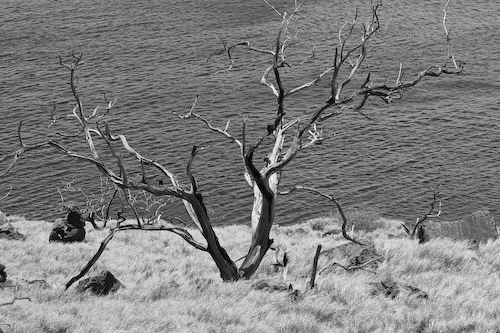 From an older fire (Canon 1D3)
---
7/28/2007 Sugar in Paradise
Here is the more industrial side of Maui. We like to photograph this a lot actually.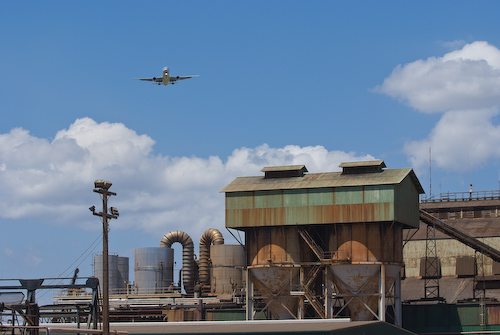 Sugar Mill and Airplane (Fuji S5)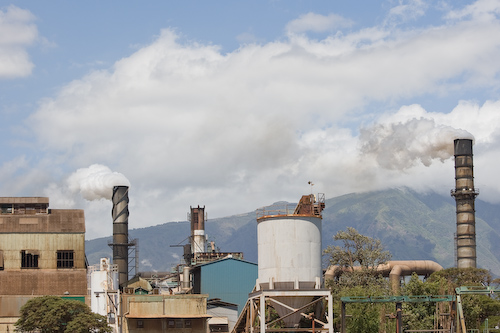 Sugar Mill (Canon 1D3)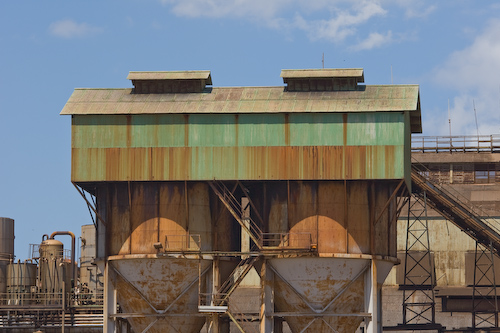 Sugar Mill (Canon 1D3)
---
7/27/2007 Found in Lahaina
We like also to capture snapshots of fun places or objects.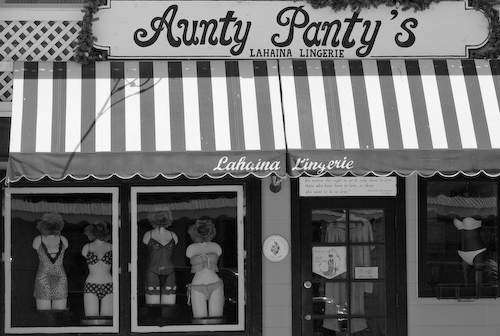 Lahaina shop (Canon 1D3)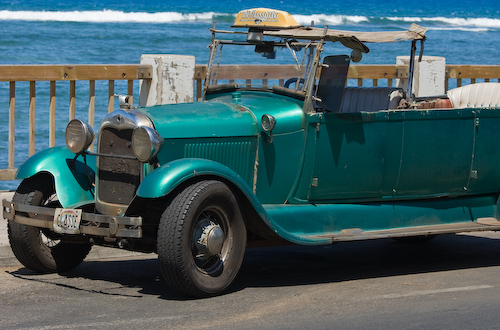 Taxi (Canon 1D3)
---
7/26/2007 Iao Needle
The Iao Needle is one of Maui's signature spots. This means it is crowded. Getting the right light is challenging. Still it was fun.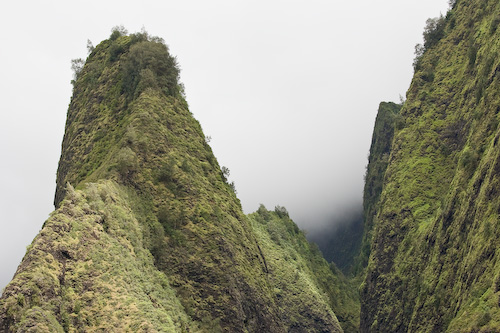 Iao Needle (Canon 1D3)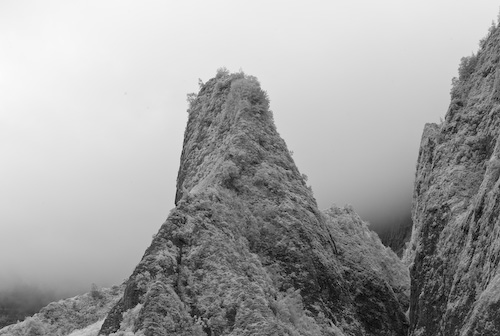 Iao Needle in infrared (Leica M8)
---
7/25/2007 Lahaina
When we arrived we were shocked to see the damage that some wildfires (read more here) created a few weeks before our arrival. We found miles and miles of burned sugar fields before and after Lahaina. The fire reached at quite a few places even the ocean. Looks like Lahaina itself was spared.
While on the road we only inspect our photos briefly as we wait for detailed editing till we get home. This means that all the pictures posted are some first versions that we would like to share. We still hope you can enjoy them.
We continue shooting brackets with the Canon 1D Mark III (-1 1/3, 0, +1 1/3 EV). Our recent articles explained this technique in more detail ("Advanced Merge to HDR" and "High Speed HDR"). We will actually talk in the future about "Handheld HDR" instead of "High Speed HDR" because this technique can be used also with other cameras than the Canon 1D Mark III. Of course the 1D Mark III does the job very well.
Some shots from today: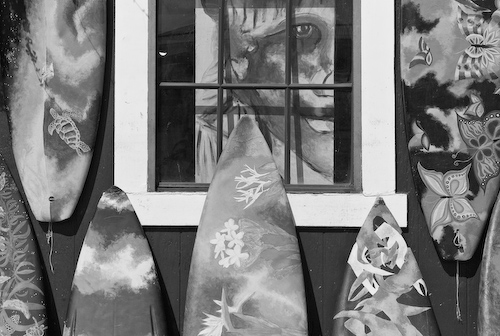 Artist surf boards (Leica M8)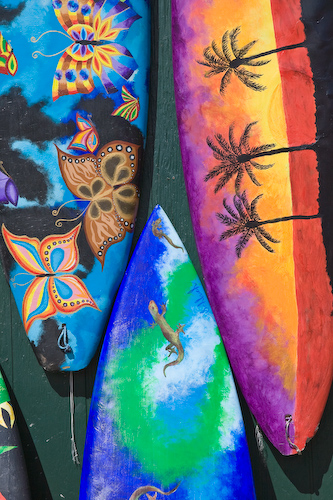 The Color of Surf Boards (Canon 1D3)
The boards of this shop caught our attention. Was great fun to photograph in B&W and color.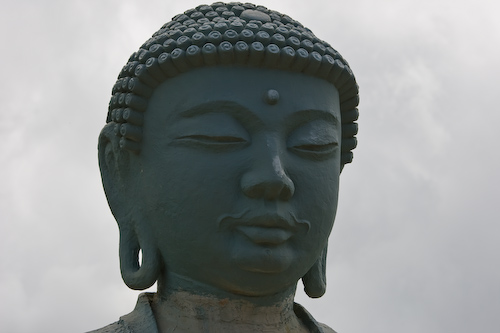 Lahaina Buddha (Canon 1D3)
This is as far as we know the largest Buddha outside of Asia.
Note on Backup on the road
With our equipment we listed two 100 GB USB drives. Both contain full copies of our pictures from the trip and they are with us all the time. This way we won't even lose images in case the notebook Mac would be robbed from the hotel/condo. We are also not depending on the remaining capacity on the MacBook (right now about 40GB). We never needed these backup images on our past trips. But better we do this little extra work and are safe. You never know when you may need it.
---
7/23/2007 Our Gear for Maui
This is our second visit to Maui (last was 1998) but actually the first time we really photograph. Because most of the time we travel with our car the preparation of our gear for the flight is important. Fortunately our bags got much smaller over the years.
Join us on our trip. We try to publish multiple times during our visit.
Gear and Packaging for Maui
We selected the cameras that we think capture best the high DR (dynamic Range in Maui). Please check out these two essential articles:
We take intentionally a minimal set of lenses. We rather switch cameras than lenses. Remember this is equipment for two people who work very closely as a team. Bettina and Uwe switch cameras all the time.
We have 2 small backpacks (Lowepro Micro Trakker 200)
Note: To no real surprise we changes gear plans last minute. The pictures are not 100% correct. We now use the Leica M8 instead of the Canon 5D. See the correct list below.
Bag #1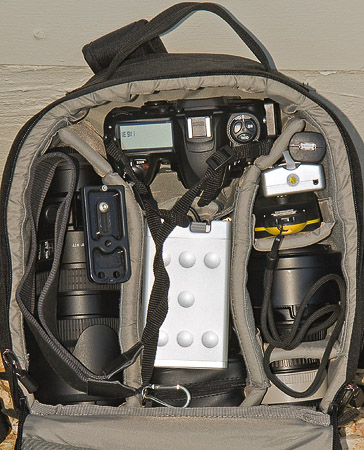 Bag #1
There is some stuff in the bag that we have only in for the flight.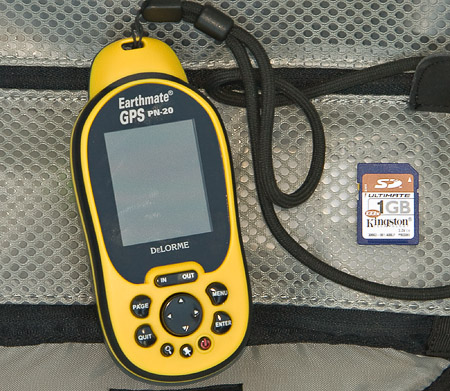 DeLorme Earthmate PN-20 with Kingston SD card (for maps)
Bag #2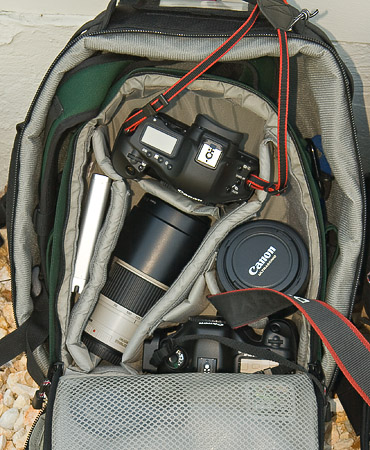 Bag #2
Note: Picture shows the Canon 5D but we opted for the Leica M8 (mainly for B&W and IR)
The Airport Shells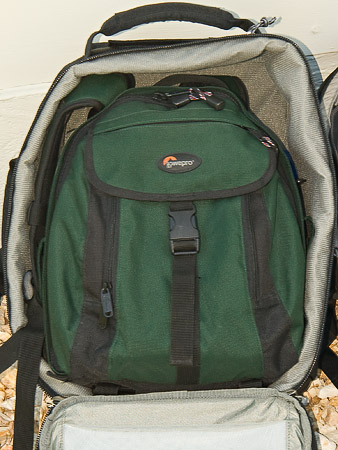 ThinkTank Airport Antidote as protection shell
We use two ThinkTank Photo Airport Antidote travel backpacks as protection shells for the flight (for more detail visit the ThinkTank Photo web site).
Small tripod
Travel Computer