Note on image processing: While on the road we only inspect our photos briefly as we wait for detailed editing till we get home. This means that all the pictures posted are some first versions that we would like to share. We still hope you can enjoy them.
11/15/2007 Valley of Fire
On our way back we scouted the Valley of fire (near Vegas). This is an amazing place.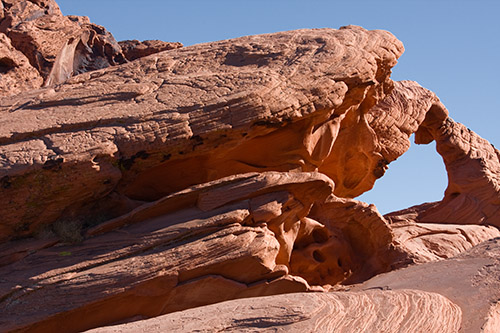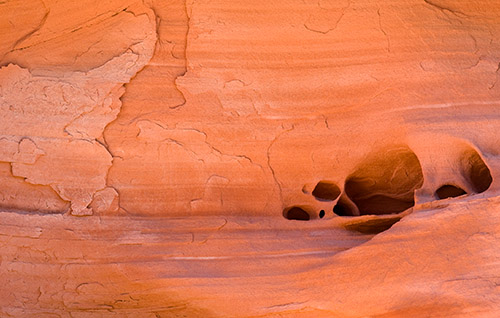 We hope to come back and photograph much more in January.
---
11/14/2007 Brief visit to Kolob Canyon
We extended our stay in Zion/Springdale for one more day. This time we visited a more remote (more remote from Springdale) area of Zion. Kolob Canyon has yet a very different character compared to all the other Zion regions.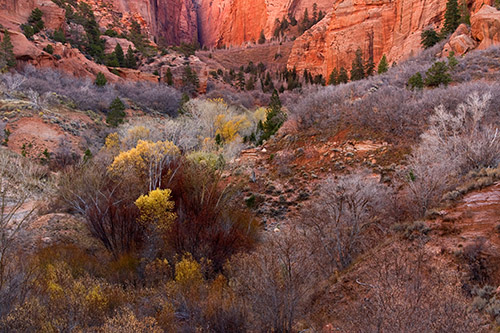 Kolob Canyon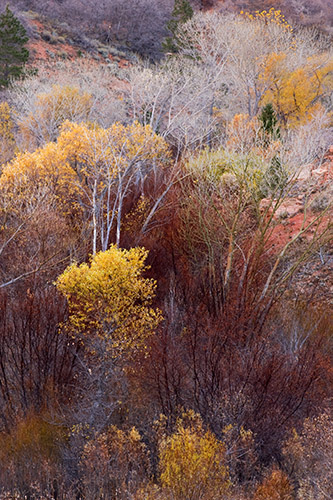 Kolob Canyon
Tomorrow we start our trip back (700 miles in two days). We plan to visit Zion many more times.
11/13/2007 Summit ends + P45 experience
The summit ended with a joint print review. The attendees showed wonderful images. The diversity of scenes in Zion is just amazing.
We want to thank all the people who were involved in this event (attendees and sponsors). Special thanks to HP for their excellent print support (2x B9180 and 1x Z3100 printers) and to Charlie Cramer for his exceptional tutorials.
In the morning we had the chance to take own pictures with the Phase One P45 back (39MP). These images live up to their reputation. It is easy to get hooked by the level of detail that these photos show (watch your bank account :-)). We hope to have soon a chance to use and test a P45 for a longer period of time.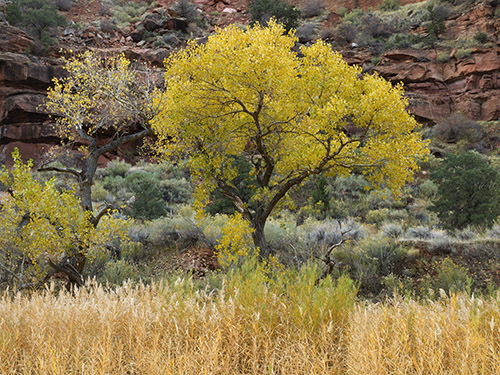 Shot with the P45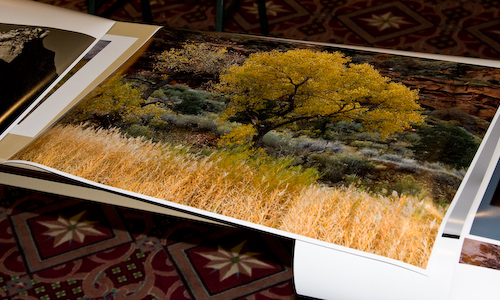 24" wide print from the HP Z3100
The next image was the result of a fun experiment. We corrected the perspective of the above photo (print on the table, 40D at ISO 1000 and flash) and got this result:

Reproduced print
This kind of shows how close the print was to the original file.
Look at the Summit Print Studio (powered by HP)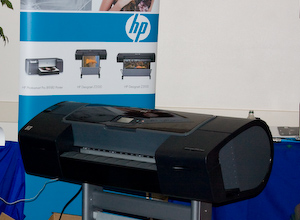 24" Z3100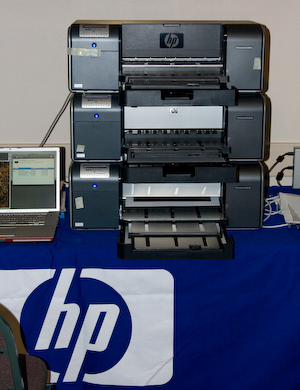 3 of our 4 HP B9180 printers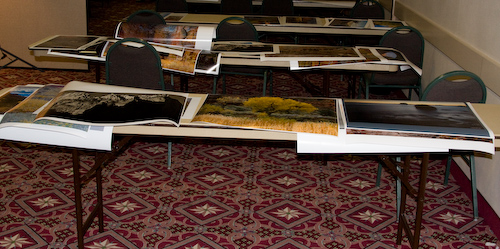 Preparing prints for the print review
HP printed over the 3 days more than 250 prints. There were 3 people printing nearly all of the time. They just did an amazing job.
---
11/12/2007 Way to the Kolob Reservoir
Zion has many regions with a very different character. Today we explored some part of the area near the Kolob Reservoir. This is also an amazing landscape.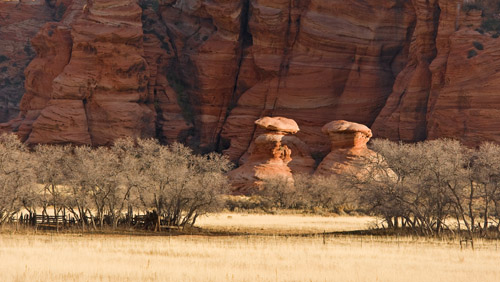 11/10/2007 Fall Colors
The Zion Canyon shows some nice yellow fall colors.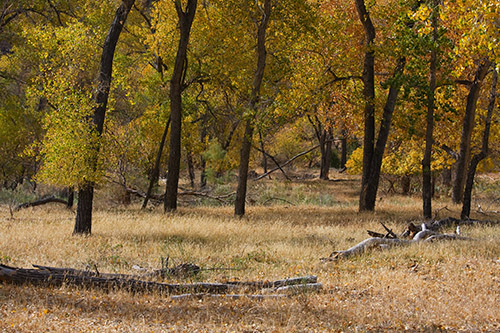 ---
11/8/2007 Brief Trip to Bryce Canyon
One day before the Summit we decided to visit Bryce Canyon for the first time. Hardly any photo does this place justice. Will take a while to wade through all the shots from today. Here are two early impressions.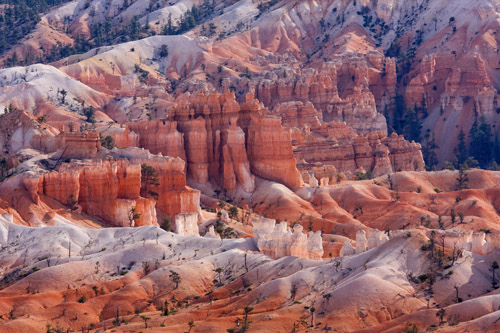 Bryce Canyon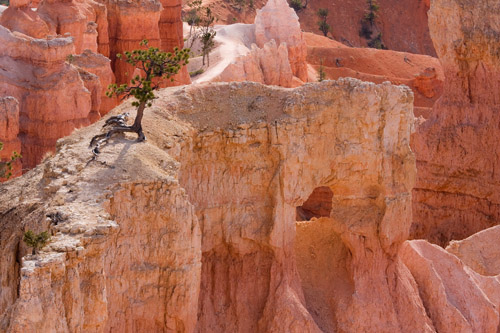 Lone Tree in Bryce Canyon
---
11/7/2007 First Photos from Zion
We needed about one and a half days to drive to Zion (700 miles). We try to do most of these miles the first day so that we have some time for real photography when we arrive. Weather is sunny and pretty warm for November (about 78F). Fall colors are likely slightly before their peak.
Here are pictures from the Zion Plateau: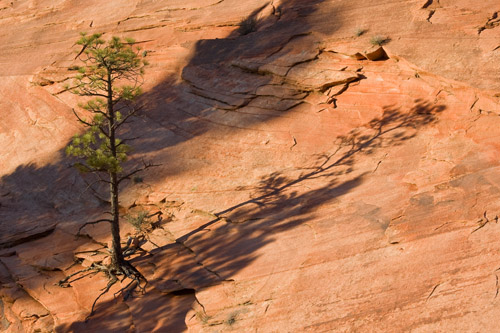 Just amazing how these trees survive.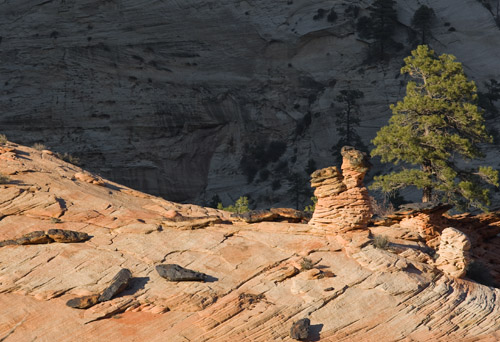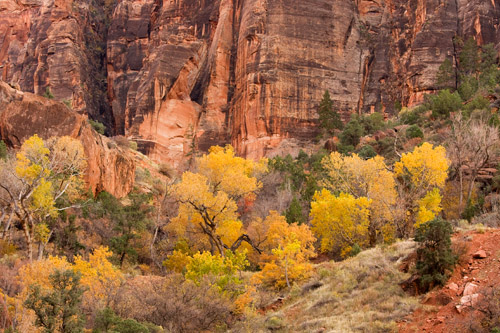 ---
11/6/2007 Our Gear for the Summit 2007
Hard to believe this is now our fifth summit (2x Phoenix, 2x Page and now Zion). These events were always wonderful. Mainly because of the great audience we had. All the people share a common passion for photography.
Join us on our trip. We try to publish multiple times during our trip.
Gear and Packaging for Zion
We selected the cameras that we think capture best the high DR (dynamic Range). Please check out these articles:
We take intentionally a minimal set of lenses. We rather switch cameras than lenses. Remember this is equipment for two people who work very closely as a team. Bettina and Uwe switch cameras all the time.
We have 2 small backpacks (Lowepro Micro Trakker 200)
Bag #1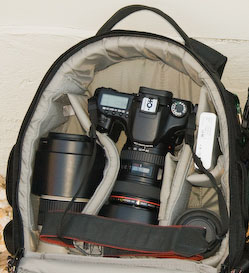 Bag #1
Bag #2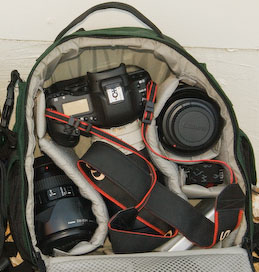 Bag #2
Canon 1D Mark III (our review)
Canon 70-200mm f/4L IS
Canon 24-105mm f/4L IS
Canon 17-40mm f/4L (not in the picture)
100 GB USB disk #2
about 20GB storage on CF cards
Cable releases
Petzl head light
Tripods
Travel Computer
13" MacBook (2GB memory, 160 GB Disk + 2x 100 GB USB disk as security backup in camera bags)
Software
Note on Backup on the road
With our equipment we listed two 100 GB USB drives. Both contain full copies of our pictures from the trip and they are with us all the time. This way we won't even lose images in case the notebook Mac would be robbed from the hotel/condo. We are also not depending on the remaining capacity on the MacBook (right now about 30GB). We never needed these backup images on our past trips. But better we do this little extra work and are safe. You never know when you may need it.