It is the time of the year to look back at the year that is just ending in terms of photography.
We think digital photography has reached a plateau that we could live with for a long time to come (we know on the other side that this will be known as the stone ages of digital photography in maybe 100 years). This editorial shares our personal findings for both the technical and artistic side of 2007.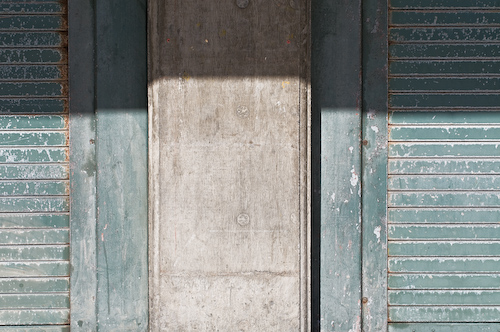 Faded Paint (Santa Cruz Boardwalk, Nikon D300)
Digital Cameras
Overall we think (better hope) the pure pixel race is over now. 10-12MP DSLRs are kind of the sweet spot today for 35mm DSLRs. The more important frontier is pixel quality (dynamic range and maybe overcoming the Bayer Pattern limitations).
MF Backs
We rarely have the chance to use digital backs. But we experienced that the latest generation of Phase One, Leaf and Hasselblad backs deliver great quality. Maybe we look more into it in 2008
Pro Digital SLRs
Canon and Nikon both brought strong new entries into the market.
Canon 1D Mark III (our review): it actually changed our photographic style
Canon 1Ds Mark III (our review): you likely only need this camera if you want to print large
Nikon D3 (review soon): maybe right now the new gold standard for high ISO photography. We plan to start our review diary in January
Prosumer DSLRs
Note: We know that Sony, Olympus, Panasonic and Pentax all delivered excellent cameras in 2007. We did not get samples and it may also be better that we concentrate on the systems we know best: Canon and Nikon. If some readers want to share their personal experience here at DOP we are likely to support it.
Entry Level DSLRs
Note about lenses: The problem with the entry level cameras are not actually the camera bodies themselves. But in many cases these cameras get used with lenses that don't show the quality that they can deliver. We understand that people who are on a budget also have to save on lenses. Our advice: Instead of buying the do-everything low cost zoom buy some good prime lenses.
Canon 400D/Rebel XTi (our review): Just an amazing camera for this money. We mated it with the Canon 17-85mm IS lens. This is not a top lens but on the other side we have seen large prints that we are proud of.
Rangefinder
Leica M8 (our review): Some of our best friends use the M8 most of the time. This camera can deliver and shows what great lenses can do. We love the M8 but right now it does not often fit into our style of photography.
---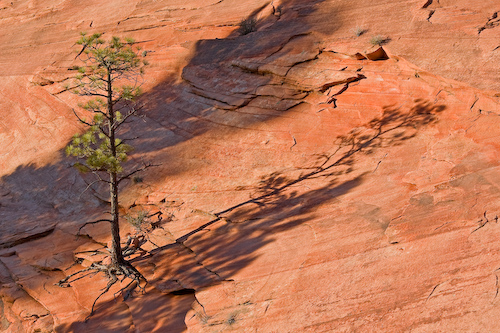 Lone Tree (Zion Plateau, Canon 1D Mark III)
Printers
Wide Format
HP Z3100 series (our review): HP's great entry into the fine art market continues to draw attention
Canon iPF 5100/6100 (our review): Canon improved the black inks a lot. This is a fast high quality printer.
Epson 11880: We hear that this is an amazing 64" printer. We wait until the technology trickles down to the 17-24" range.
Epson 3800 (our review): Excellent printer. The cost related to switching inks has come down but it still bothers a bit. This may actually be a moot point if you use the new Fiber (Baryta or not) based papers.
Desktop A3+
HP 9180 (our review): Especially good printer for matte papers
Epson R2400 (our review): Excellent print quality. Paper handling can be an issue. Switching inks is a hassle.
Canon PIXMA 9500 Pro: We have seen nice prints from it.
---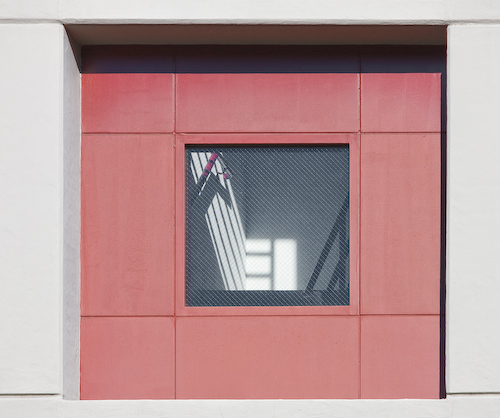 Industrial Window (San Francisco, Canon 1Ds Mark III)
Papers
2007 brought quite a few new fiber based papers to the market. We covered the main papers here.
Harman Gloss FB AI
Ilford Galerie Gold Fibre Silk
Epson Exhibition Fiber Paper
Hahnemuehle FineArt Baryta 325
New papers in evaluation:
Fuji Hunt Museum Paper (looks nice)
Canon Polished Rag: Excellent paper without any brighteners.
---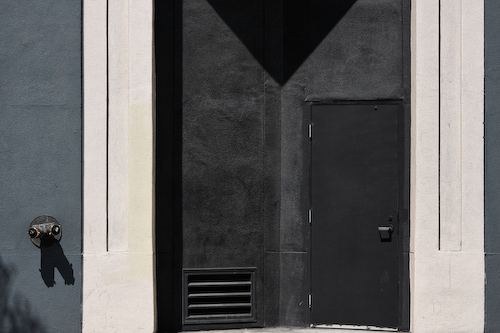 Black Door (San Francisco, Canon 40D)
Imaging Software
We devoted an entire article on our top editing tools in 2007.
We also created and updated our own tools (check out the demos):
---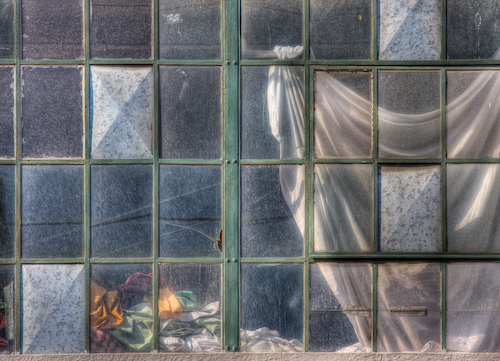 Laundry behind Window (workshop location, Canon 40D)

HDRI
We think that in 2007 HDRI (High Dynamic Range Imaging) has become more mainstream. The leading tools are:
Our new approach "High Speed Bracketing" refueled our passion for photography. We know using this new way of photography will go through the usual three steps:
Stupid idea: Because some may not understand the implications
Copy the idea and claim they did it first
Old hat: Claim they never did anything else
While this technique is very easy to use in the field it requires some skills in post-processing to get the best results. We teach all the ins and outs at our workshops. Actually we research this technique nearly every day. There is a lot to explore and learn. On the other side it is also a lot of fun.
---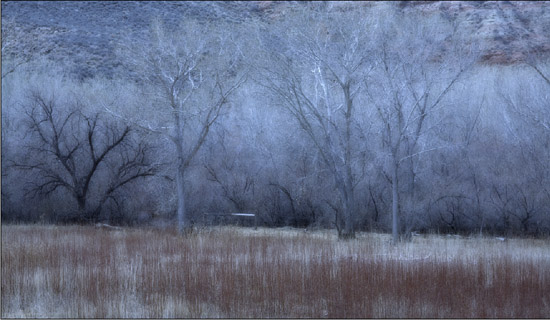 Dreamy Morning (Zion, Canon 5D)
Our Artistic Work
2007 was a very productive year for us. Our new "High Speed Bracketing" style changed our photography. We still love nature but also photograph now more urban scenes. San Francisco is one of our main playing fields.
Portfolios 2007
Books in 2007
We published four print on demand books at Blurb and are quite proud of them.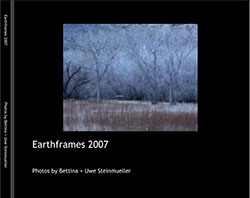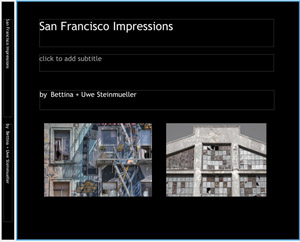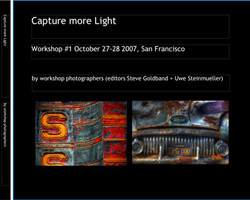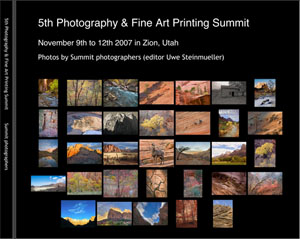 Conclusion
We think 2007 was a remarkable year for the industry and us personally.
We wish a Happy 2008 to all our readers.